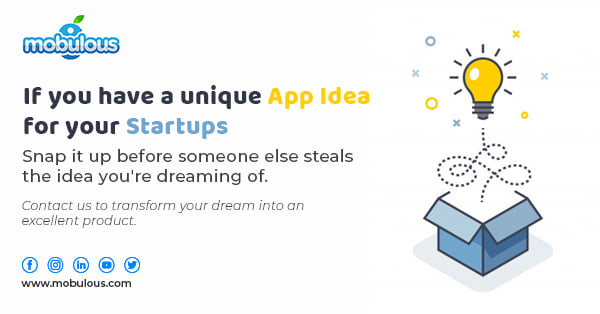 Mobile application has opened up various opportunities for small businesses. Today, from customer relationship management, facilitate payment, to documenting spending, ticket booking, and to money transfer, mobile apps play an important role to fuel business growth.  Mobile application not only change the way we do business, but it also changed the way customers interact with businesses and brands.By using a dedicated mobile app, you can reach your business at the next-level. Here are some of the most important ways mobile apps can fuel business growth. So, let's get started. 
Reaching Customers Far and Wide-

Mobile application helps business to reach at the right customers and serve them your desire services. You no longer need to cater only to local buyers. Through the right technology, you can build a better brand presence in distant locations without the need to be concerned about local competition.

Better Customer Experience-

Customer service can be a differentiator for any business and mobile application in providing exceptional customer service. Mobile applications help business to reach their customers with their desired concerns, questions, problems and feedback and based on their feedback; they can take a wise decision. 

Create Brand Awareness and Boosting Traffic-

Mobile application can help business to makes a lasting impression by staying in front of the customer's eyes. It enhances the visibility of your online presence, which is a key component of branding. By using the desired mobile application, you can increase high visibility compared to other digital avenues as it is displayed continuously on the mobile screen. Apart from that, it can also increase your website traffic to a great extent. 

Personal marketing-

Through which, you can better engage with your target customers through push notifications, and providing them personalized offers based on customer choice, requirement and concern. Moreover, it can also be used to design loyalty reward programs, where customers will be awarded coupons, discounts, or reward points based on their frequency purchase. Loyalty programs facilitate duplication and help in customer retention.

 
Hope, you understood the benefits and importance of having right mobile application. So, if you're looking for the top rated mobile app developers, you don't need to visit another destination. Simply, visit at Mobulous.  Being a leader in the mobile application development industry, they always strive to serve their customer by offering end-to-end digital transformation offerings, which include- 
Website Design

Mobile App Development

iOS App Development

Android mobile application design 

iPad Application Development

Cross-Platform Mobile Application

Web application Development
How do they work?
The company is associated with a team of highly skilled and experienced developers and designers who have in-depth industry knowledge and years of experience. They perform every task in a very impressive way, such as –
Requirement Analysis & Proposal

UX/UI Design and Prototyping

Developments

Testing

Deployments and Maintenance

Supports and Maintenance 
They have created more than 400+mobile application for startups and leading organizations, and help them in add value to their brands. To know more about their company, feel free to visit at www.mobulous.com.