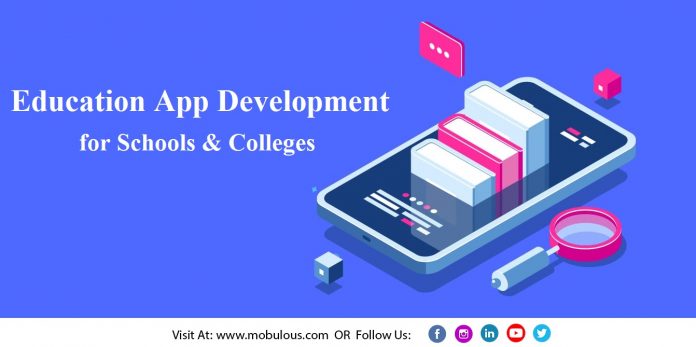 Over the past few decades, we have seen a significant impact of technology over each and everything, including the education sector. Education was once equated with money, but with the app, things have changed. Excellent knowledge in affordable price is now no more a dream for your children. Even average families can afford a mobile app and educate their children.
In this tech-savvy world, mobile apps have changed the boring education system to an interesting one. The apps are making things much easier as well as exciting for children. According to the report, the e-learning market is supposed to be $243 billion by 2020 all across the globe.
Some important stats about Educational App
According to the report, approximately more than 20 million students prefer Google apps for education.
The demand for Google apps has increased rapidly over the past five years.
Google apps for education helps you to save up to $1.5 Million per year in classrooms.
In the United Kingdom, Google apps are so much trendy that 72 of the top 100 universities are using it.
3/4th of teacher access digital content from their smartphone device.
Here, in this article, we will discuss the numerous benefits of education app:
Numerous benefits of education app
• Enhanced interaction
Yes! You heard it right! If we believed to expert's word, then it is said that not only the educational app makes children active and enthusiastic but also it creates better interactive engagement between parents and their children. Additionally, with the help of e-learning apps, students have become more focused now because it makes learning simpler, easier, and more exciting for children. E-learning apps also increase the interaction tendency in children
• Creative learning
Isn't it quite interesting to learn something while having fun? Well, the apps allow students to learn new things with ease. The app completely transforms the system of education and make the learning and teaching pattern with creative and intuitive digital goals. There are numerous educational apps that are available on the app store and Google play store for ios and android devices, respectively.
• Availability 24*7
There can be numerous reasons that students or educators may not be available every time. With the mobile app, learning is not bound with timing, as these apps can be used 24*7 to learn. Most of the apps promote child-friendly control. Students can learn according to their convenience of time. Also, they can clear their every doubt and take a recap of the lecture on these apps.
• Using leisure hours
E-learning apps help thousands of students to utilize their leisure hours in exploring and learning new things. No parents want their kids to waste their precious time in useless things such as talking over phones for hours, get addicted to tv, games, and so on. Mobile app learning is indeed the best choice for students to utilize their free time actively.
• Systematic learning
Mobile learning apps help students to learn smartly as well as systematically. The education apps are arranged in a systematic approach that it becomes possible for students to go with the flow and learn smoothly without making many efforts.
• Tracking the progress of Child
For parents, nothing is much critical than tracking their child's progress. Not only can you check your child's progress, but also you can also see how the app is helping your children in improving their skills in learning and reading.
• Helpful for teachers and parents
Most people believes that education apps are helpful only for students. But let me tell you it's just their misconception as these apps are equally useful for the teachers as well as parents. The app helps teachers to plan teaching material, clear their doubts, and numerous new ways of learning. Parents can also learn a lot of new things and increase their knowledge with the apps.
Final Thoughts
The education industry is also enhancing and updating their skills with the rise in emerging technologies. There are many schools, colleges, and universities that have already developed their education apps. What about you? It is necessary to go with the technology trend to make your schools, colleges, and universities stand out in the market. Creating an education app for your school and university will help you stay ahead in the competition.
Are you confused and not able to decide where to start? Contact us! If you are looking for an educational app development company to develop an education app for your school or college, then keep in touch with us. We at Mobulous provides app solutions based on your school and colleges. We build next-generation, interactive, and amazing mobile apps that can take your school to the next level.
Also Read:
Mobulous Ranked Top #1 in the List of Most Promising App Development Company – 2019 by Appfutura Review
Services Provided by Mobulous to satisfy entrepreneurs, enterprises, & startups needs
PHP vs. Node. JS: Which is best for the project
Leverage the Potential of Hybrid mobile apps to Power your Business