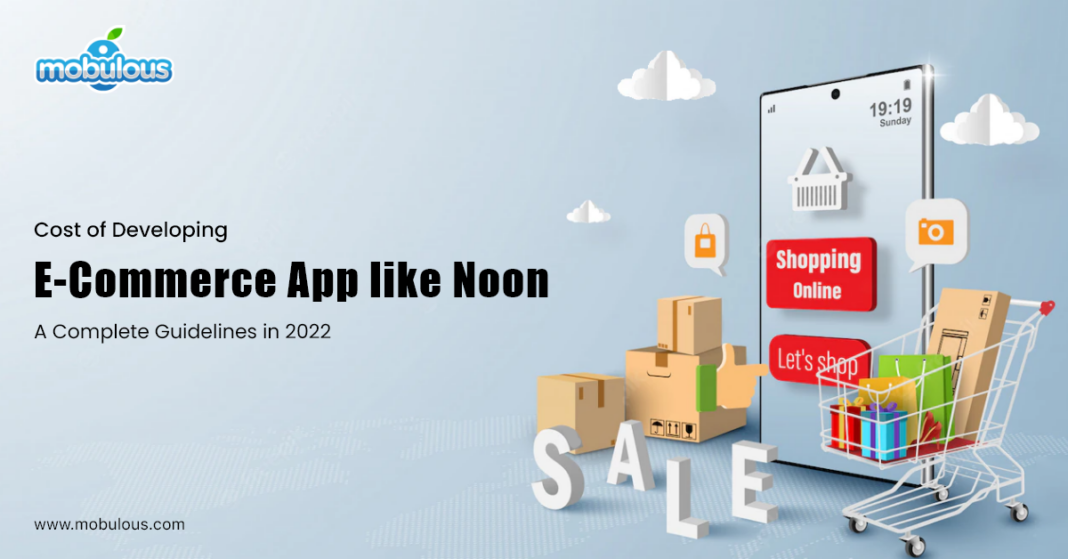 Are you seeing the dream of creating an eCommerce app like Noon for your startup or existing business? But don't know the cost of developing an eCommerce app like Noon.
As people are shifting massively to mobile apps, The eCommerce industry witnesses a great change. Customers prefer mobile apps more than ever before to buy goods or services. They are becoming more at ease with online purchasing or electronic commerce rather than going to physical stores and shopping. The availability of a digital marketplace makes it easier for businesses and customers to purchase and sell products and services. So, with us, you will get to know everything about the cost of developing an eCommerce app like Noon and many more.
Cost of developing an eCommerce app, let's know some of the popular stats about the eCommerce app development market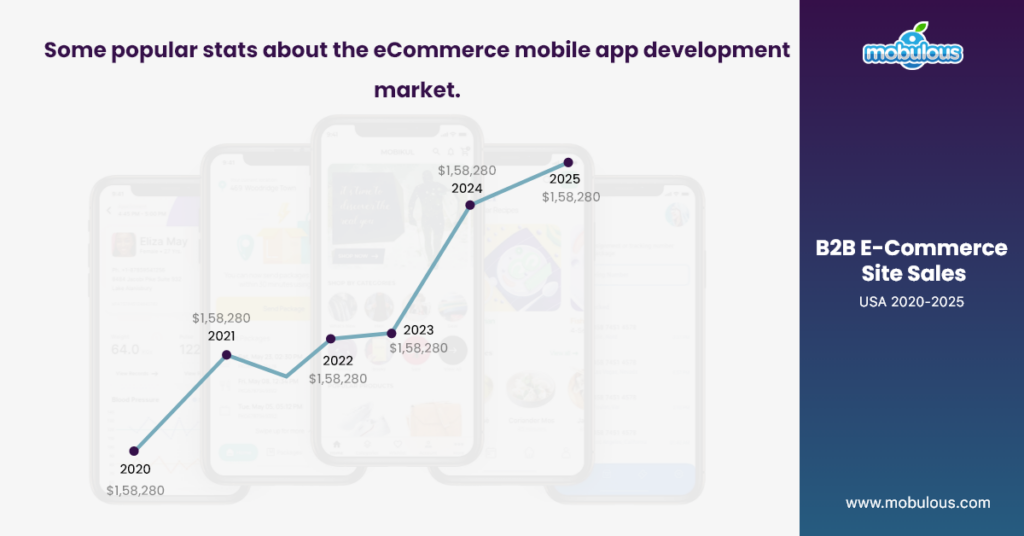 If we believe the report, 31 percent of all retail eCommerce sales in the United States are attributed to mobile commerce.
According to another study, just 35% of American online consumers utilize mobile devices to complete their transactions.
The United States mobile commerce market is worth $338 billion.
By 2024, experts predict there will be 187.5 million mobile customers in the US.
Mobile apps provide three times more conversion rates compared to mobile websites.
By 2025, it's anticipated that B2B e-commerce site sales will be close to $2.44 trillion.
About Noon Ecommerce Mobile App:
Noon is one of the most popular eCommerce mobile apps that provide users with a platform to do shopping easily. The app's user-friendly UI makes the app one of the most reputed apps globally. The app includes 20 million product inventories such as fashion, baby products, household goods, technology, sports, gadgets, groceries, and more.
Moreover, the app guarantees to provide a market-leading customer experience. The app also keeps updating its back-end logistics and supply chain systems. Let's have a look at some of the major highlights of the eCommerce app-
Product list with multiple categories sorted well
Effortless navigation.
A user interface that is simple to use and has very responsive features.
Supply chain management is a top priority to guarantee the delivery of a wide range of items.
With the help of search and filter tools, users may find the product category they're looking for.
Both normal and expedited shipping options are available. 
Different Types of eCommerce Mobile App Development: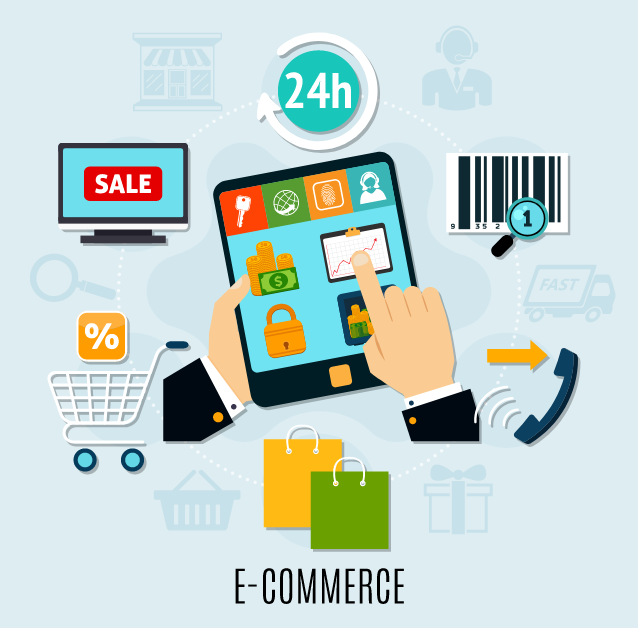 The eCommerce mobile app cost also depends on the type of eCommerce app you choose for your business. Here, you can explore some of the best eCommerce mobile apps-
B2B or Business to Business
B2B eCommerce apps, as their name indicates, are focused on the sale and purchase of products and services between businesses.
For instance, a mobile app offers machine components, car parts, and more.
B2C or Business to Customer
B2C are those eCommerce apps that connect businesses to customers. Companies can sell their goods or services to customers.
The taxi booking app is one of the most famous examples of B2C.
C2C or Customers to Customers
This eCommerce app connects customers to customers. They can exchange products and services.
For instance, apps that facilitate the auctioning of products.
Once you finalize the type of eCommerce app, you can share it with your mobile app development company.
Most Popular eCommerce Mobile Apps in 2022:
Amazon app.

eBay app.

Walmart app.
Steps To Build An eCommerce Mobile App:
Before we go further and know about eCommerce mobile app costs, you must know the steps to build a successful eCommerce mobile app.
So, Here are the processes that you need to follow to create your eCommerce app without any hassle-
Identify App Goals.

Identify the Audience

Select the Right Technology

Identify Requirements & Features

Process and Budget Planning

Quality Testing and App Release

Marketing the App
Benefits of The eCommerce Mobile Apps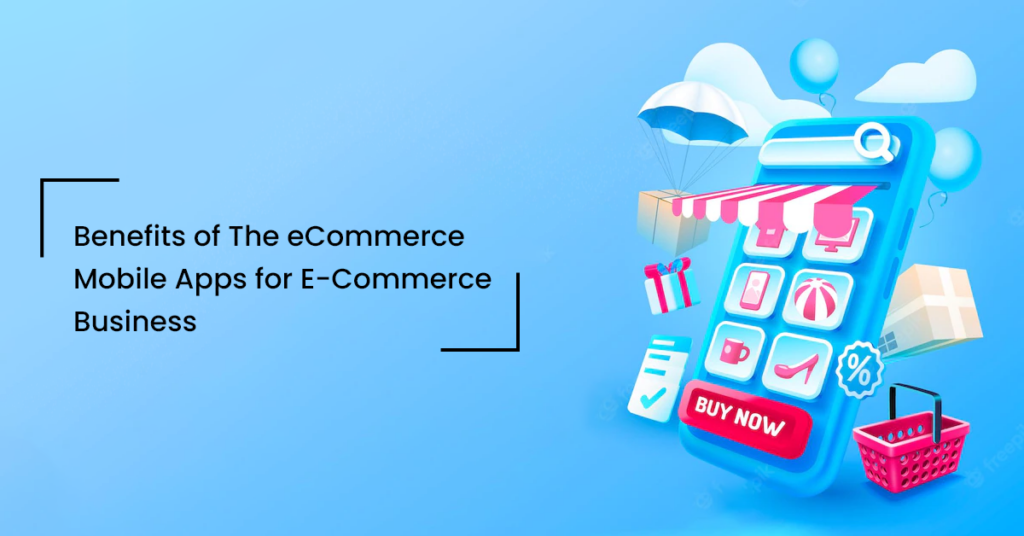 To Improve Your Brand Awareness
The eCommerce app allows people to connect with their target users efficiently. These apps work as a middleman between business owners and users.
The e-commerce app aids in maintaining active business and consumer relationships at a higher level.
Companies can get user information through user activity. This helps businesses to offer the goods and services that customers are genuinely interested in.
The eCommerce app works as a marketing tool. Businesses can notify potential users about the offers for coupons or discounts on goods or services using the notification feature.
According to the report, Compared to website visitors, those who explore using mobile applications view more goods and complete more purchases.
Lists of The Features That Affect The Cost of Developing An eCommerce Mobile App Like Noon:

E-Commerce Customer Panel
Simple sign-in with email or mobile number.

Advanced search box or Filters

Add products to wishlists

Voice search feature

Product comparison tool

Product specification

GPS Tracker

Add to cart
E-Commerce Vendor Panel
Login with an email or phone number

Payment confirmation

Subscription plans, offers, discounts, or deals.

Auto adjustment of inventory.

Managing product lists

Setup and management of multiple stores.

Adding coupons or deals on the final bill

Tracking order status
E-Commerce Admin Panel
Secured login

User management

Dashboard management

Customer management

Business analytics monitoring

Product info update

Promotion or rewards

Payment tracking
Advanced Features That Affect eCommerce App Development Costs:
Registration or login With Social Media
The app allows users to enter by adding their social media accounts or emails. The process saves significant effort and time for potential users.
Push notification is an essential feature that works as the best marketing tool for your business. The feature lets you update users about the latest deals, offers, and discounts on your goods and services.
Chatbot for 24*7 Customer Support
The chatbot feature makes the app more amazing and interactive. The feature solves all the general queries of the users instantly. The feature can save your target user's time and provide a fantastic experience. The feature may affect your eCommerce app development costs but will benefit greatly.
No wonder eCommerce apps have great users. So, it will be challenging to manually manage or monitor the app data. The real-time analytics feature helps you analyze your app's performance in terms of transactions, online users, and popular trends.
Analyzing user behavior and using powerful eCommerce analytics, an app with AI integration can assist online businesses in using voice support, picture search, product suggestions, and other features.
So, these are the advanced features you will require to stay in the competitive market. Adding these features to your eCommerce mobile app can increase the cost of your eCommerce app, but it also enhances the possibility of getting huge success. You must contact an eCommerce mobile app development company to know more about these features.
Pros and Cons of eCommerce App Development
| | | |
| --- | --- | --- |
| S.No. | PROS | CONS |
| 1 | Mobile sales are booming.  | High expectation |
| 2 | Function offline. | Maintenance. |
| 3 | Improved user experience. | Low repeat use rate. |
| 4 | Increased revenue and better efficiency. | Continuous testing and updates.  |
| 5 | Contactless payment | Communication gap. |
Evaluating The Cost of Developing An eCommerce App-
eCommerce App Development Cost Estimation-
The cost of an eCommerce mobile app is calculated by various factors involved in the app development process and the choice of your eCommerce app development.
To figure out the cost of developing a successful eCommerce app like Noon, you need to check all the factors mentioned below.
Here are the lists of the factors that affect the cost of the eCommerce app. Let's explore it.
The cost of developing an eCommerce app like Noon depends on the design that you choose for your app. According to the report, the app's design is the first thing that users see on the app and make their mind about whether they should use it or not.
The platform you choose for your app depends on your target users. Generally, two types of platforms are available, including Android and iOS. If we believe the report, 98% of the market is dominated by these two platforms.
You can create your app on both platforms using a cross-platform app development approach. This will help you save 40% on development costs.
Developing An eCommerce App For Android
Android holds the most significant global platform share. If we believe the report, Approximately 88% of smartphone users operate the Android operating system. If you go with this platform, you can connect with significant users.
However, the users of this platform are from lower-income areas. Also, the eCommerce Android app cost is higher. The higher price of the Android app is that it takes lots of time to develop compared to the iOS app.
Developing An eCommerce App For iOS
iOS users tend to be more engaged, earn more money, have better educational levels, and spend more per app.
Additionally, their client's lifetime value is more significant.
It implies that they will increase the revenue of your company.
Another significant factor that affects the cost of developing an eCommerce app like Noon is the size and complexity of the app. If you dream of creating an eCommerce app like Noon, we will tell you that it has a fantastic app structure and requires an enormous budget. The app may be expanded with many valuable features, but doing so will make it larger.
Feature and Functionality
You need to carefully select the feature and functionality for your app as there are numerous feature choices. You must decide the app's features based on your target client's requirements.
Also, you must remember that the more you increase the number of features, the more it will increase the cost of your eCommerce app.
The development of the eCommerce app requires a team. The team includes-
Project Manager
A project manager always maintains the app's timely delivery and interacts with the clients and the team to ensure effective communication.
Developers
Developers mainly do the coding of the app and remove bugs.
Back-end Developers
Back-end developers ensure that servers and databases can communicate effectively. They maintain the smooth functioning of the app.
Designers
Designers work on the app's look and ensure that it remains user-friendly.
Testers
Testers make sure the application satisfies the best performance standards.
Moreover, the team, the hired mobile app development company, takes to develop the app and also affects the cost of developing an eCommerce app like Noon. Generally, the company creates an app in eight weeks.
The cost of developing an eCommerce app can change according to the abovementioned factors.
However, to give you a rough estimate, we can say a simple eCommerce app can cost around $20,000. And if you want an advanced eCommerce app can range between $25,000-$30,000.
Also, suppose you create an eCommerce app with advanced features such as AI, Chatbots, voice search, best recommendations, and many more. In that case, the cost of developing an eCommerce will exceed around $35,000.
Best eCommerce App Monetization Strategies For Your Business: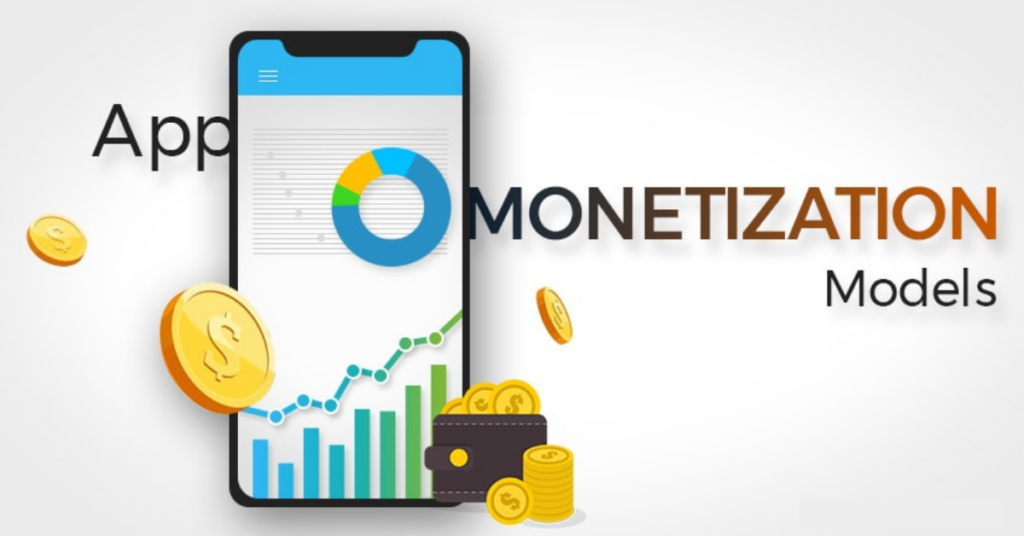 As you know, to get ideas about the cost of developing an eCommerce mobile app, you must want to know the best eCommerce monetization strategies for your business. So, here we have some of the top ways that can help you earn money-
Business Monetization Model
This is the best monetization model for people who wish to offer goods or services under their brands using this app. You can provide your services with recurring monthly payments, yearly plans, or loyalty award points to keep clients.
You can offer vendors to sell their items and goods on your eCommerce app. They need to pay a one-time or sign-up fee in return.
You can ask your users to pay subscription fees to allow your users to get the advantage of same-day delivery, exciting offers, and many more.
You can get a commission fee from both vendors and users on each transaction for giving them your eCommerce app platform.
Final Words about Cost of Developing an eCommerce App
So, you can see that eCommerce app development offers a great opportunity. If you dream of creating an eCommerce app, it is the right time to bring your company the best eCommerce app like Noon.
You need to hire a mobile app development company to understand your concept and help you build an eCommerce app like Noon, that provides the best eCommerce app development solutions leveraging cutting-edge technologies and frameworks.
We hope this blog will help you find the cost of an eCommerce mobile app. Furthermore, if you still have some doubts about the cost of the eCommerce mobile app, get in touch with us. Our team will help you understand everything efficiently.