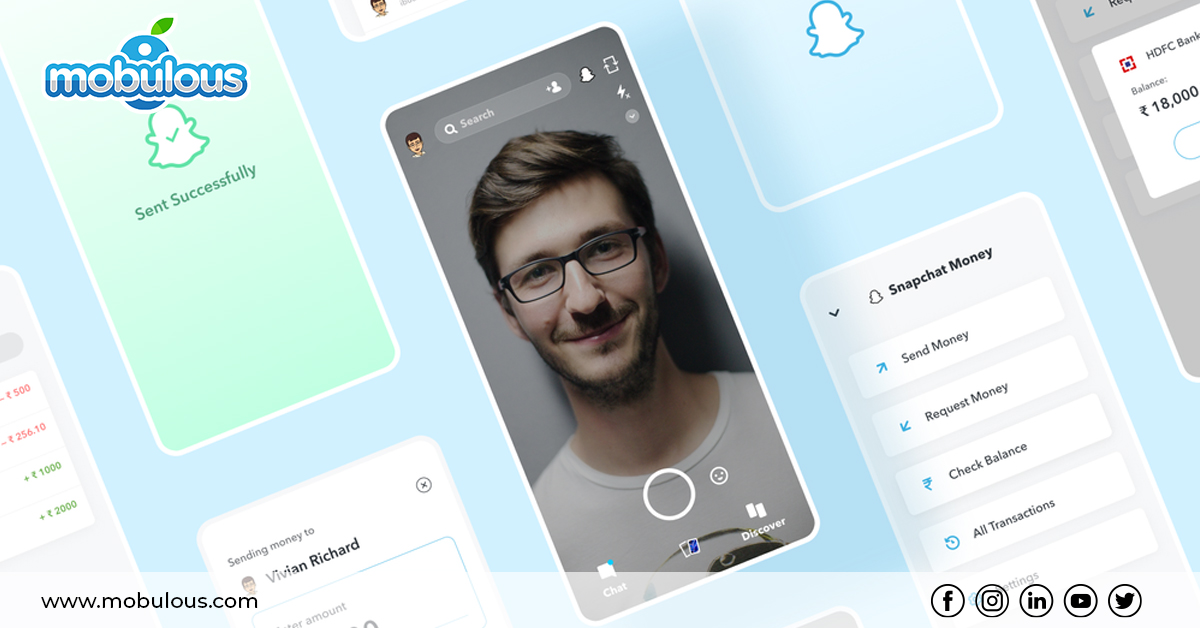 These days, People love to connect to their friends, relatives, and close ones on social media. Snapchat is regarded as one of the biggest successes in the tech industry. The mobile app has been in the talk among people since the time of its inception. It is one of the leading social media networks due to its remarkable machine learning technology.
What is a Snapchat?
Snapchat is a great mobile messaging app that allows users to share their pictures, videos, and stories. Users can click photos and create videos and add a caption, filters, or drawings to them. It has the unique feature of making messages disappear in one to ten seconds. It is now popularly used among teens, but it hits a new demographic every single day.
Wonder why people are so much crazy over Snapchatting?
Snapchat very well knows the mindset of people. Messages that automatically disappear after being read and notifications on the chat being screenshotted make the users (aka Snappers) feel secure. Another essential feature story where users can add photos or videos that expired after 24 hours create a sense of urgency and importance.
Moreover, maintaining streaks feel like an achievement and compels the users to use the app daily.
What are the unique features to include in apps like Snapchat?
Here are the top five features that you must include in-app like Snapchat:
Registration: To enter into Snapchat, users have to enter their first and last name, birth date, contact number, and lastly, a nickname. After registering, users can create personal accounts where they can click photos, share them with friends, chat with others, and do much more exciting things.
Contact Integration: Users can add friends to their Snapchat list to interact with them. Snapchat users can add friends using their phone numbers in their contacts list (if contacts are on Snapchat).
Chatting: Chatting is so much fun on Snapchat. Snapchat has a unique feature that is self-destructing messages. These self-destructing messages make chat secure as a message disappears a few seconds after it's read. If a person takes a screenshot of messages or stories, the sender gets notified.
Stickers: These days, sticker becomes an essential part of modern communication. Snapchat allows users numerous stickers:
# Recent stickers – These are the list of stickers that users have used most frequently.
# Recommended stickers – These stickers (timestamp, stickers for the day of the week or time of day) present to the users automatically when they open the sticker tool.
# Custom stickers – The Stickers that users can create themselves.
# Bitmoji stickers – These stickers are the Cartoon versions of users.
# Emoji stickers – These are the Standard emojis, seen in the last sticker tab
• Stories: A story allows users to add a photo or video visible to all of the user's friends, which automatically disappears after 24 hours.
Frequently Asked Questions (FAQs)
1. How do you make an app like Snapchat?
Here are the following steps to follow to create an app like Snapchat:
• Step 1: Research the market to recognize your opponent.
• Step 2: Know about your target audience requirements.
• Step 3: Make a list of features for your Snapchat-like app.
• Step 4: Set your budget.
• Step 5: Choose your mobile app development platform.
• Step 6: Hire a mobile app development company.
• Step 7: Upload your app and continue to develop your product.
2. How does Snapchat make an app?
One of the primary sources to generate revenue from an app like Snapchat is Advertisement. Additionally, Snapchat users buy sponsored filters in the app.
3. Which app is best for filters?
Filters make it funny to click pictures. Some of the best filters include Face Camera, YouCam Fun, Lemo Cam, B612, and so on.
4. Which coding language does Snapchat use?
Snapchat uses coding languages such as Python, Objective-C for iOS, Ruby, Android-SDK, JavaScript, Cocoa Touch, and PHP.
5. Which technology does Snapchat use?
Snapchat uses technology from an area of Computer vision, known as image processing. It processes an image, and with the help of algorithms, adds layers with so-called masks.
The final words
Do you want to create an app like Snapchat? Are you looking for the best mobile app development company to make your app at a reasonable price? We can help you. Our company has extensive expertise in creating messaging apps and social apps.
We are one of the top leading mobile app development company that provides services all across the globe. Contact our team to clear your queries and get a free estimate of your app.
Read Also:
Spotting nearest beach is now effortless with BeachSpot!
Mobile App Development: Helping You to Make Your Business Easy – Mobulous
Get in Touch with our Sales Team: sales@mobulous.com