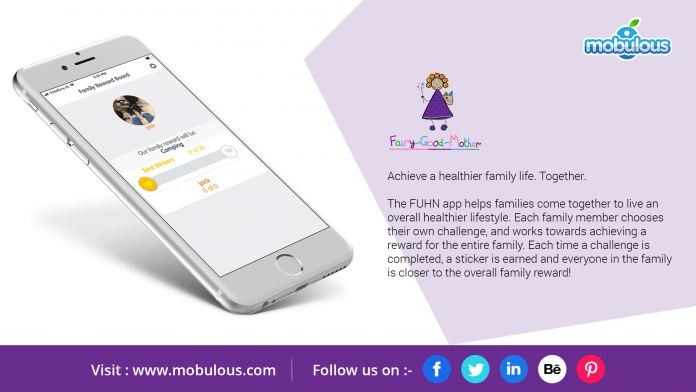 The FUHN, a nutrition support app, is now live, developed by Mobulous, released on 19th August 2019. Do you want to know more about the app? I think, most of you want to know detailed information about this app like how it is helpful and how it works to achieve a healthy family life.
Here, I am providing you every information about FUHN App so that you can also get a healthier lifestyle.
About FUHN
FUHN is an app that provides online and faces to face nutritional support and advice to both families and individual who want to improve their overall health and desire for a healthier lifestyle. FUHN stands for Families Understanding Health & Nutrition. A qualified Nutrition and Health Coach personally talk to the individual and provide personalized and bespoke feedback and plans that are simple to use and easy to follow. The FUHN app helps families to come together and achieve a healthy life. It gives you the opportunity to sit down together to talk about health and their progress. The app is available on the Google play store and Apple app store for RS 190 in the app-purchase.
Features of FUHN
Create your own challenge, or pick up from the challenges recommend for you.
You can select a reward for your family and track everyone's progress to the family goal with the reward board.
You can win fun stickers each time when you complete a challenge, and everyone in the family is closer to the overall family reward.
You can easily adjust the targets for different family members so that you can make it as easy as or as complicated as you want.
Who creates the app and how the app connects you with your family member?
This app is created by the mother of two young children who wanted to use technology as a way to bring her family together to discuss their busy day, and what they were doing to live an overall healthier lifestyle.
The FUHN app will change the way your family connects each day and will help everyone get focused on a healthier body and minds. The FUHN app is family friend interactive, and kids love to choose the rewards and select the stickers, and they also like to check that everyone is working hard or not. Grown-up children love to help the family and understand more about health and nutrition.
Reviews
Pros
* Easy to use.
* Family-friendly app
* Bugs-free
* Health-conscious
* Simple UI
How to download the FUHN App?
Step 1. Visit the Google Play Store or IOS App Store and search for FUHN.
Step 2. Click on the app and purchase it by adding a payment method.
Step 3. Start downloading the app.
Step 4. Go to your phone home screen and open the app.
Step 5. Add your family member, set the goal and challenge each family member, and track everyone's health progress.
Step 6. Now, you are ready to go.
Do you also want to develop an app like FUHN?
If you also want to build an app like FUHN, then get in touch with us. The app has a user-friendly which is developed by Mobulous, a top mobile app development company. Our excellent and dedicated app development team know what it requires to make a perfect application for Android and iOS application. If you have any query related to mobile app development, then talk to our developers. Consultation is for free.
Product Live Links
App Store: https://apps.apple.com/in/app/fuhn-app/id1476228966
Google Play: https://play.google.com/store/apps/details?id=com.fuhn2.fuhn2
Access FUN app's UI Case Study: FUN Case Study
Get in Touch with our Sales Team for Similar App Development Enquiry: sales@mobulous.com