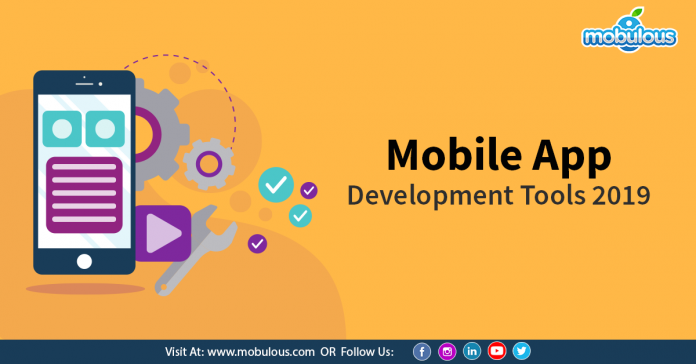 As we all know that mobile phones are the necessities of today's life as it performs undeniably unending functions. The essential part of smartphones is its apps. Hence, the availability of mobile apps is also on the increase each day. These apps affect our daily life entirely and made it more comfortable. From ordering a meal to book a cab. From buying everything online to book tickets. There is nothing that these apps can't do.
Currently, mobile app developers are working hard on cross platforms app frameworks. According to a survey, the cross-platform application market surpassed the figure of $7.9 in 2019.
What is the cross-platform app development framework?
Cross-Platform app development refers to the creation of software application. It allows developers to create a mobile application that is compatible with more than one operating system.
Let's check the list of the best cross-platform tools to go for in 2019, and it features:
1. Adobe PhoneGap
Adobe PhoneGap is a mobile application development framework that helps to create apps for both desktop and mobile. It supports mobile platforms such as Android, iOS, and windows. It was launched by Nitobi. It is also a source framework with soft beta technology. With the help of adobe PhoneGap, developers can see how an app works and looks.
Pros:
* Works on all the platform
* It has an easy user interface.
* It provides quick support.
Cons:
* It doesn't support all the functionalities.
* It lets the developers develop the app only for once.
2. Native script
The Native script is an open-source platform that helps you to create trending micro apps on both android and iOS platforms. It was initially conceived and introduced by progress and community. Its users are increasing day by day. It gives direct access to any native API and component using JavaScript.
Pros:
* Offers you seamless user experience.
* It uses XML for its UI.
* Supports Angular2.
Cons:
* The App size is more extensive.
* No HTML and DOM Support.
3. Flutter
Flutter is a new open-source library that is used to create a beautiful and fast mobile application on both android and iOS platform. Google launched it. The way of designing view in flutter is similar to the web application. It uses dart as its programming language.
Pros:
* Faster code writing.
* Work on both iOS and android platform.
* Perfect for MVP.
Cons:
* Not an ideal choice for the native development,
* Not supported by CI platforms like Travis or Jenkins.
4. Xamarin
Xamarian is a platform that is used to create apps for iOS, Android, and windows. It is initially developed by Xamarin Company. Later, it was acquired by Microsoft in 2016. It is used by numerous companies to simplify their process. It provides 20+ cross-platform user interface controls.
Pros:
* Rapid prototyping.
* Less maintenance.
* It supports every platform.
Cons:
* It expensive.
* It might be complicated to use.
5. Appcelerator
Appcelerator is an open-source development platform that helps to create native applications for mobile and desktop. Initially, it's developed by a privately held mobile technology company, California. It's the primary focus is on streamlining development. With a single code base, designers can create an app that will work on both tablet and phone.
Pros:
* It uses JavaScript language.
* It is rapid prototyping.
Cons:
* It's complex to use.
* It has flexibility limitation.
Final Words

If you are amused and don't know whether to decide iOS and Android? Today, in this modern era, it is necessary for every business person to build a business app. Now, everyone is building their app on both platforms. So, Why not you also make an app for all devices? Cross-platform app making is the turning point in the mobile app development arena, and there are lots of resources to make an app for all devices. Many business and entrepreneurs are re-shifting their business in the digital world to have an online presence digitally. Now, engage your potential clients with excellent cross-platform apps. At Mobulous, we h offers you with all the advanced framework with its presence of more than 6 years. If you have any query related to the cross-platform solution, then keep in touch with us. We are also specialized in android app development and iOS app development.
Read Also:
Mobulous Ranked Top #1 in the List of Most Promising App Development Company – 2019 by Appfutura Review
Services Provided by Mobulous to satisfy entrepreneurs, enterprises, & startups needs
Top 3 Questions to Ask when outsourcing app vendor