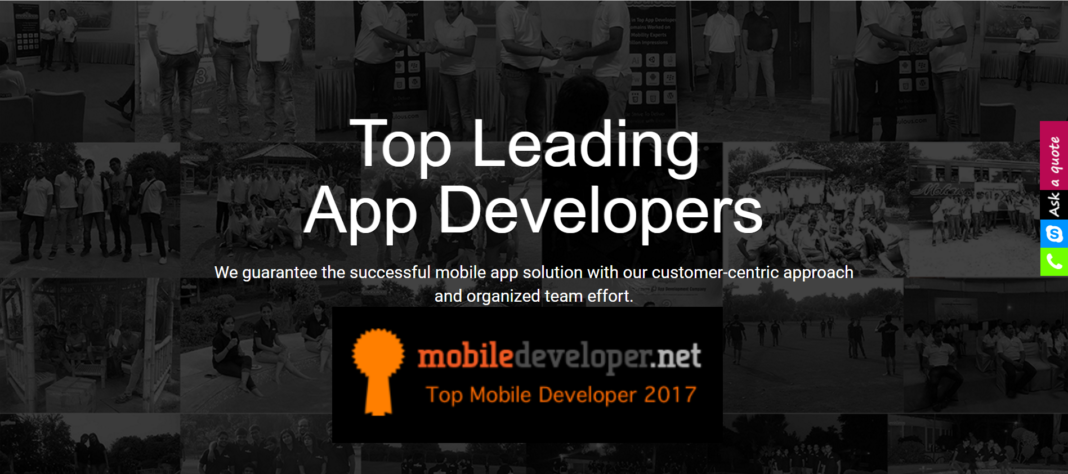 Beginning of new year and yet another award and recognition is achieved by Top Mobile Development Company Mobulous.
We Believe in Delivering Top Quality Products with complete focus on the results.
There are over half a million apps in the App Store & Play Store.
We strive to build the ones that people actually download and use.
We also build memorable web products, mobile sites, and explainer videos, whether for start ups or big brands.
Our mobile app development process includes not only the design and development of award-winning apps, but also a consultative front-end, and a back-end of maintenance and support. Vision: "Users spend more time using the App with lower Bounce rates and more Innovative Solutions"
We have a terrific record of delivering incredible and innovative apps that have scripted many success stories of brands.
Getting the same Award and Recognition in 2017 ,what we had in 2016 gives us positivity and proves our expertise in delivering amazing Products year after year.
We would like to Thank www.mobiledeveloper.net for again recognising our work.
Here is the ranking – https://www.mobiledeveloper.net/top-mobile-developers/2017/
Ranked in Top 50 companies across the globe, in Top 5 companies in India.
Cheers to Mobility for Years to come.
Contact us for your next app project : Sales@mobulous.com
Use our Quote Calculator to get a free quote : Click here