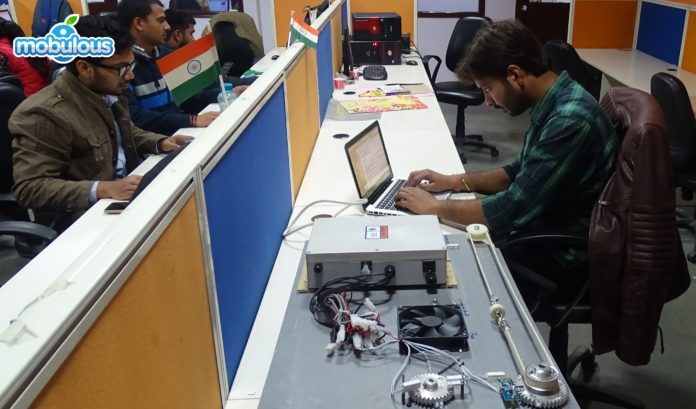 The tech revolution in Mobility continues to thrust forward, and 2017 will see some of the most innovative and evolutionary disruptions we have seen thus far.
There will be more hardware connection, more automation, and more significant impact in business and investment than ever before, and the revolution has just begun.
We as being the Top Mobile App Development Company Mobulous have changed the way user interacts with the hardware devices. Today, every user wants to access everything on their smartphones and tablets.
We give users the ability to monitor/control data and hardware by using smartphones. Hardware is integrated with the app by pairing with bluethooth or Wifi.
The main objective to integrate hardware to a mobile app  :
Collection of data from the hardware and display it on the mobile app. (i.e. getting parameters fetched from the various hardware and display them with different UI on the App)
Many business wants their customers to give maximum ease in their job by connecting hardware to their phone for an instance, credit card reader, sleep analysis, physical fitness monitoring equipment's, armbands, remote controllers for equipment and many more.
Controlling of Hardware via the App i.e. assembly language access various parts of the hardware and interact with them (i.e. Heaters ,vibrators, other controls)
At Mobulous, we have worked on many projects in which we have integrated hardware devices with mobile apps. We have a team of highly skilled developers who are well versed in developing such type of apps which can communicate with hardware devices either by Bluetooth or Wifi.
If you have an idea on next disruptive technology which involves hardware interacted with Mobile Apps. We would be the best fit to guide you and help deliver the Product .
Contact us : sales@mobulous.com for your next disruptive app project.