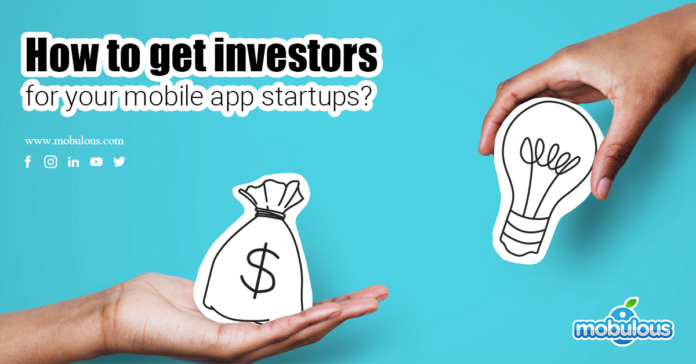 You're looking for investors for your new mobile app. Well, most startups want investors for their mobile app development projects. However, If we believe the report, only 10% of startups succeed in getting funds from investors. And more than 38% of startups fail because of less or no funding. You can do many things to make your app idea into the prosperous business you've always envisioned. You will require a good business and marketing strategy in addition to app concepts. Most significantly, you need investors to develop apps. The process of obtaining funding for your app will be complex, though. It would help if you found app investors to support the initiatives of your business. The success of the app depends critically on finding and securing investors.
Before pitching your business concept or app concept to investors, make sure you conduct some basic research. Learning a few tried-and-true strategies will help you accomplish this.
We will share the top ways to help you get the investor for your mobile app development startup.
Let's Know The Types of Investors for a Startup
The industry offers a variety of options to find investors for mobile applications. You should look for money in several places and approach them uniquely depending on your app idea, your need for funding, and your stage.
Type Of Investors
Family and Friends
Crowdfunding
Angel investors
Venture Capitalists
Strategic Investors
App Funding Contests
Let's look at the various startup investors you might get. 
Many entrepreneurs find their best chance of getting funding for their business mobile app development concept at the seed or early stage is through friends and family. Friends and relatives already know you and, more importantly, trust and have faith in you.
Moreover, the most trustable crowdfunding platform also believes most businesses get funding from friends and family.
Let's know some essential facts related to funding from family and friends-
About $60 billion is invested in companies each year by friends and family, and 38% of startups receive funding from this source.
In addition, 5% of surveyed American adults said they had given money to someone beginning a business in the previous three years. Of those who responded, 32% said the money went to a neighbor or friend, 26% to a member of their immediate family, 11% to a relative, and 8% to a coworker.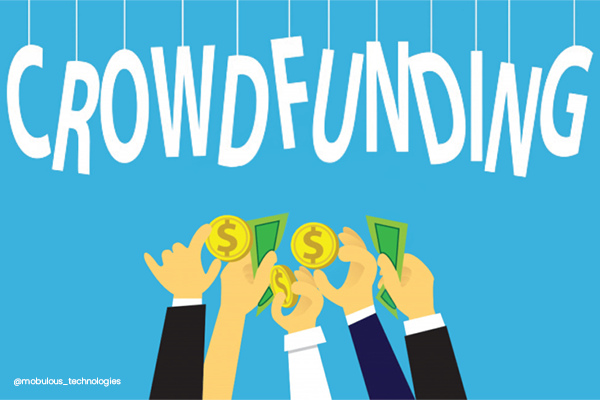 Crowdfunding websites can draw a wide variety of investors (except probably for banks). Anyone can donate money to your project when you pitch your app concept on a website like GoFundMe, IndieGoGo, or Kickstarter.
Today, you will find a lot of crowdfunding websites. Some are sector-specific, while others present a chance for any business to attract investors. Additionally, there are several forms of crowdfunding.
Let's know some of them:
When an app is released, donation-based crowdfunding may give users perks like early access or premium features.
Debt-based crowdfunding is similar to lending money with the understanding that you will be refunded.
Angel investors and venture capitalists provide equity-based crowdfunding in exchange for a stake in your company.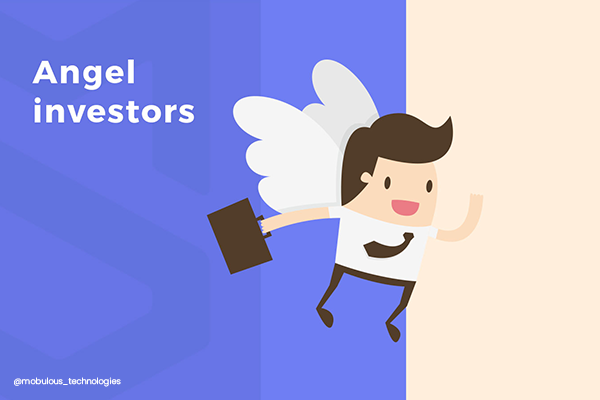 If we believe the report of Fundable, there are around 268.100 active angel investors in the USA. Each year, they put about $20 billion into 60,000 businesses.
High-net-worth individuals, known as angel investors, make investments in fledgling or promising firms in exchange for shares in the latter.
Therefore, be sure to have a perfect business plan and evidence of the market viability of your idea for a mobile app startup before approaching angel investors.
Unlike other investors, angel investors support businesses' growth and success through their network of business contacts.
Investors who contribute financing to businesses and startups with strong development potential in exchange for stock are known as venture capitalists. Typically, venture capital operates with more significant sums of money.
It is ideal for raising financing from VCs at the growing or scaling stage because they work for large institutions and can offer adequate funding.
Investors invest because they can see a strategic benefit to their business through your business. Strategic Investors are typically large companies or corporations that see a potential benefit to their startup by investing in or acquiring a startup business or small company.
Strategic Investors may see the potential for the future of mobile app collaboration, a chance to enter a new market, or an opportunity to acquire new technology. Strategic Investors often have the resources and expertise to help the startup grow and succeed, and their investment can also provide validation and credibility for the startup.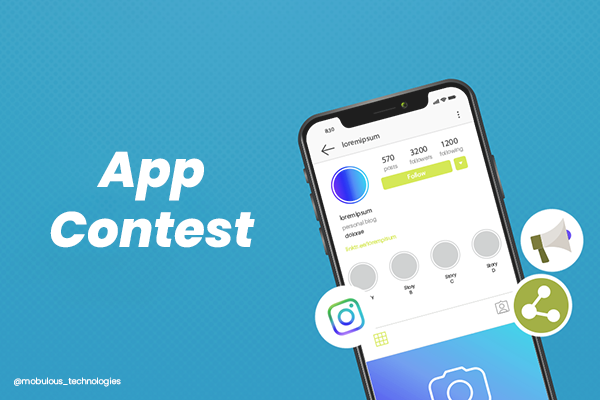 Several app funding competitions are organized globally for entrepreneurs to pitch their startup app idea to investors.
However, you should know that you must first fulfill specific eligibility requirements to enter these competitions.
If you get the chance, ensure that your mobile app startup has a strong business strategy and an MVP or prototype to boost the likelihood that you will be awarded funding.
Let's learn how to raise funds from investors for your mobile app development project-
One of the most challenging aspects of beginning a new business is raising money from investors.
You will only require outside assistance if you have substantial financial support.
Before approaching investors, you should know that they are interested in more than just the best app ideas when deciding whether to invest in a firm.
Here, we have some solid tips that will help you get the funding from the investors-
Investors can tell you're serious about your startup and have given your idea some serious thought if you have a strong business plan.
Investors like to see a few crucial components in the business strategy, like Your target market, your business and revenue model, a competitive analysis, financial predictions, marketing plans and objectives, and potential risks, problems, and difficulties (how you will deal with them).
CB Insights found that lack of market demand accounts for 35% of startup failures.
Therefore, it is expected that product-market fit is given top priority when investing in mobile app startups.
The following are signs of an excellent product-market fit:
Existing consumers like the product's value and spread the word to others about it. Other indicators include a growing user base, expanding your staff by adding more specialists to handle the demand and pressing attention.
An Innovative App Concept
Do you want to create a food delivery app similar to Swiggy?
Yes, but why?
You must know why the world requires a second Swiggy.
Investors want to understand how your product differs from the competition before investing in you and proving that your rivals need help to outwit you easily.
A Minimum Viable Product (MVP)
MVP is the initial iteration of a product with the most basic functionality. It assists in various ways, including market demand testing, creating a product centered on the consumer's needs, and reducing time to market.
Most importantly, an MVP enables you to propose your idea to investors confidently. You can demonstrate a working version of your app so investors can see how it functions.
There are numerous successful MVP instances. Thus this strategy is sound.
Working with a team of seasoned specialists to create the ideal MVP that will boost your chances of receiving funding from potential mobile app investors is essential for a successful MVP development.
When launching a new mobile app, there are several key steps that can help to ensure success:
Conduct market research: Understand your target audience and the competitive landscape to ensure that your app meets a real need and stands out in the market.
Define your app's unique value proposition: Clearly communicate the value that your app will provide to users.
Develop a solid app development plan: This includes creating a detailed project plan, identifying key milestones, and assembling a team of experienced developers.
Create a visually appealing and user-friendly design: Make sure your app is easy to navigate and has a visually appealing design that will attract and retain users.
Test and refine your app: Use beta testing and user feedback to identify and fix any issues with your app before launching it to the public.
Develop a comprehensive marketing plan: Promote your app through various channels such as social media, email marketing, influencer marketing, and app store optimization.
Monitor and track performance: Use analytics and user feedback to identify areas for improvement and continue to optimize your app over time.
Engage your user: Keep your app updated with new features and functionalities to keep the user engaged.
How Can Mobulous Benefit You?
By giving you immediate access to experienced developers who have been thoroughly vetted and are available for hire, Mobulous, which has a skilled team of 100+ developers with expertise in various technologies and industries, can help speed up the process of turning your app idea into a successful MVP.
With our inexpensive and adaptable engagement models, you may work with us to employ a single developer or assemble a committed remote development team.
We assist you in finding developers with the required technical and industry knowledge.
By cooperating with us, you can also profit from the following:
Employers can significantly save recruitment costs and hiring time by hiring software developers, software QA testers, and other IT experts who have previously been thoroughly verified.
Since the hired resources will work from our cutting-edge development center, there is no need to invest in infrastructure.
Flexible and different engagement models that let you work with us as your project and financial needs dictate.
We are willing to sign an NDA to safeguard your private information, original software concepts, and other intellectual property.
Total assistance for the recruited resources in administration, onboarding, team training, payroll, and compliance.
Interested? To assist you, organize your development team and create a premium MVP or prototype that you can confidently show potential investors and share your requirements.
Conclusion:
You must understand the various types of investors you might contact and at what stage when raising money for your mobile app firm.
We gave a summary of a few popular sorts of investors for your mobile app in this post.
To get your business app concept funded, remember that once you know who to pitch to, it all comes down to making the ideal pitch.
"Ready to take your app to the next level? Visit www.mobulous.com for top-notch mobile app development. Contact us at sales@mobulous.com or +91-9650100411"