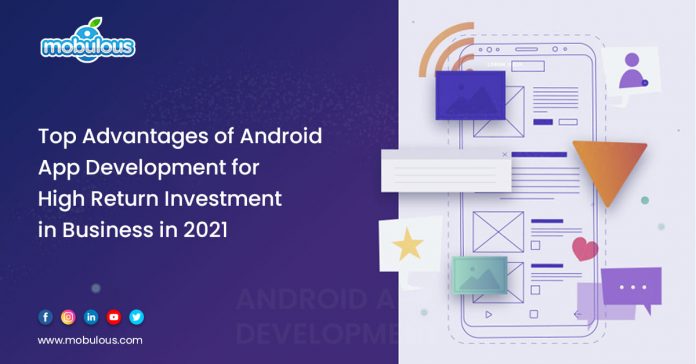 When a business needs an existence on digital media platforms, then it needs a website. Running your business with the same traditional marketing strategies might be boring for you. Those days are gone when people use websites as online brochure.
Time changes and now business owners are giving huge importance to the website for being visible in the digital media. A good website should be the master copy of your business. It should have something that can attract an audience to click on them & stay with them for a long time.
In this 21st century, entrepreneurs are hunting for a website development company like Mobulous. They want to hire website developers for the fast making growth and online presence.
When you visit the Google search engine page and search for something related to your service, then you will get millions of businesses like you worldwide.
Does your business have a presence in between them? If no, then this is the time to modernize and make professional bidding tactics.
How Will A Website Change Your Business?
Demonstrating Professionalism: when your business has a website, then it demonstrates to people your Professionalism and authenticity. People believe in companies that have a web presence. The first impression matters a lot, and to make a bombastic impression of your business, you should have an attractive website first.
Reach Your Goal: Every business has a goal to achieve some milestone. When you have a website, then it makes your business look professional; it attracts more and more traffic and allows you to convert the visitors into your clients. This is the way to generate ROI by improving the sales channel. This is the path to reach a huge audience through their mobile phones.
To Reach Local & Global Market: Through a website, you can't only reach the local audience but global too. A business that holds an attractive website can make a faster presence on the mind of people in comparison to a business that doesn't have. Through this, you can break the geographical and linguistic barrier. It will move you one step away from your business rivals & ranked on the number one position.
Showcasing Products: Do you want to showcase your products to the global media? If your products are starving for attention, then building a website helps you. A well-structured website holds all kinds of information regarding your business. This is the way to reach the wider community by making a little investment.
Grabbing Customers' Attention: Through the website, you can grab the attention of people. This is the way to track your success digitally. If you need potential buyers of your business, then you need to be ranked in number one in the race of competitive business. So, you have to implement the appealing factors that force people to spend some time on your site. Other than this, it improves customer support and builds the trust of people!
Conclusion
Through a website, you can share your services, business ventures, and many more with your targeted audience.