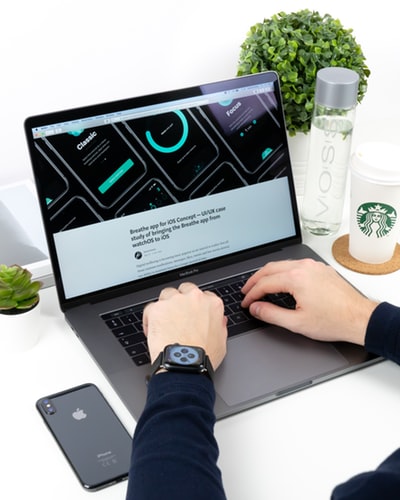 Do you know the advantages of having mobile application over responsible website? Well, in this blog we will help you to make you understand to know the benefits. 
The company is associated with best mobile app developers that always strive to maximize the satisfaction and expectation of clients by offering them the desired services. They have created thousands of mobile applications with great features, such as -Instant Messaging, Rich Media Messaging, Sending/Receiving Photos, Images and Videos, Sending/Receiving Customized Emoji's, Sending/Receiving Location information and etc at the best possible price.
Excellent Features 
Mobile application is integrated with great features and functionality, such as – native device, QR, PFDs, Bar codes, NFC to payments, GPS, maps, accelerometer, gyro meter and etc.  Top rated mobile app developers are also seeing the rise of fingerprint scanned on devices which are having great popularity and demand. 
So, do you need to hire an app Development Company? Well, here is one of the leading and well-known companies, specialize in offering a wide range of services, such as – Native | React Native | Hybrid|Flutter App Development Services, Custom Mobile App UI Done on Photoshop |sketch, Native | Hybrid | CMS based Website Development services, Website Design  (Custom Website UI done on Photoshop, Rest | soap based api development for websites or mobile apps, Rest | soap based api development for websites or mobile apps, App development services for Enterprises and integrations with the existing CMS, Optimization of the Apps based on keywords on app store and Google play and etc.
You will also be provided with Mobile App Development, Mobile App UI Design, Website Development, Server Hosting and Development, API Development, Enterprise App Development, App Store optimization and etc. The company has great expertise in design event mobile app development, maps and navigation apps, education app development, eCommerce app development, social networking app development, travel and hotels mobile apps, messaging app development, food and restaurant apps, healthcare apps, on demand services apps, ecommerce app development, taxi app development and other. 
As a mobile app developer they can do a lot for you:-
Work permanently for your company as a full time employee.

 Work as a consultant on contract for many companies.

 Work for yourself as a freelancer and market your app development skills straight on the web.
Role and Responsibilities of a Mobile Application Developer
The mobile application developers are able to design and develop mobile applications which are useful, effective, and innovative and user friendly. They are also expert in some specific languages and concepts to build an application. They also come up with the creative ideas for apps which could capture user's interest.  Depending on the organization's requirements, a mobile application developer would have all or some of the following responsibilities. To know more information, feel free to contact at https://www.mobulous.com/. They are able to cater all sorts of your needs in the best possible way. Their services are available at the best possible price.