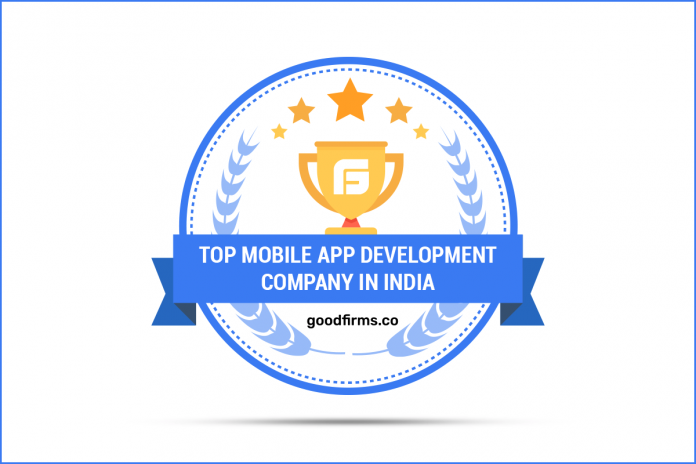 Mobulous holds expertise in delivering world-class mobile app development services. The company also delivers excellent web development and app design services.
About Mobulous
Mobulous Technologies- headquartered in India and the US and established in 2013 is a proficient mobile app development company offering integrated, vibrant, and streamlined solutions to businesses globally.
Mobulous Technologies builds custom software and hardware solutions for startups, small enterprises, medium businesses, and large corporations irrespective of their industry.
The company specializes in full-stack development and has successfully developed more than 300 apps.
The workforce at Mobulous consists of technically well- versed and highly skilled teams of more than 60 developers, UI/UX designers, testers, and project managers.
The panel of expert software developers and hardware specialists at the company can program components on a low firmware; design and build PCBs and embedded electronics; implement software applications for web, desktop, and mobile.
Mobulous has created a record of delivering incredible and innovative apps that have scripted many success stories of brands worldwide.
The company offers an excellent mobile app, web, software, eCommerce development, app & web designing, digital marketing, and other services.
The company holds extensive experience in delivering mobile solutions that enable them to cater to various industries such as enterprise, navigation, health care, wearable technology, augmented reality, games, consumer, media, and Finance.
GoodFirms Research Methodology
GoodFirms is an online B2B organization that bridges the gap between IT service seeker and the service provider companies. The companies are registered at GoodFirms after going through a detailed evaluation process. A group of analysts examines the companies at the company based on Quality, Ability, and Reliability. The companies that deliver outstanding services high on these parameters are added to the GoodFirms list of service provider companies.
Similarly, GoodFirms evaluated Mobulous and recommended the company for its exquisite mobile app development and web development & design services.
Acknowledged by GoodFirms
GoodFirms appreciated Mobulous for its outstanding development in mobile app development, web development, and app design services.
1. Mobile App Development Services:
Mobulous is a prominent mobile app development company that rounds up the entire mobile app development cycle with the help of their expertise and skilled mobile app developers.
The mobile app developers at the company put in lots of effort to deliver their clients with an app that meets their expectations, delivered on time, and that fits their budget.
The app developers at Mobulous strive to streamline workflow, integrating functionalities into one seamless design to deliver apps for successful startups. The developers also help in providing app development solutions to boost the productivity of a business enterprise.
The mobile experts at the company also provide a great UI experienced mobile app development free of bugs-free catering to all the requirements of their clients, which results in long term relationships.
The app development process at Mobulous boosts business opportunities and offer customized solutions according to their requirements.
One of the clients has shared their review of app development services by the company.

Such proficient app development services and solutions have gained Mobulous rank among the top app development companies in India at GoodFirms.
2. Web Development Services:
Mobulous is a recognized web development company that provides comprehensive services and solutions ranging from full flash website development to just updating the existing one.
The team of creative and talented tech nerds at the company develop the most attractive and downright astonishing website and also offer custom web development based on the client's requirements.
The web developers at Mobulous also drive such coding that ensures fruitful browsing experience to the client's business increasing visibility which thereby increases the number of clients.
The website development process at the company begins with a valuation of understanding the client's requirements and then customize the solutions based on that.
The tech-savvy web developers at Mobulous build the most robust, responsive, beyond expectation website that offers an accelerated client engagement.
One of the clients has expressed their gratitude for web development services by the company.

Considering these facts, GoodFirms will soon facilitate Mobulous among the top web development companies in USA.
3. Web Design Services:
Since its inception, excellent technology skills have gained Mobulous both name and fame as the leading web design company.
The web design experts at Mobulous understand the importance of the first impression of their clients and therefore work hard to deliver the clients web design that precisely displays their idea behind the business.
The web designs offered by the experts at Mobulous are mobile-friendly too, which makes the optimization easy.
The web design experts also make sure that the web pages load quickly, and that is visibly appealing, which results in the growth of the client's business.
The company has a trusted name in the era because of the positive results offered their esteemed clients. One such review is shared below.

Such remarkable web design solutions have helped Mobulous grab a prominent position in the list of best web design companies in India at GoodFirms.
About GoodFirms
Washington, D.C. based GoodFirms is a maverick B2B research and reviews firm that aligns its efforts in finding the top mobile app development and web development & design companies delivering unparalleled services to its clients. GoodFirms' extensive research process ranks the companies, boosts their online reputation and helps service seekers pick the right technology partner that meets their business needs.
About the Author
Anna Stark is presently working as a Content Writer with GoodFirms – Washington D.C. based B2B Research Company, which bridges the gap between service seekers and service providers. Anna's current role lingers in her to shape every company's performance and key attributes into words. She firmly believes in the magic of words and equips new strategies that work, always in with ideas, something new to carve, and something original to decorate the firm's identity.