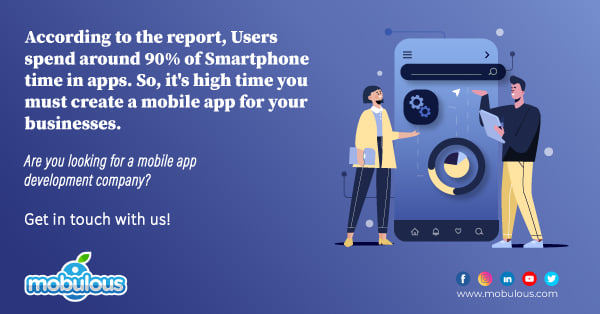 Today, the hospitality industry has become so competitive due to the latest trend of business trips and vacations. To catch the prospective guests' attention, and provide them complete services to enhance their comfort level, most of the hotels are developing mobile applications to target modern-day travelers using smartphones. 
By developing mobile applications, they can not only give rich experience to the potential guests, but they also make the booking process seamless and stress-free on the go. These applications offer great benefits for all – hoteliers and travelers. For instance, if you own a hotel, then you can increase hotel occupancy with their help. On the other hand, the prospective guests can book their stay at an affordable budget. But when developing a hotel mobile app, everybody should include the following features: –
Room reservation facility

Information Related to Nearby Attractions

Express Checkout

Hotel Information

Feedback Form
These are exquisite features that should have in your mobile application. No matter, how well your services are, it's very important to keep your customers satisfied. So, if you have a short feedback form in your mobile application, then you can encourage your guests to leave feedback. And, this will help you improve your services.
Mobile Technology Trends in the Hospitality Industry 
Today, the mobile applications are designing by leveraging advanced technologies, including, AI-powered chatbots, big data and virtual assistant, Internet of Things, Block Chain technology, AR and VR, and more.  These technologies help to deliver exceptional booking experience to customers.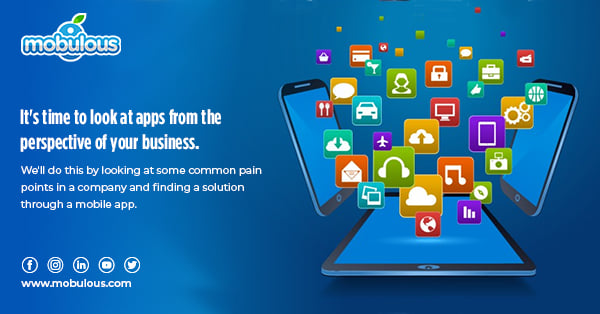 Features of Mobile Apps for Hotel Industry
Encouraging Self-service

Mobile-friendly Websites and Apps

Live and Up-to-date Information Sharing

Better Trend Predictions Based on Customer Behavior

Maintaining Long-term Relationships and Connecting with Customers

Leveraging the Loyalty Program Feature

Encouraging Self-service
How Mobile Application Helps Hospitality Industry To Grow
Provide an entire customer experience

It create the bridge between the user and the hotel 

Breed customer loyalty, which lead to referral and reviews on the portal that leads to growth

Live and Up-to-date Information Sharing

Better Trend Predictions Based on Customer Behavior

Maintain Long-term Relationships and Connecting with Customers

Encouraging Self-service
So, if you're planning for start a business and want enhance its online visibility, and then rely on top android app Development Company. Mobulous is one of the renowned mobile application designed company, specialize in offering end-to-end digital transformation offerings, including –
Website Design

iOS App Development

Android mobile application design 

iPad Application Development

Cross-Platform Mobile Application

Web application Development
The Process to Develop Mobile Application
 Requirement Analysis & Proposal
Understand your business needs and desires

Devising a strategic plan

Identifying the right solution
2 UX/UI Design and Prototyping
Visualizing the prototype

Creating the wireframe

Designing the app
3 Developments
Coding the software

Following rigorous quality assurance standards

Teaming your constant feedback
4 Testing
Testing the software

100% bugs free

Get approval from the client
5 Deployments and Maintenance
Application handover

Launching the app to the marketplace

App store submissions
6 Supports and Maintenance
Troubleshooting

24/7 support and maintenance

Managed services