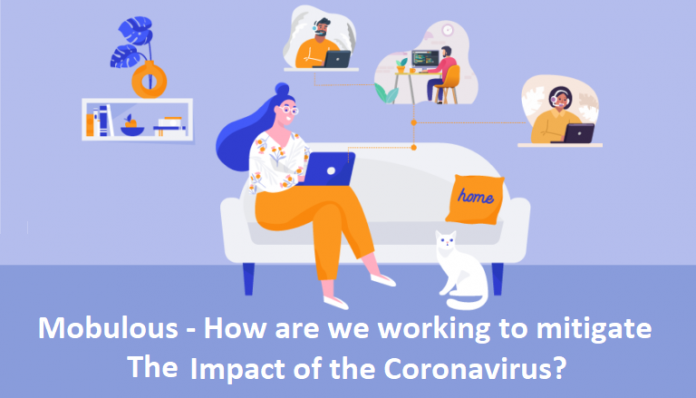 The deadly Coronavirus has affected every country in the world. On the one hand, there are countries like the USA, Spain, and the UK where the spread of the virus is rapid and humongous. On the other, some countries are slowly and steadily recovering from it. No matter what the case, this pandemic virus has undoubtedly brought the world on a standstill position.
Everyone is getting affected by the Coronavirus. Industries have come to a halt, manufacturing has stopped, people are locked in their homes, restaurants have been shut down, and the economy has shattered. There is so much happening in the world right now. And, when the world is on its knees, our company has tried to stand tall. We are giving 100% to offer the same quality of services to our esteemed clients. And, we are working hard together that this virus doesn't risk any of our projects. Our clients are the biggest priority now and then. Even when the time is tight, clients can hundred percent rely on us. We are working hard in these tough times to maintain an honest and truthful relationship with our clients.
Mobulous – How to react to the ongoing situation?
3 Measures that we have already taken as a leading app development company and hope that it may provide ideas to help you think about how to run company amidst Coronavirus –
* Review each day Productivity
* Giving employees the flexibility of work from home option.
* Communicating transparently with the esteemed clients.
Clients and Employees are the priority
Although clients are at our highest priority, we are not letting our employees down. We are making sure that our employees are safe and sound. They are working hard amidst the COVID-19 pandemic, which is the reason the client-company relationship has been transparent and trusted in these times. Our employees are working from remote locations. As the company has initiated the "Work From Home" program for all the employees, we have not seen a single coronavirus case in our company.
Continuous Communication
Since the COVID-19 has spread, our company has been following work from the home regime. All the meetings are held online, and employees are staying in touch with clients on calls. We are handling clients immensely well and trying to keep in touch with them continuously to tackle any problems. Any queries and concerns are handled pretty well by our team members. Our new business plan amidst the pandemic virus has been clearly stated to the clients like future development and delivery processes.
FAQ:
If you are having any concerns or queries regarding our business plan amidst COVID-19, you can visit the FAQ. We have created a quick FAQ that will help clients or any other person understanding the current scenario.
1. Does COVID-19 affect my project?
We have been open to Work From Home policy for a long time now. So, our employees are experienced when it comes to working from remote locations. The only concern can be the network condition, though. Thus, clients don't have to worry as our team will go full throttle in this lockdown to reach milestone plans of clients.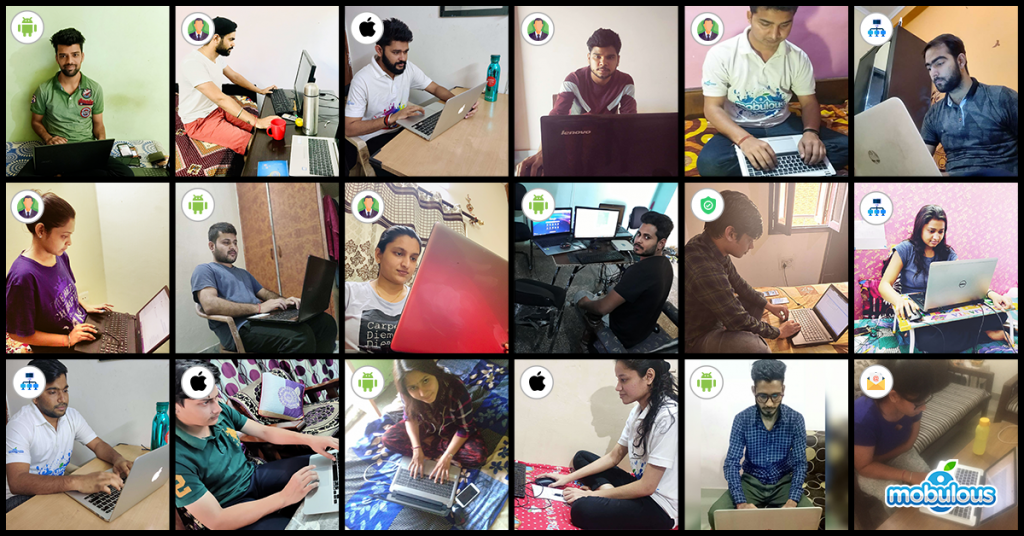 2. If any employee comes in contact with the virus, will our project get affected?
Since every team member and employee is working from home, we ensure that everyone is safe and sound. They are following the government's health guidelines. That's why we have zero coronavirus cases in our company until now. So, clients should not panic and can trust us fully.
3. Is the company following a new pandemic plan?
We have not developed any full-fledged pandemic plan. Since our employees are working remotely and following the government's safety guidelines, we are working as per the planned schedule and trying to reach every client's milestone.
Contact Us for the Next Project:
Office in India:
Mobulous Technologies Pvt Ltd.
Ground Floor, H-146/147, Sector 63,
Noida, UP-India PIN:- 201301
Office in USA:
Mobulous Inc.
2035 Sunset Lake Road,
Suite B-2, Newark, New Castle,
Delaware 19702, USA
sales@mobulous.com
+1(302) 451-9403