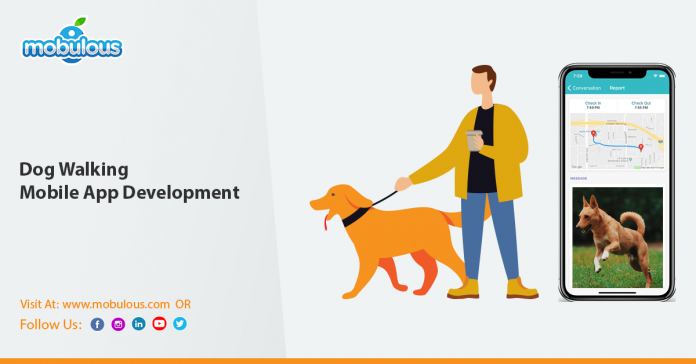 Dog shared a unique relationship with humans and referred to as their most faithful and best friends. If we compare any domesticated animals with the dog, then we can easily see that dogs are more superior and useful to us. According to the American Society for the prevention of cruelty to animals (ASPCA), more than seventy-eight million dogs are treated as pets in the United States.
Now you might be wondering why the bond between dogs and humans are so incredible. So, for this, let's see some importance of dogs in the life of humans:
1. Dogs can help you to change your mood and make you calm and relaxing.
2. Studies show that dogs may help to reduce the risk of cardiovascular disease.
3. Dogs make excellent service and alert animals.
4. They make excellent watchdogs.
Humans can recover from their illness more quickly if they stay with dogs
As you all are aware of the fact that dogs need proper care. So, what if you have to go out for some days and leave your dog at home? You need someone to take care of them properly. For that, dog walking app is a necessity of the dog owner. A dog walking app is an app that helps to find the dog walkers whenever need.
Let's see the features that a dog walking app must-have
* GPS tracking
Live GPS tracking is an important feature that helps the owners of dogs to track their dogs while they are walking. This feature is an excellent solution for daytime worries of their owners. You can also add an instant image of a dog's live walk feature to your app to make your app higher.
* Review/ Rating
There must be a review/rating option so that users can check the review of the app and also can give their feedback about the service. This user must be able to link their social media accounts and post the review about the service. This also helps the other pet owners for their booking as they can check the reviews.
* Social Media Sign-in
The sign-in process must be smooth and secure so that users don't have to spend much time. The dog owners can enter their details and able to register using their e-mail ids.
* In-app payment
There must be numerous payment options such as credit card, debit card, PayPal, wallet payments, and bank wire so that users can pay through any option according to their preference. This facility provides an excellent level of convenience to both pet owners and pet sitters.
* In-app message
In-app message feature allows pet owners to chat with the pet sitter so, that owner can trust him. They can ask any questions and concerns about the service before booking the service with pet sitters.
* Find a dog walker
The users must be able to find the dog around them and can book the service when they need it. With this integrated feature in an app, the users can search for a nearby service provider with the best price, reviews, and ratings.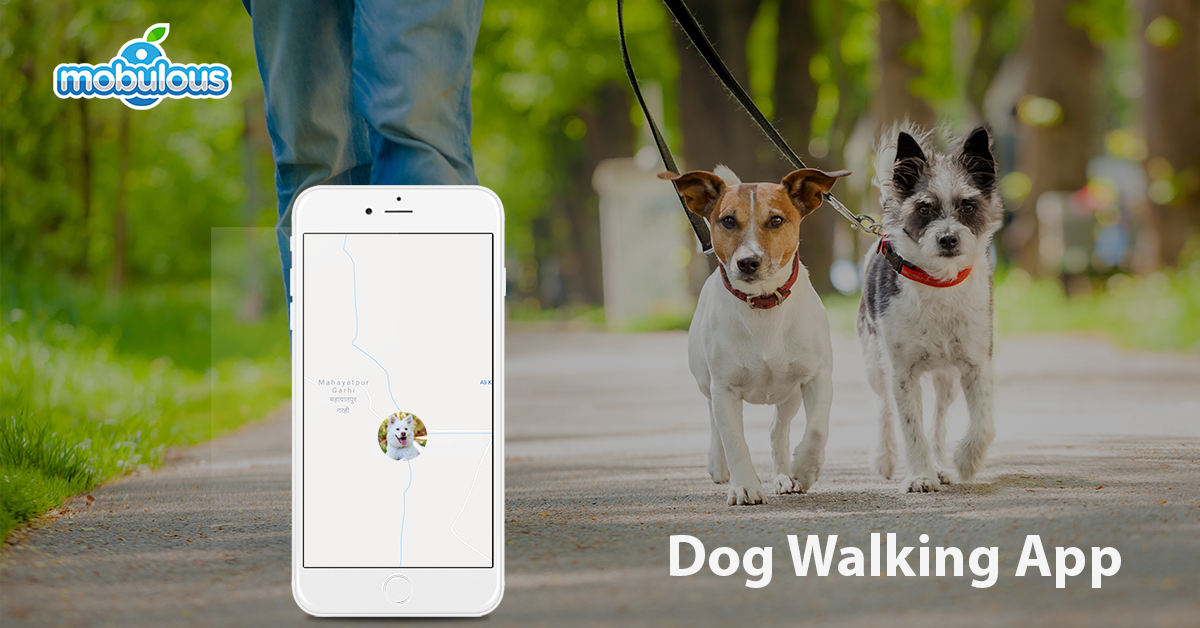 Some popular apps for finding dog walkers
* Rover.com: Rover is the no. 1 app for a dog walker and pet sitter that is available in both Android and iOS devices. The app allows the pet owners to find the trusted neighbor and can quickly get in touch with them. It is created by the Dog People TM, and through the app, you can easily book and pay for services. The price of walker/sitter may vary, and it depends on the reviews of each candidate.
* Wag: Another fantastic app for pet services, Wag is also one of the best apps for dogs that is available in both the Android and iOS platform. It offers the people seeking for dog walking/sitter jobs and boarding facility in your area. With the inbuilt app notification feature, you can track your dog's walk once your dog is picked up by the man.
Conclusion
As an entrepreneur, if you also want to build an on-demand dog walking app for Android and iOS platform, then you can contact Mobulous, a top mobile app development company that has in-depth knowledge in developing an on-mobile app platform for your company and startups. We will feel happy if you choose us to help you!
See Also:
Services Provided by Mobulous to satisfy entrepreneurs, enterprises, & startups needs
Why should you invest in Restaurant App Development?