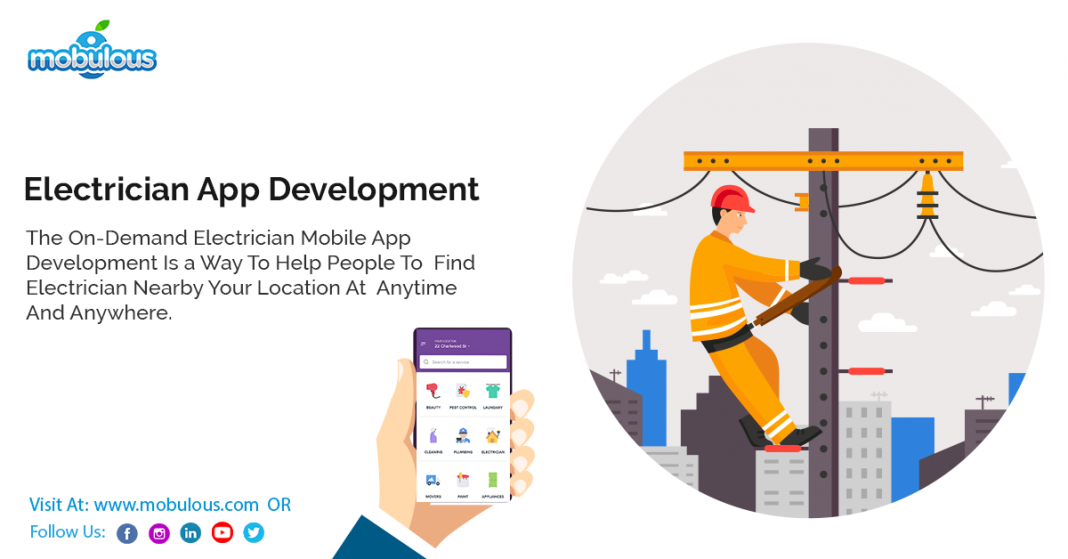 Nowadays, electricity is as important as basic things to survive on earth. So, electricians are also essential for the home/office electrical repairs because we can't imagine our life without electricity around us.
Due to the fluctuating power supply and electrical surges, it causes flickering lights, misfire, etc. As you all are aware of the fact that electricity is not something that you can play with or do the service all alone. At that time, we need a professional electrician to make the things in a proper working condition again.
But sometimes, we have faced so many problems while searching for an electrician. So, the on-demand electrician mobile app development is a way to help people to find electrician nearby your location at any time and anywhere. There are numerous reasons for which we need an electrician. Whether it's for the service like repairing electric equipment such as TV, washing machine, air conditioner, and refrigerator, etc. or maintaining various fuses.
Let's know more about on-demand electrician mobile app.
Essential features of an electrician on-demand mobile app
* Arrival time
After you select an electrician and confirm him, the app will provide you the estimated arrival time that means you can see the expected arrival time of your selected electrician that how long it takes for him to arrive at your place.
* Preference
This app helps the users to choose the electrician according to his/her needs and preference. There are multiple no. of electrician available, and from that, you need to choose the one.
* Feedback Option
It is essential to integrate this feature in your electrician mobile app so that customers can give their valuable feedback to the service they get. It also helps you to see your lacking point, and you can also improve your service to make the app friendlier.
* Push notification
Push notification is essential for both customers and electrician so that they can notify about essential information related to their work.
* Multiple and Secure Payment options
To make your electrician app famous, it is also essential to provide various payment methods such as Credit and Debit Card, Internet banking, COD. So, customers can choose the method to pay according to their wants. All the payment methods provided should be reliable and safe.
How does electrician on-demand mobile app works?
* Search
Customers are allowed to search the electrician around them to fix their problem related to electrical appliances. They need to register on the electrician on-demand mobile app with a simple sign-in process.
* Browse and Book
Customers are allowed to browse and book the service according to their choice. They can check the reviews and ratings of the particular electrician and then select according to their preference.
* Chat with the electrician
Users can directly connect with their electrician after the booking process. They can talk to them about time or the problem of their electrical appliance.
* Wait for the electrician
After all these processes, users can sit and relax. The electrician will come according to the preference of users and fix the problem of appliances.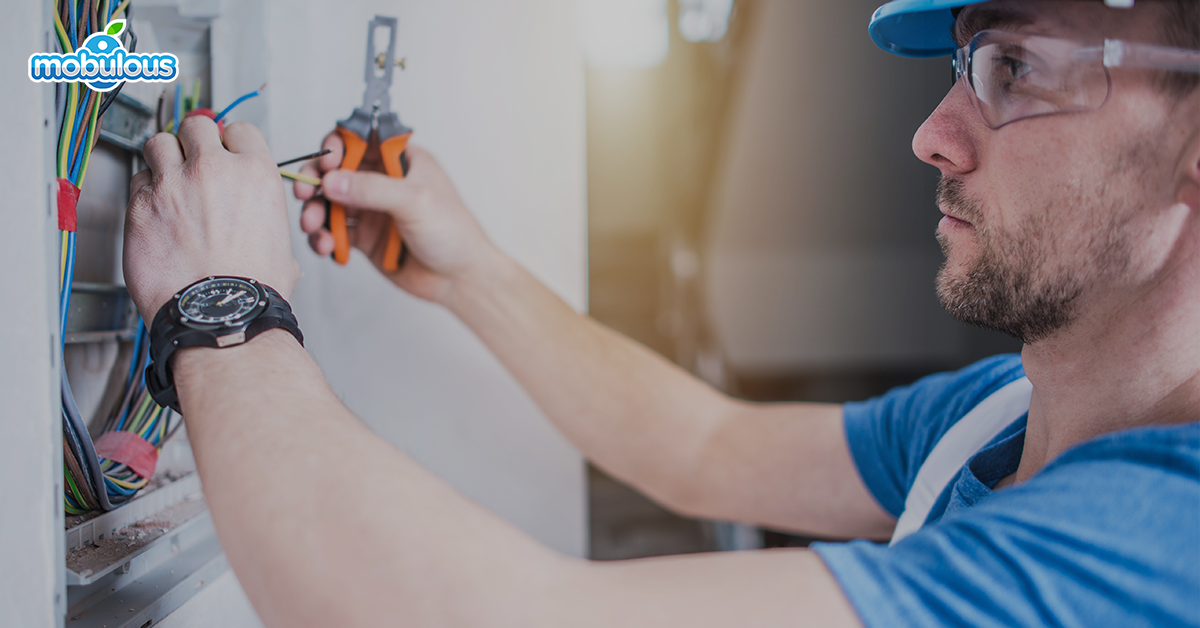 How much does it cost to develop an on-demand electrician mobile app?
To create an on-demand electrician mobile app is not an easy task. It required lots of time and efforts. The cost of these apps depends on the various features and functions of the app. For example the charge may vary according to the payment of UI/UX designers, quality assurance and testing team or also the physical location of the developers as well.
Now you can see, the US-based developing firms cost around $40-$250 per hour while Western Europe and Eastern Europe charge $50-$170 and $20-$150 per hours respectively. In India, the firms require around $20-$120 per hours.
Conclusion
In the busy scheduled life, it's not possible to search a professional electrician. It required lots of time and efforts. So, there is a unique need for on-demand electrician mobile app to handle the daily chores related to the electrical appliances. These apps help you to find an efficient electrician who could repair the electrical appliances on time and save you valuable time and money. If you also want to develop an on-demand electrician app for your startup and business, then keep in touch with us. We are the top mobile app development with the working experience of more than six years. We feel glad to serve you!
See Also:
Services Provided by Mobulous to satisfy entrepreneurs, enterprises, & startups needs
Why should you invest in Restaurant App Development?