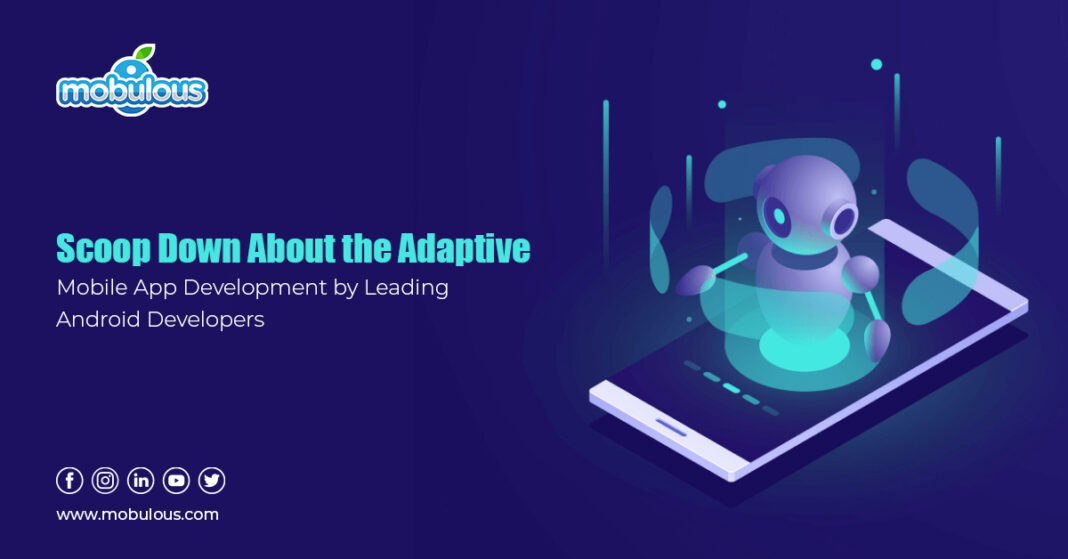 Nowadays, emerging technologies have led to the development of adaptive mobile applications running on different android and iOS devices. The mobile apps are featured with unique sensors feeding digital brains and collecting all of the tidbits about everything we do.     
Amyriad of mobile apps is available which fulfils our needs simply making our daily lives lenient built by the best mobile app developers of the prime app development companies. Enhancement in tech has ushered towards a rich and interactive experience on mobile apps which has created new standards with creative functionality.
Reviewing the Users Demands 
With the challenging era of digital apps, app developers are always updated with every bit of new information about technology. The developers use different software development kits (SDKs) and various development toolchains for developing mobile apps for android. They always give priority to create mobile apps with every accessible, easy-to-use interface, expressive and flexible design features etc for the users.
Keeping in view several factors required for the app development there are several approaches adopted by the app developers for building mobile apps which include: – 
Hybrid Mobile Application 
Cross- Platform Mobile Application etc.
They Add Latest Features to Make Apps Interesting 
The Android app development companies have the best mobile app developers who strive hard always to create mobile apps with every latest information, designs, etc. Some of the features which they keep in mind while developing mobile apps are: – 
Eloquent and Elastic UI –

They focus on the native end-user experience. The layered architecture allows full customization which results in creative and interactive designs.

Programming Languages –

Generally android mobile app developers use Java Script and Flutter language but iOS app developers use objective – C. Their choice of languages is purely based on how they create app with easy accessibility for the users.
Mobile App Development Chain 
So, basically the lifecycle of mobile app development is interlinked with two core components which are: –
1) Front- end that remains on the mobile device and 
2) Back- end which endorses the front – end.
The top app development companies having best mobile app developers work on these components of mobile app development to make their apps user friendly with updated features.
The front – end applications increasingly depend on and integrated with back- end service which delivers data to be consumed through the mobile front-end. The developers use cloud back-end mostly so that they can focus on adding more features and functionality in their apps without worrying about scalability, security, and reliability.
User- friendly App Designed by Developers 
The individual services available in mobile application which makes it user-friendly are: – 
Fundamental: – 1) User Sign- in and Sign- out management 2) Push notification 3) Analytical and User engagement 

Data services – 1) Cloud storage 2) Real time and offline data 

Machine learning 

Effusive and beautiful templates/ widgets.
Wrapping- up
The leading android mobile app development companies like "Mobulous" come with the team of best mobile app developers who provide seamless, error- free and decent quality service in the field of app development.
Read Also:
Flutter vs React Native: Who will Bring Revolution in 2021? Secret Revealed!
How Wearable Technology Influence the Future of Mobile Applications?
Snap Picture – A Perfect App For Photo Sharing And Creating Photo Book
How Mobile App Development Process works? A step by step guide 2021
How Mobile Apps Can Bring Tons of Customers to Your Business? | 2021 -2025
Top Advantages of Android App Development for High Return Investment in Business 2021
Access Our UI Case Studies: https://www.behance.net/mobulous
Get in Touch with our Sales Team: sales@mobulous.com