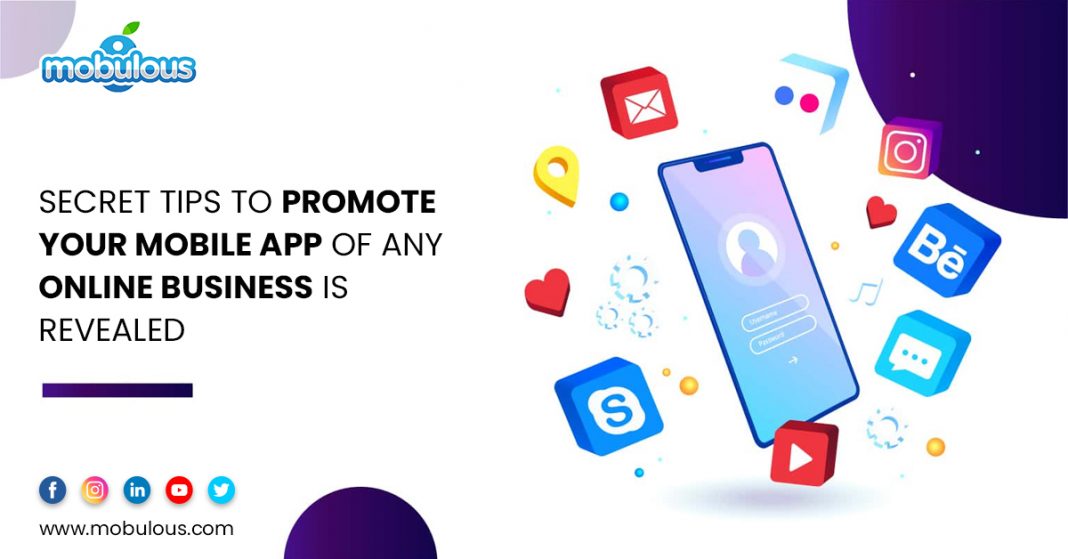 Are you eager to know about the top ways to promote your mobile app for your online business? Well needless to say, promoting apps is so crucial to stay in the long run. There is excellent competition in the app store. If we believe the report, Currently, there are 2.1 million users in the play store while 1.8 million in the app store. Now, you can imagine the competition by yourself.
If you want to promote your app, you need to follow the different strategies that we will discuss in this article.
Top Secret Tips that you must follow to promote your mobile apps for your online business:
• App Store Optimization (ASO)
More than 2 million apps are available in the app store, so getting users' attention to your app is quite tricky. The first thing you need to do is focus on App Store Optimization (ASO) to level up your mobile app.
According to the report, more than 70% of app discovery and installs happen when searching on the Google Store or App Store. If you want a higher ranking of your app, your app must search on the app store. Some of the top factors you must focus on while creating a mobile app:
# Use relevant keywords
# The keywords must be in titles & descriptions
# Elements of App Optimization include the app's name, company's name, price, image, etc.
Mobile App Branding mobile app:
# Who will use your app?
# What is the benefit or service of your app?
• The next strategy after ASO is mobile app branding. Branding is considered a set of marketing and psychological techniques and steps to promote a product or service. Here are some following questions that you need to answer before branding your
# Why will users install your app?
Some of the top essential factors that can help you in your app branding include attractive app icons, captions, demo videos, and many more.
• Giveaway Campaign
Campaign or teaser is another robust strategy that can help to promote your mobile app. The teaser is a short video that attracts the attention of your target users. This teaser can create great hype about your products or service among users. You don't even need to include a ton of details about your app.
Ensure to provide the link on the microsite to attract a larger number of users to your app.
• Feedback on App
The next strategy is to provide users a system that allows ratings, reviews, and the total number of app installs. This will enhance the popularity of your app and draw the attention of your users.
Positive reviews significantly impact the downloads of your app. According to the report, more than 70% of users check reviews of other users before downloading any app. If your app has positive reviews, there are high chances that potential users will download your app
• Microsite for App
In the digital era, microsites play a crucial role in promoting mobile apps for your online business. Microsite refers to a two-to-three-page website that includes all the essential information about your app.
A microsite allows users to know about your app's features and tools. To attract new users to your app through the microsite, you need to include a catchy tagline. A catchy tagline helps you to inform your users about the service of your app.
• Reach Out to Influencer
Another best strategy to promote your app is to reach out to influencers. An influencer can impact your target user's mind so quickly. They have the potential to influence the buying and engagement decisions of your users.
You can connect to the influencer for outstanding promotion of your app. They will review your app and write about it on their websites and blogs. This strategy will be helpful at the initial level to get more users to your app.
Final words:
We hope the above mentioned top six strategies will surely help you promote mobile apps for your online business. The best thing about our tips is that they will help you promote your mobile app without investing huge money. If you are about to launch your app to the app store, ensure to select the fantastic and best marketing campaign. The better you focus on creating a suitable strategy for your app's promotion, the better your results.
For more information regarding the top strategy for mobile app promotion or mobile app development, you can contact Mobulous. We are the top leading mobile app development company known to create the best Android and iOS apps all across the globe.