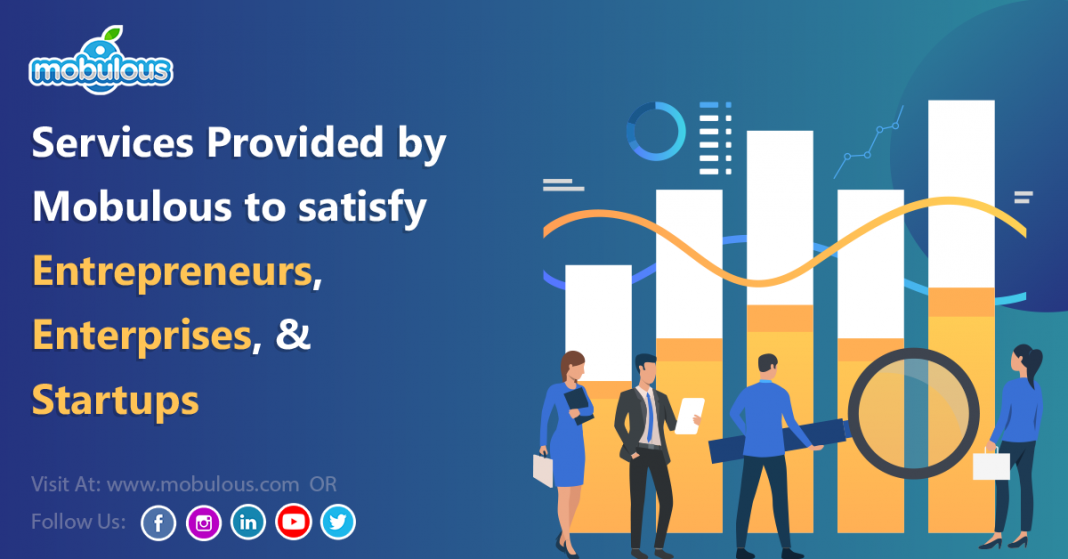 We are living in the era of smartphones and advanced technologies, including Artificial Intelligence and Machine learning. Thus, every business is moving ahead to embrace advanced technologies to enhance their business potential.
We all know that smartphone user is increasing in every second. According to a survey, it was concluded that two-thirds of the world's population is using smartphones. That's the reason why entrepreneurs are moving quickly and developing an app for their business. Now, it's become a necessity for every business owner to stay up-to-date in these competitive days.
If you don't have an Android or iOS application based on your business/enterprises, then I must say you are out in this competitive market. Mobile phone applications become an essential part of any business organization to provide customer satisfaction and for ensuring profitability, growth, and success.
Mobulous, a way to make your business successful
Mobulous is one of the fastest-growing mobile app development companies in India and has years of experience and professional & expertise in developing game-changing consumer mobile applications for various industries including restaurant, traveling, & healthcare applications, etc. We have developed varieties of applications serving the high-quality mobile application with the efforts of dedicated app developers. and satisfy more than 400 customers by converting their unique ideas into apps.
Services provided by Mobulous
We offer solutions for various platforms including ANDROID, iOS and much more. Here are some of the services offered by Mobulous-
Source code security.
Meticulous mobile app testing.
Assurity in quality
Cross-platform app development.
Technical assistance in App marketing.
Excellent app designs
Industry-best practices.
Game development services
E-commerce solution
Web design solutions
Marketing & Branding
Website development
Offer 100% Customer Satisfaction
Mobulous has successfully completed 250+ projects with 100% client satisfaction, as a result. Reason to hire Mobulous for your company or business:-
* 100% secured app data
* Features as per customers need
* Get 100% Core Customer Satisfaction Result
* Avail 100% Cost-Conscious Service
* High-Quality Apps with an affordable price
* Dedicated team to complete the target
* More than 6 years of experience with excellent knowledge
* Deliver competitive solution as per the trend
* Use Advanced technologies with up-to-date technological trends.
* Great UI/UX designs
* 24/7 live support system
Get your project done by our expertise team
We believe in bringing the smile on our customer's face and for that, we work hard and put our 100% efforts to satisfy their needs. We are here to complete years of relationship with you. If have any idea, you can share with us and we developed your dream app in reality. We offer cutting-edge services according to your budget and that's the best thing about Mobulous.
Let's look at what our happy customer's think about us
Lakshay Tyagi
Operations – ExxonMobil
Our Project was quite complex as it involved all the three platforms-Android, iOS, Web and set of dashboards. Very Creative and Professional Team. Highly recommended for your Web| Mobile App Project. Will work with them for future updates.
Derryn Balogh
End-User Support Specialist – Hydro Tasmania
They were quite competitive with price and sounded eager to please us with their work. Would love to hire them again for my next mobile app development project.
See Also:
Reasons why an e-scooter mobile app development are in trend?
Why should you invest in Restaurant App Development?