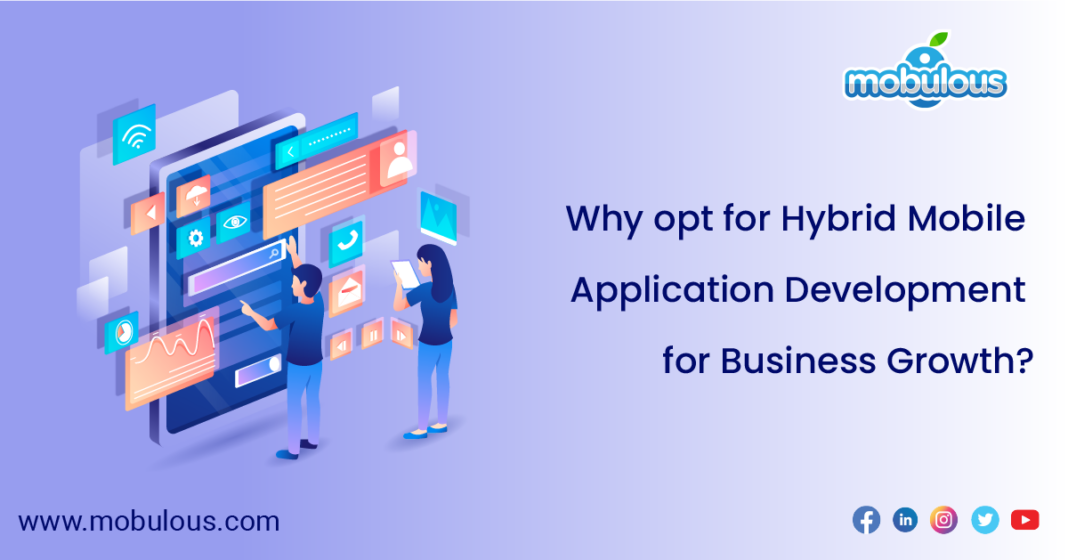 Off lately, smartphones have become quite popular in a short span of time. With smartphones, you can perform a number of tasks which includes watching movies, sending emails and social networking, and a number of other things as well.
So, if you are coming up with a mobile application, it is important that you choose a good mobile app development company. Thus, a number of factors are involved if you are looking to build a mobile application i.e. target audience, budget, action plan, etc.
Thus, a hybrid mobile application can be one of the best choices for you if you are looking to take your business to the next level.
Hybrid apps are basically a combination of web and native applications. Moreover, they are developed using a number of apps which includes HTML, Web Technologies, and JavaScript to name a few.
When it comes to working, hybrid apps have become one of the best choices among the developers. In this, the code has to be written just once and it can be run on various platforms.
So, here are some of the ways through which Hybrid Mobile Application Development can be used for business growth. Let us have a look:-
Hassle-free and Cost-effective development
If you opt for a hybrid app, then you won't have to spend any extra money while launching various mobile application versions. Thus, it uses a single codebase for various stages. Hence, it helps to save a lot of cost for medium as well as small-sized organizations.
Target Audience is attracted
One of the good aspects of the hybrid application is that it has knowledge about the internal aspects of OS. Hence, application designers make use of a number of innovative plans such that the target audience can be attracted.
Best-in-class performance
With hybrid app development, you can expect top-notch performance and speed. Hence, they are a lot more versatile and quicker as compared to other options which are available for app development.
Final Verdict
If you are looking out for business growth, then Hybrid Mobile Application can be one of the best choices for you.
But it is important that you hire a good hybrid app development company for getting the job done. In this way, you can easily reach out to your target audience and meet the requirement of your business.
Mobulous Technologies can be one of the best organizations that you can ideally hire. The reason is that can assist you in saving a lot of your cost and the app developed would be compatible with a number of platforms.
So, connect with us to learn about how we develop a hybrid mobile application
Visit Mobulous for Mobile App Development Services
Mail
: sales@mobulous.com    Phone
: +91-9650100411