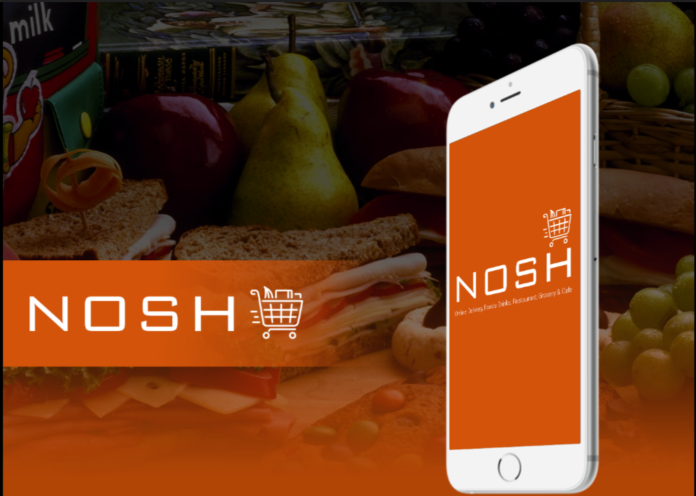 Another Incredible  Food Delivery App is LIVE. Revolution in Food, Grocery Delivery in UAE.
App for #UAE based Client. Designed and Developed by Top Mobile App Development Company in Mobulous
Easy food, drinks, and grocery delivery solution!
NOSH is a new food order and restaurant locator app that will offer the ultimate online food delivery experience to any users.
With few simple taps and in a few minutes, you will order ultra-delicious food near your location. "Food delivery near me" problems and search queries will be solved once and for all.
RESTAURANTS THAT DELIVER NEAR ME Not only that you can find restaurants to eat food near you, you can also find restaurants that deliver food. Once you find them you can directly order within the app.
Just choose what you want to eat, your city and area and the app will suggest relevant search results.
From Chinese food delivery to Mexican or Arab food meals, all types of restaurants are included in NOSH. ONLINE GROCERY DELIVERY NEAR ME
Tired of going all over the same process of buying groceries. We have a solution for that as well. Make use of our online grocery shopping options.
We are sure you will find what you need.
So not only restaurants, we can solve your problems for food delivery near me struggles because you can also order food groceries for your home.
THE ULTIMATE FOOD DELIVERY SERVICE Find the food or grocery you need from the comfort of your home.
How to Order.?
With a few simple taps, you can order food or grocery online with the NOSH app.
We worked hard to make it smooth, simple and extremely intuitive.
ONLINE OR CASH PAYMENTS When you order food online via the app you can pay directly with your credit or debit card or you can pay cash when you get the food or grocery. Pick whatever it suits you.
NOSH – ORDER FOOD FEATURES: – simple registration process – search food by keywords – find restaurants that do food delivery and order food online – find grocery stores and order grocery online – pay via a credit card or in the cash-free app!
Ultra-effective and functional food delivery app. Easy to use and intuitive. Free and a great option for anyone that frequently orders food online!
App Store: https://itunes.apple.com/us/app/nosh-nwsh/id1180058752?ls=1&mt=8
Google Play: https://play.google.com/store/apps/details?id=com.darfoods&hl=en
Case Study: https://www.behance.net/gallery/46195163/Nosh-Food-Delivery-App-UAE
Developed by Top App Developers #Mobulous.
Connect with us for your App Project: sales@mobulous.com