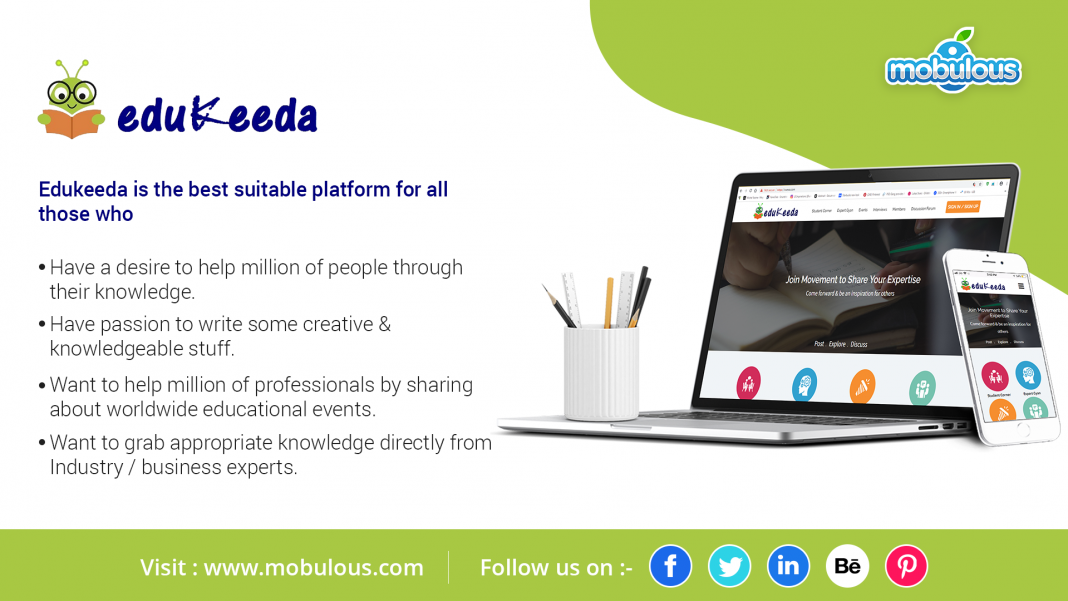 MOBULOUS's developed website EDUKEEDA is live. The job market is competitive, and graduates are under pressure to bring additional skills, education and experience if they want the best jobs with the most highly respected companies.
Companies need to find the right employee before they invest in a new hire. They want to know employees have put in the time to acquire the right mix of skills and expertise.
Schools also know how competitive and cutthroat the job market can be. Even as they're feeling pressure to graduate only the best and brightest students, they can only do so much. Preparing every student for every possible placement question or interview situation is impossible.
Aptitude tests, competitive exams, entrance tests, and online examinations are difficult, but the career placement tests for the best companies and multinational corporations (MNCs) are even more difficult. Students that hope to succeed in the modern job market need an edge. They need preparation beyond schooling and classes. That's where online resources such as EduKeeda, a crowdsourced online tool for career placement, comes into place.
Brief about the website
Edukeeda is the best suitable platform for all those who
Have a desire to help millions of people through their knowledge.
Have passion to write some creative & knowledgeable stuff.
Want to help millions of professionals by sharing about worldwide educational events.
Want to grab appropriate knowledge directly from Industry / business experts, having any kind of queries or suggestions for any social/Industrial/Business/Student issues.
Want to be a part of group consist of eminent professionals / Learners/ Achievers.
Key Features of the Product
1. Student corner- Stories/experiences
Success Story – The user can view the success stories posted. Users can comment on them. For any user to post their success story, person must sign up and then post.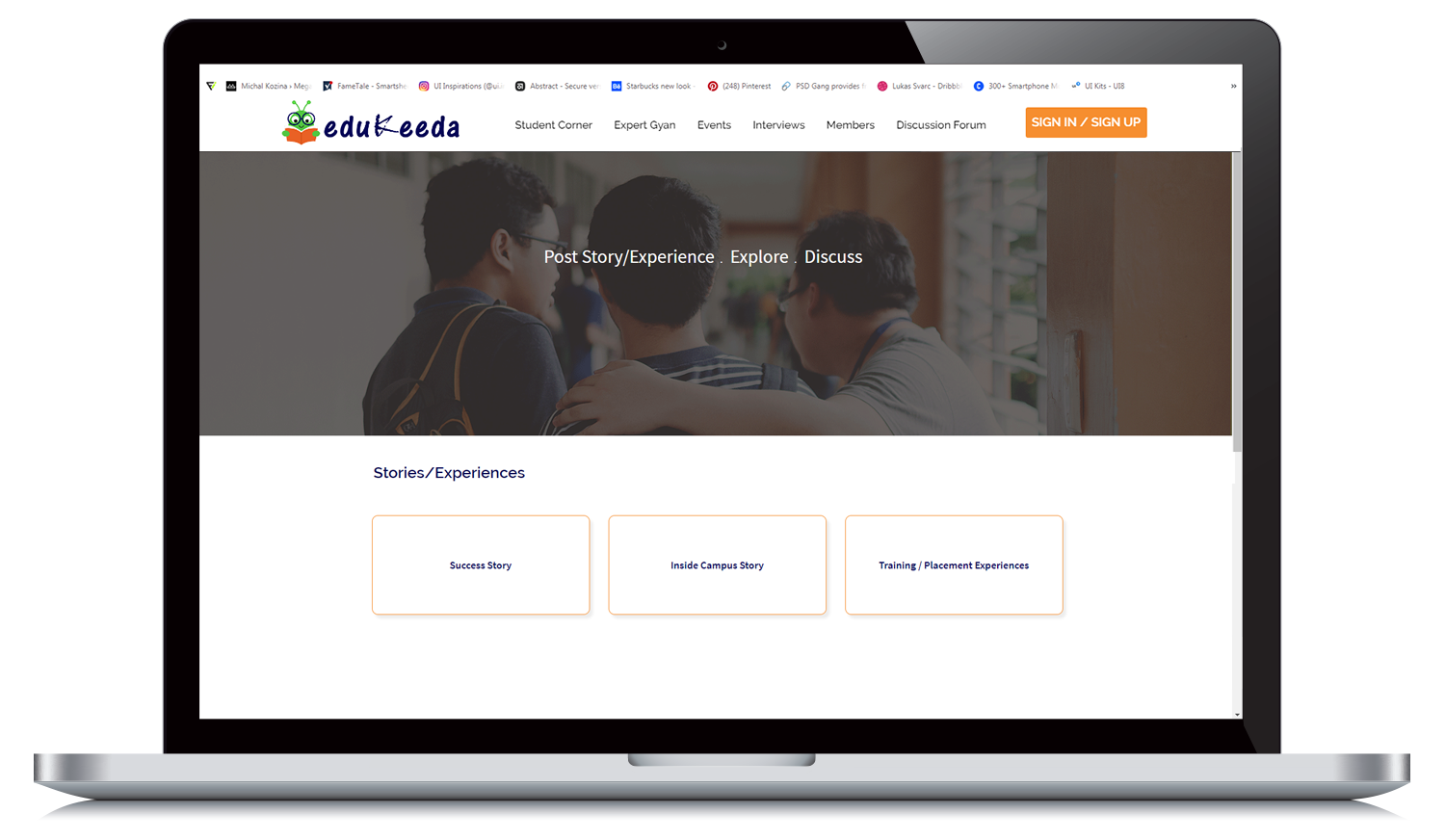 Inside Campus Story – User can view the Campus Listing, clicking on campus, user will be displayed details/article of related to campus.
Training/Placement experiences – User can view the training/Placement based articles and experiences here by clicking on training/placement experiences.
2. Expert Gyan – User can view articles and blogs based on different categories. User can view/select and comment on them.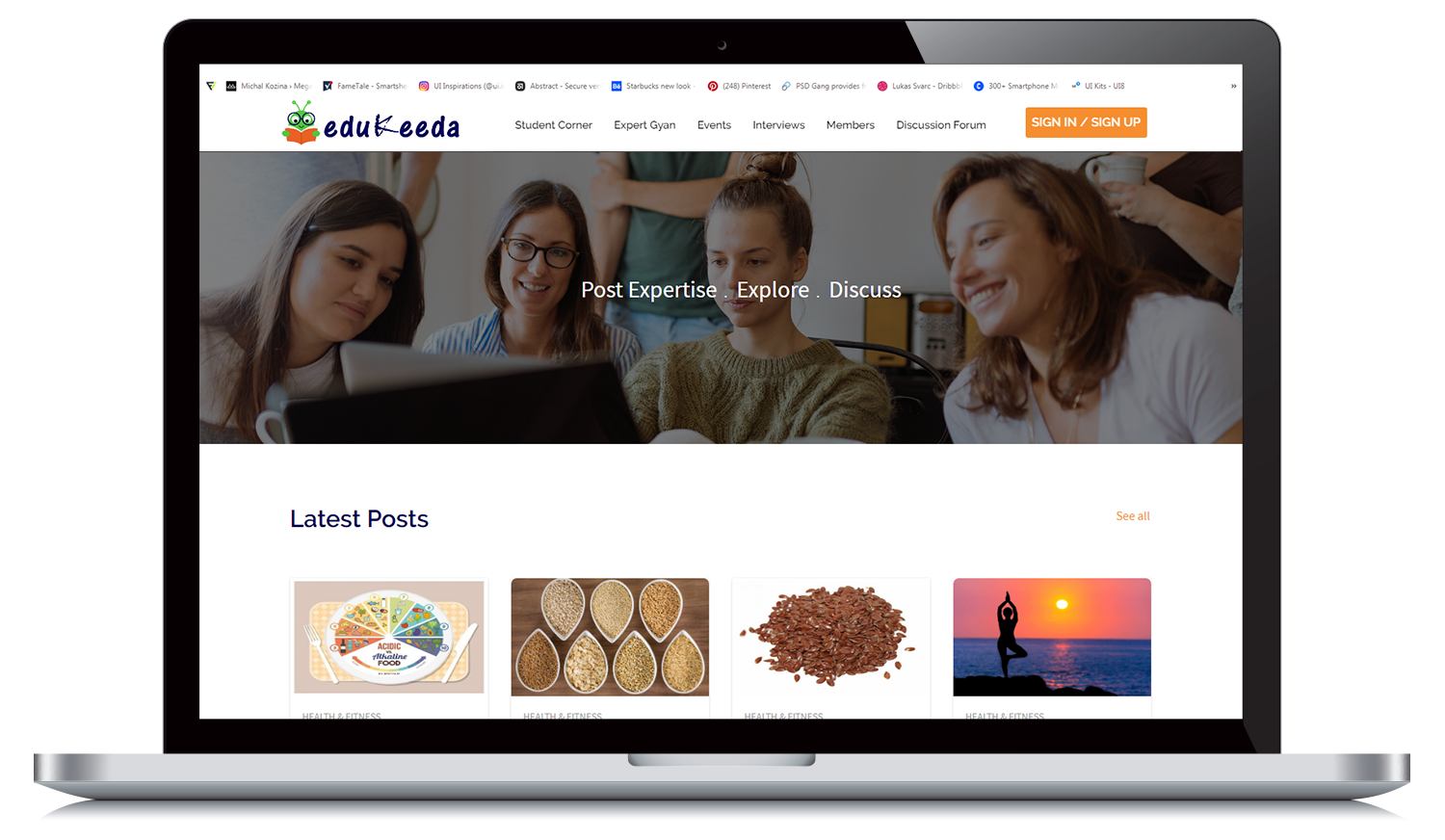 3. Events – User can view various events as latest events and view events by categories. User can view the detail of the event including organiser and venue details. Able to view number of people going and may be going. User will able to add comments as well.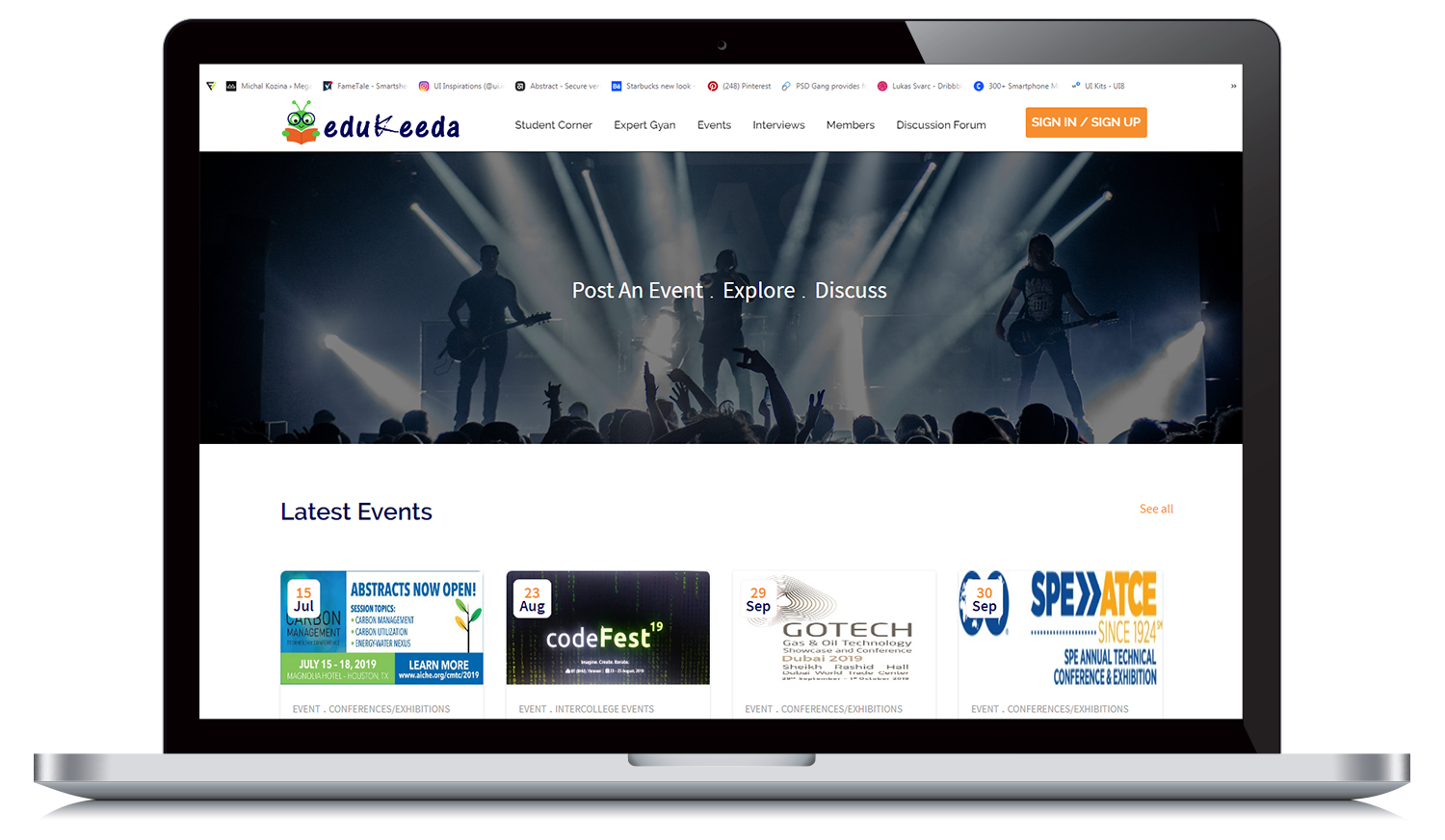 4. Interviews – User can view and post their interview experiences on the website. User can also view and comment on interview experiences.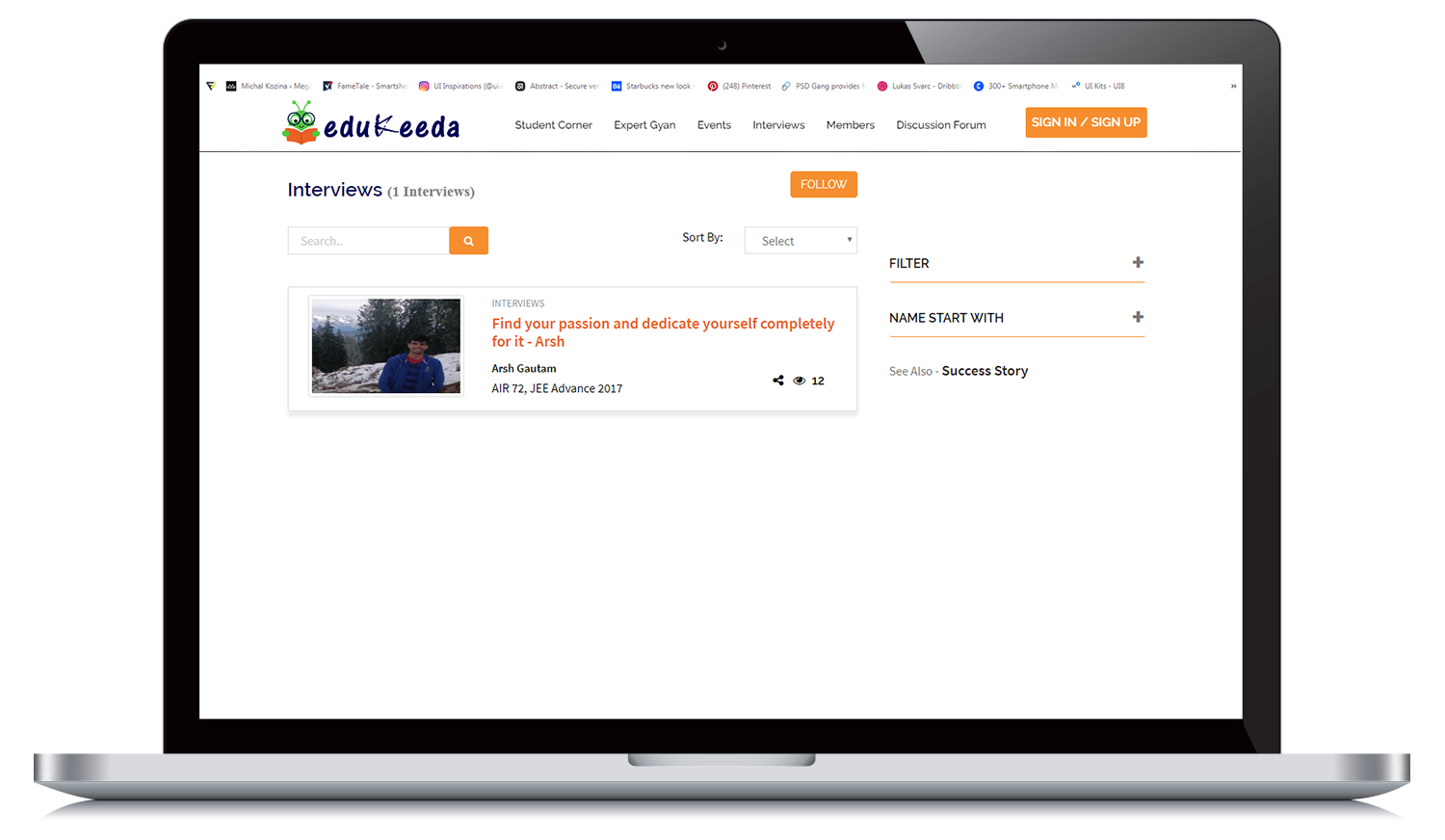 5. Discussion Forum – User will able to view and post topic or queries under discussion forum where all the users of the website will able to comment and share their opinions.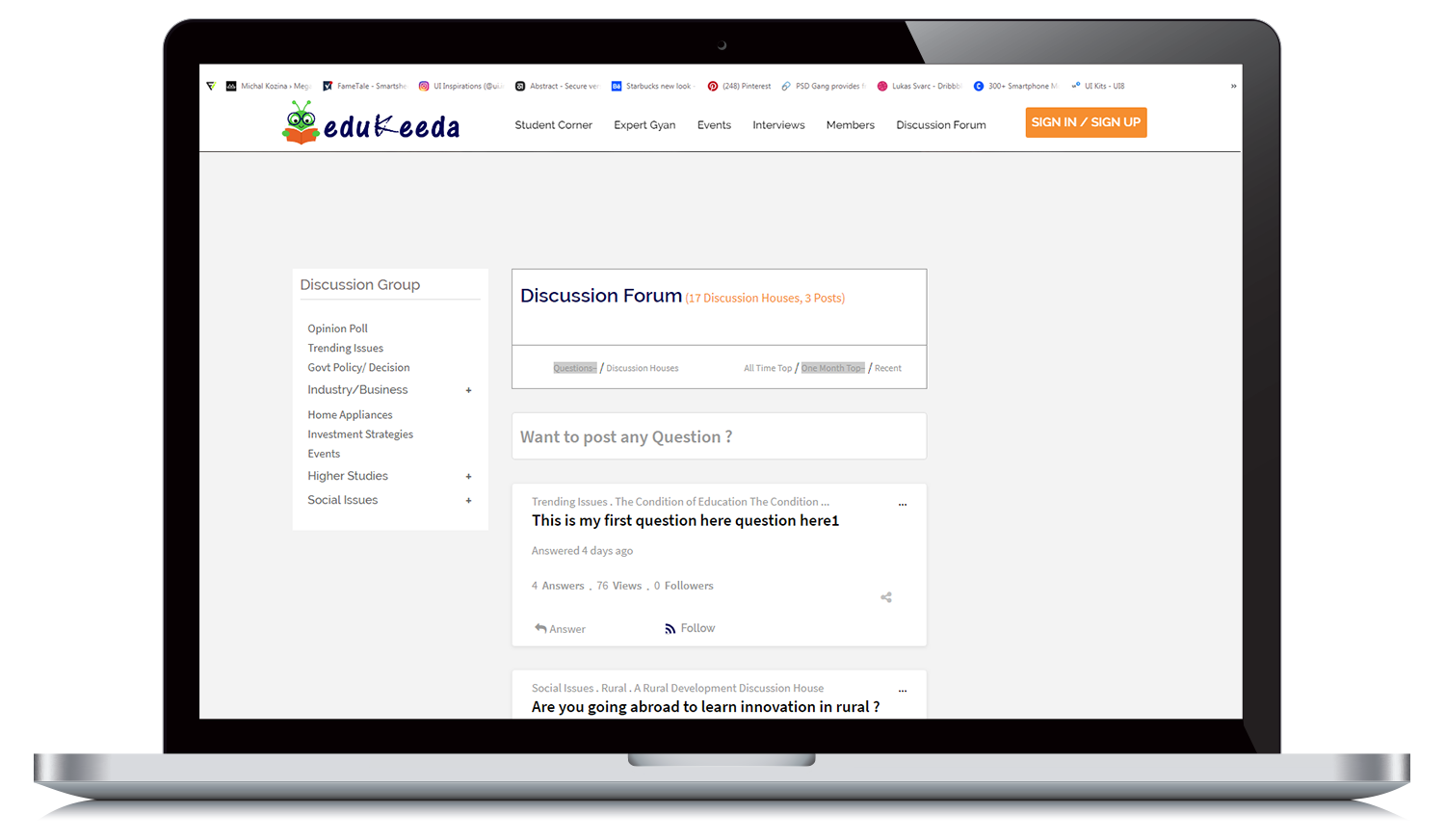 6. Online Test – User can give tests (weekly) uploaded by the admin. These tests will be MCQ. (The test will be time based.)
User will have Workspace to use. (this will be an empty text box to use while answering the questions.) After the submission of test, user will see the correct answers and the Result.
User can also Report the super admin in case of any query with the test or explanation of the answer. (User can post this after the submission of test)
See Also: website
Access Our All UI Case Study: Coming Soon
Get in touch with us: Top Mobile App Development Company Mobulous