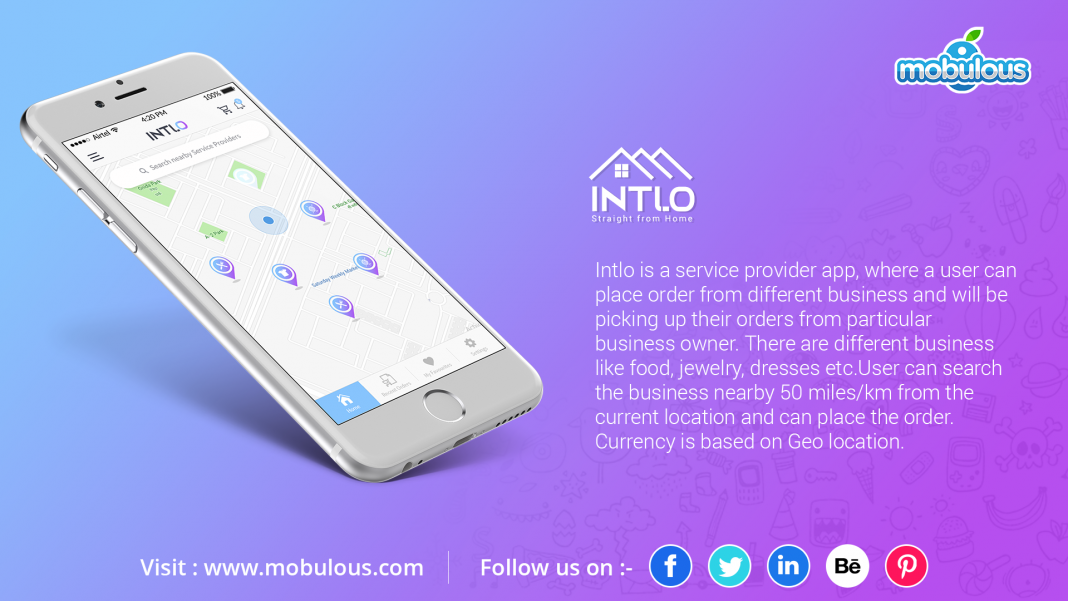 MOBULOUS's developed Intlo is live. The most straightforward and profitable way to do business is online. With your own ordering app and shop you can reach a lot more customers quickly and efficiently. Intlo is the app for you!
Brief about the Intlo App
Intlo is a service provider app, where a user can place order from different business and will be picking up their orders from business owner. there are different businesses like food, jewelry, dresses and more. Users can search the business nearby 50 miles/km from the current location and can place the order. Currency is based on Geo location. User also get reward points based on the orders and can reorder the orders. Users too have benefit of earning points while sharing the referral code of app.
Key Feature List for the Intlo App
Search:
It has offered both the Android and iOS users an escape from the hassle of downloading different food delivery apps and switching from one to another to satisfy their appetite. The tech giant has enabled the users to order food directly from the best food delivery service providers.
Geo Location:
Going through the vast list of options available is not what a user wants always, when it comes to a flawless app. They want a good and custom search. The Geo Location functionality makes this app more user-friendly. It enables a search of all nearby places. Not only this, based on the location your currency changes to the country you are in. You don't have to rush to google search and convert the price in your own currency. Intlo has made it easy for you!
Refer and Earn:
There are many benefits of this so-called "word-of-mouth" marketing, and done right, can be a great addition to your overall marketing strategy. Within referral marketing, there are a great many variations and models to select from. The Refer and Earn functionality incentivized to positively communicate about the app, generating organic buzz and attracting more downloads.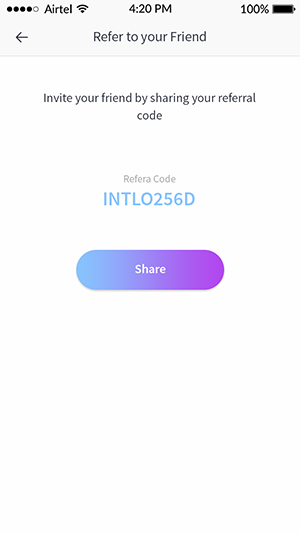 Placing Orders:
When you're ready to place your order, you'll see the address and the total price including tax and booking fee. You can easily place the order via secure payment gateway.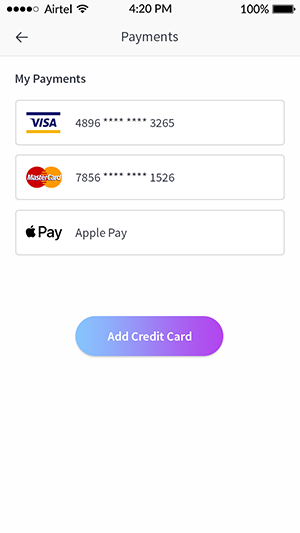 Reward System:
Choosing a unique reward that creates a memorable experience can be just as important as saving money for many guests. Tailoring the rewards will provide the best incentive for building customer loyalty.
We provide small rewards as a base offering and then encourage repeat usage by increasing the value of the rewards as the customer moves up the tiers of the program.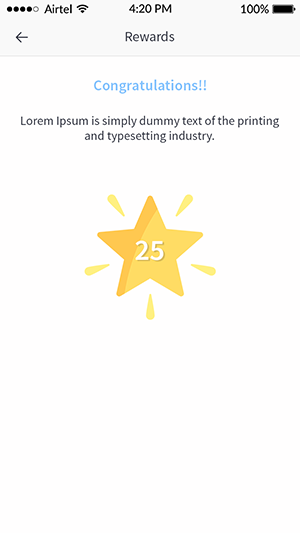 Intlo App DevelopersProduct Links (Mobile App Development Company in India)
In total, this application is for all of you who wants different services. One application that serves for various a medium for all the service providers.
See Live Intlo App:
Google Play: https://play.google.com/store/apps/details?id=com.intlo
App Store: https://itunes.apple.com/us/app/intlo/id1465706484
Get in touch with us: Top Mobile App Development Company Mobulous
Access Our All UI Case Study: Intlo case study
Get in Touch with our Sales Team: sales@mobulous.com