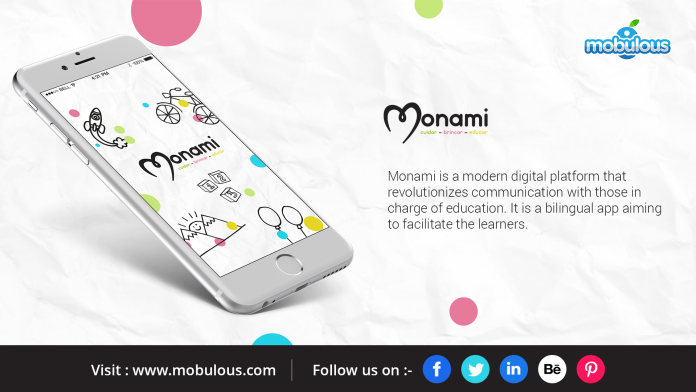 MOBULOUS's developed Monami is live. Monami is a modern digital platform that revolutionizes communication with those in charge of education. It is a bilingual app aiming to facilitate the learners.
Brief about the Monami App
In addition to the functions of the traditional Notebook, Monami offers a variety of innovative features that allow you to communicate more effectively, in a simple and organized way. Monami also facilitates the management of information related to all learners of any Institution, in a centralized, organized, and intuitive way.
Key Feature List for the Product
Parent and Family' App:
1. Search: Search feature allows you to find the children as you can follow multiple children at one time. Not only that, it is a suggestive search indeed! Also, you can apply filter to your search and view the filtered results on the post.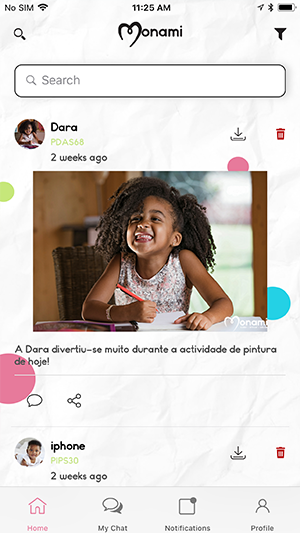 2. Comment and Share Posts: Comments are the easiest way to communicate. Want to write something witty or just something sweet? Comments are a way you can express what you feel on the post.Is the post too good to just keep it to yourself? Sharing the post, you just watched with your friends is made easy with the Share option with every post. This feature allows you to share the link of the post on social platforms with your friends. Isn't it awesome? Keep watching and keep sharing!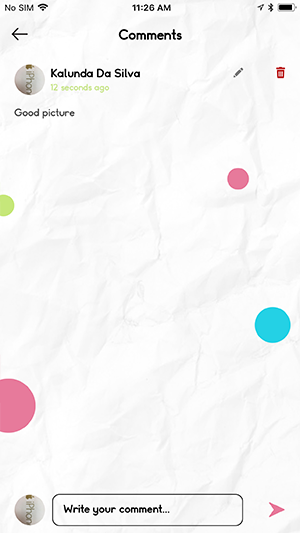 3. Chats: This feature allows you to message from anywhere in the world at any given point of time to your Nanny. Whether you want to have a word with them about your child or discuss other things, chatting feature have made it easy for you. This means you will never lose context when reaching out to your network.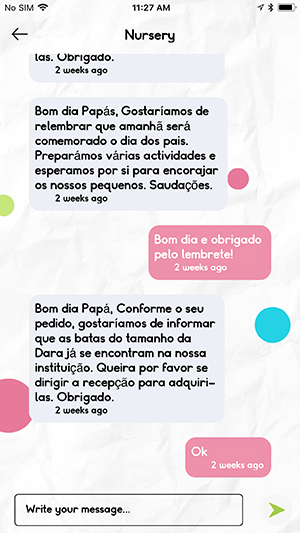 4. Notifications: Want to be updated of all your child's activities? Never miss a single update of your child! You get notified when the Nanny posts an image, video or audio. Isn't it nice to be updated?.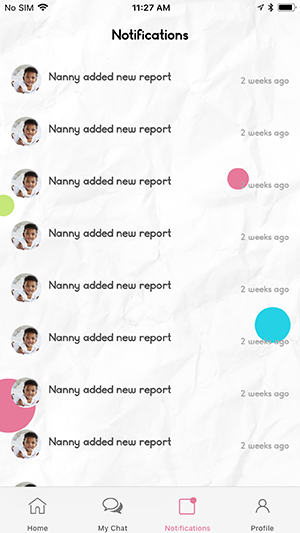 5. Profile: Your profile is an overview of general information about yourself and the skills set that you possess. This feature allows you to create and update your profile. You can Follow new children by just entering their IDs. You will get to see all their posts on your home screen. Easy isn't it?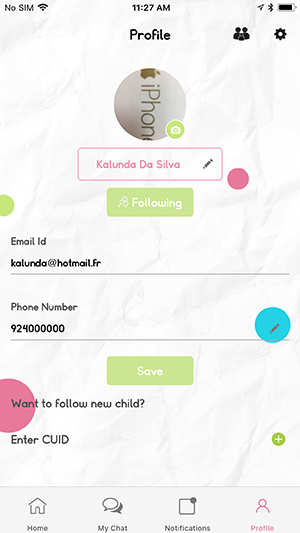 6. Language Choice: Do you think Monami is only English? Then, you are guessing it wrong. Monami is in Portuguese and English. You have a choice of selecting between the two. Convenient, isn't it?.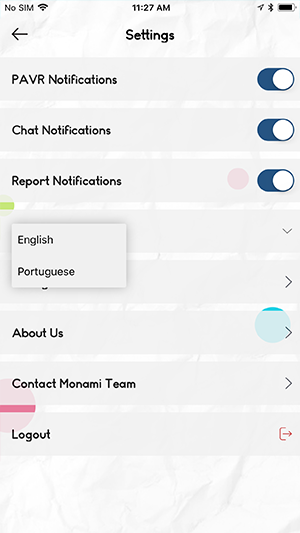 Nanny's App
1. Classroom Selection: Nanny will see the classroom associated with the selected Grade. Nanny will select the classroom and will be redirected to listing of children associated with selected classroom. Nanny will be able to select individual child and Daily report will be filled by each child during the day, and all the inputs depend on the activities of the child.
2. Upload Audio/ Video: Nanny will tap on Upload Button to upload Audio, Photo or Video. If Nanny wants to upload an audio/ video, then Application will start microphone to record the audio and capture Camera for Photo or Video.
3. Add Reports: Nanny shall be able to create, preview, edit and delete reports. Nanny can add report as per activities of that child. If Nanny chooses to Preview Report, they will preview it and can proceed to save the report successfully.
4. Tag Children: Once the recording is finished , Nanny will have the option to tag children that are a part of Audio or Video. It will show the listing of children with active CUID for tagging.
Monami App's Developer Team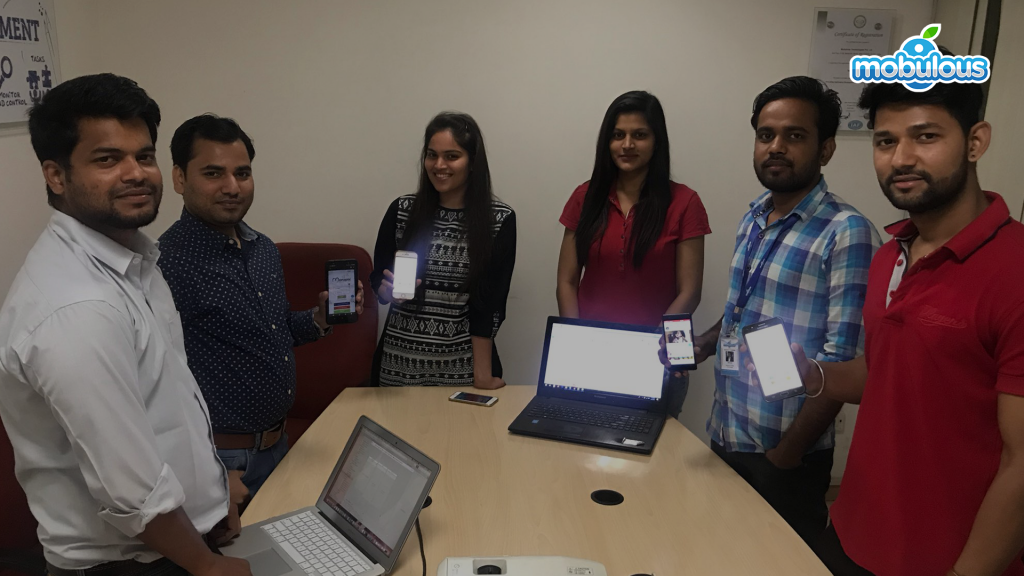 Product Links (Mobile App Development Company in India)
In total, these applications aim at providing the Nanny, Parents and Families a platform to get updated and communicate in charge of education.
Our Trusted Links
See Live Monami App:
Google Play: https://play.google.com/store/apps/details?id=com.monamiapp
App Store: https://itunes.apple.com/us/app/monami/id1462624957?ls=1&mt=8
Access Monami UI Case Study: Monami Case Study
Get in touch with Top Mobile App Development Company
Get in Touch with our Sales Team: sales@mobulous.com