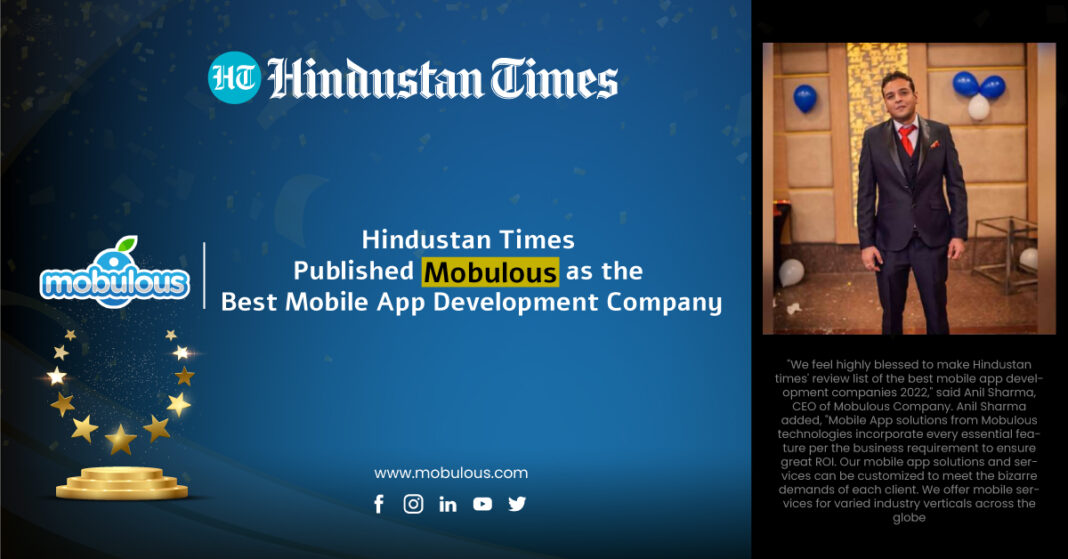 We are overwhelmed and excited to reveal that Hindustan Times published Mobulous as the best mobile app development company in India in 2022. The Mobulous accomplishment has been featured on the Hindustan Times newspaper's front page. Hindustan Times is considered one of the most popular newspapers in India. The well-known newspaper, Hindustan Times, highlights all the essential news happening worldwide.
A commercial prize is an exciting accomplishment after putting in a lot of effort and dedication. Being recognized by a respected organization for your team's commitment and tireless efforts feel lovely. More than ten companies have granted their international endorsement to our company.
"We feel highly blessed to make Hindustan times' review list of the best mobile app development companies in India 2022," said Anil Sharma, CEO of Mobulous Company. Anil Sharma added, "Mobile App solutions from Mobulous technologies incorporate every essential feature per the business requirement to ensure great ROI. Our mobile app solutions and services can be customized to meet the bizarre demands of each client. We offer mobile services for varied industry verticals across the globe.
About Hindustan Times

Hindustan Times is one of the most popular newspapers that provides top exclusive stories related to technology, politics, entertainment, photos, and many more. The newspaper is known to update users with the latest updates happening worldwide. 
About Mobulous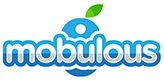 Mobulous is a top mobile app development company known for well-versed technological solutions for business entities. The company offers highly scalable and robust mobile app development solutions to users globally. We have highly talented and enthusiastic developers and designers with excellent knowledge about all the most delinquent mobile app development technologies. Our team is leveraging our integrated innovation to provide a holistic solution for different industrial domains, e.g., E-commerce, health care, travel, and many more in the pipeline.
We are harnessing our capabilities to create unique and innovative alternatives to help our clients to adopt this rapidly changing digital world. We have over eight years of experience with 95% of client retention and moving quickly towards our vision of becoming an esteemed and reputed company in India.  Integrity, innovation, teamwork, and constant improvement are blended into our core values. A perfect squad of out-of-box thinkers under the visionary leadership of Anil Sharma is committed to delivering unparalleled solutions to any technical question.
Wrap Up-
The recognition that we gain has been a rippling effect of the consistent hard work we put into accomplishing our goals, empowering SMEs, and large enterprises through disruptive mobile app development.
Our aim and mission to bring and add value to our client's business have been the primary fountain of our continuous success.