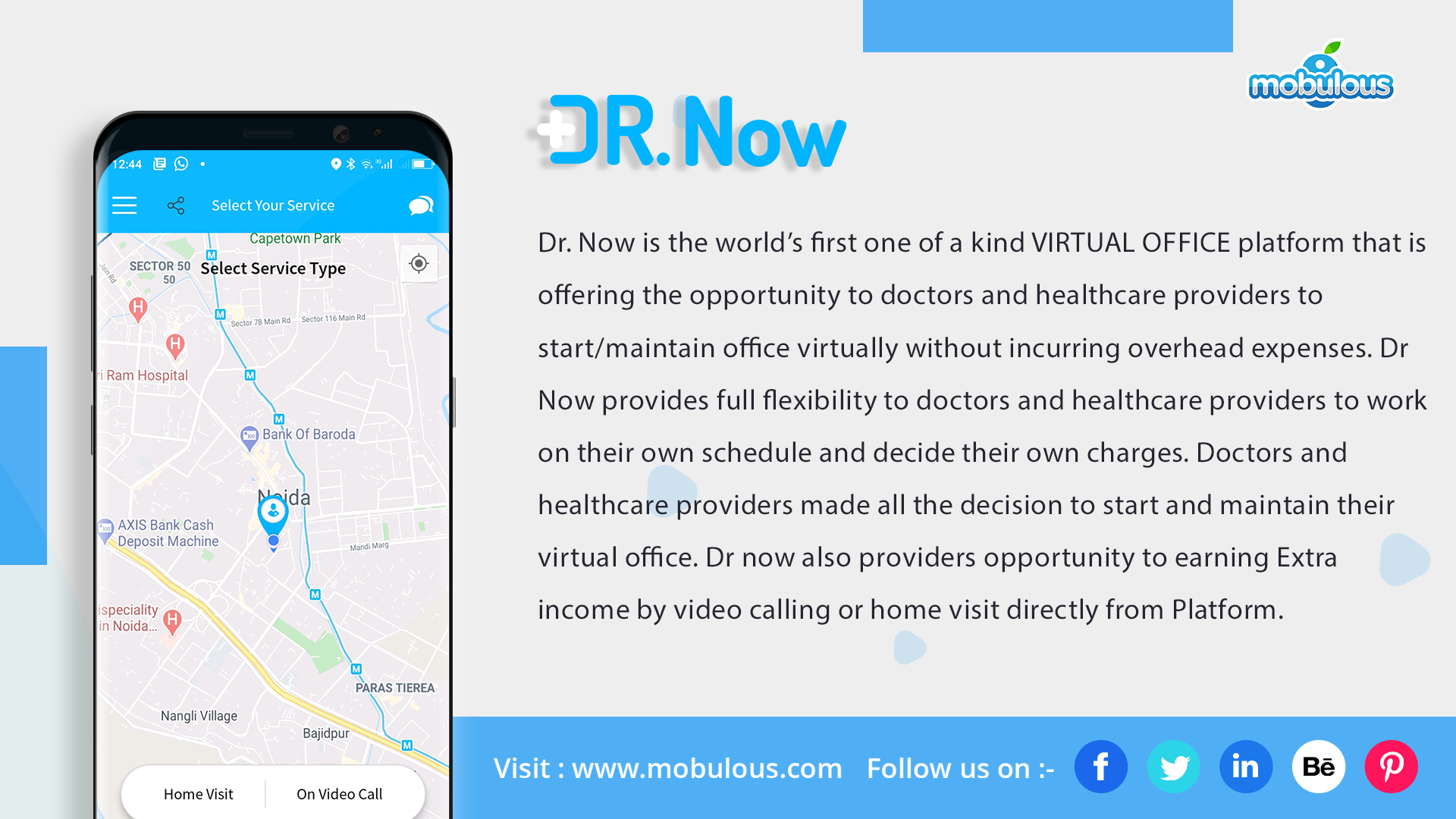 In the pandemic situation of COVID-19, where people are self-isolated in their homes, such kind of healthcare apps are so much required. We are delighted and excited to introduce you to a new healthcare app, which we have developed for one of our esteem clients – Meet Dr. Now. Dr. Now App is now live on Mobulous. We are India's best experienced top mobile app development company with extensive exposure to various industry verticals. We always make sure to deliver high-quality apps and fulfilling all of our client's requirements.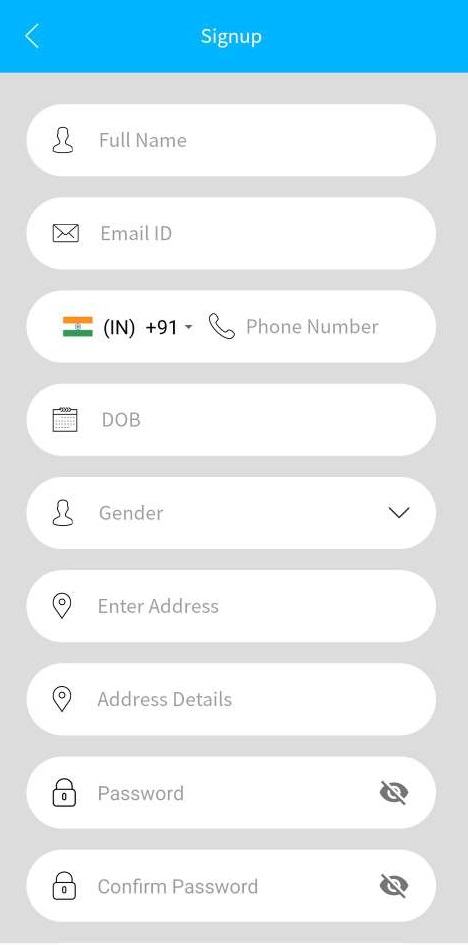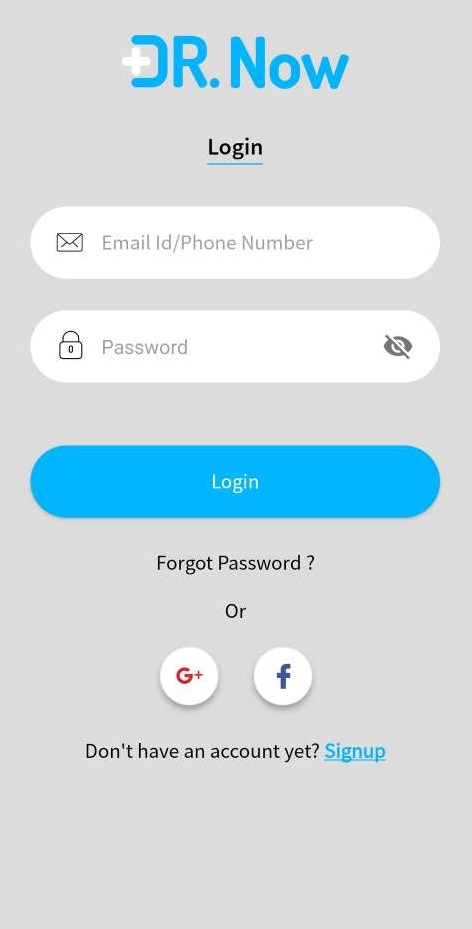 About Dr. Now app
Dr. Now is the world's first one of a kind VIRTUAL OFFICE platform that offers doctors and healthcare providers the opportunity to start/maintain office virtually without incurring overhead expenses. It is beneficial for both doctors and patients. With the help of the app, doctors and healthcare providers work according to their convenience and decide their charges. It allows doctors and healthcare providers to start and maintain their virtual office.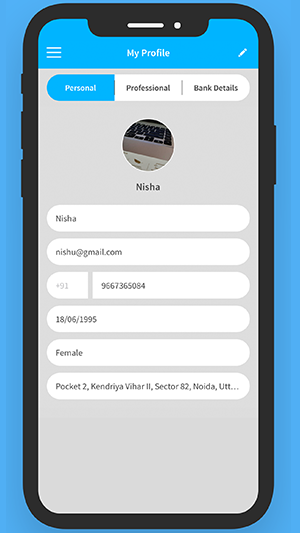 They can earn extra income by providing services through video calling or home visits directly from Platform. With the help of the app, doctors can avoid overhead pressure as they can work on their part-time. The app can easily access and append to the longitudinal health records of the patients. It has tons of unique features and functionality and provides a seamless experience to its users. To know detailed information about the Dr. Now app, please read this blog carefully-
Benefits for doctors and healthcare providers
• Improve their efficiency and streamline processes
• Better manage staff scheduling
• Predict and reduce appointment no-shows
• Save time on administrative tasks
• Avoid overbooking
• Eliminate human errors (for example, misspelling a name or mistyping an appointment time)
• Earn extra income.
Benefits for the users:
• Access healthcare 24/7
• Schedule and reschedule appointments anytime from anywhere.
• Communicate with their healthcare team.
Integrated Features: Dr. Now User App
Payments ― It allows users to pay their bills with any payment mode, including debit cards, credit cards, Paytm, cash, and so on.
Online consultations ― With the help of the app, users can easily access their doctors without visiting the hospital or clinic. They can contact their healthcare provider through video or chat.
Cloud-based e-records ― With app help, users can check their test results, exams, radiology images, and prescriptions.
Medication tracker ― The medication tracker feature helps patients by sending them reminders to take medications and refill prescriptions.
Health tips and insights ― The health tips and insights feature help users get useful guides to healthy living and advice on illnesses.
Integrated features: Dr. Now Doctor App
• Progress tracking
The progress tracking features allow healthcare professionals or doctors to monitor treatment and keep track of its progress.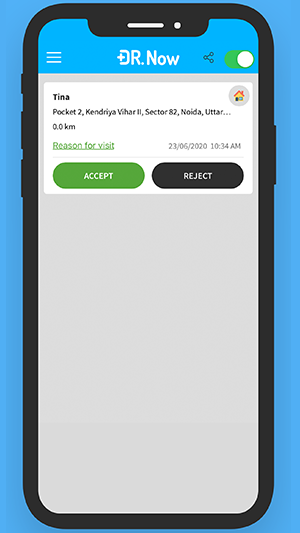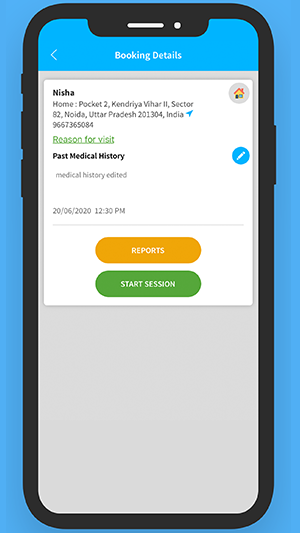 • File sharing
The file-sharing feature allows doctors to share the file between other doctors and patients.
How can users download the Dr. Now app?
Step 1. Go to the Android/iOS app store and search for the Dr. Now App. Click on the 'install' button.
Step 2. After downloading the app, go to your phone's home screen, and you will see the Dr. Now App there.
Step 3. Open the app and allow Dr. Now to access your device location.
Step 4. Enter your mobile phone number. The OTP will be generated, which will be sent to your phone via SMS or Push messaging.
Step 5. After filing the OTP number, you are all set to use the app.
Why should you invest in healthcare app development?
Undeniably, Healthcare apps for doctors are on the rise. Currently, there over 44,000 healthcare apps presented in the App Store alone. There are numerous mHealth mobile apps for different purposes, such as data analytics, appointment booking, telemedicine, and even meditation.
Here, we have some of the following stats that will show you the healthcare apps are so much on demand worldwide:
• The study published by Research and Market report states that the mobile health market is set to reach around $102 billion in 2023.
• There will be over 3.7 billion mobile medical app downloads worldwide in the coming years
• Approximately 60 percent of mobile device users downloaded a mHealth app to their device.
• There are over 3, 25,000 health-related mobile apps are available on app market places.
• One-third of respondents have already used apps to communicate with their doctors and medical institutions in real-time.
Looking for a Healthcare App Development Company?
As mentioned above, the information suggests that there is a high demand for apps for medical practitioners. If you are planning to create healthcare apps and looking for a reliable healthcare app development company, then get in touch with us. Our team has a decade-long experience in custom mobile application development that spans a wide range of retail and healthcare industries.
For any further queries, contact us at www.mobulous.com.
Live Links:
App Store Link:
iOS Dr. Now user: https://apps.apple.com/in/app/dr-now/id1518771557
iOS Dr. Now for doctors: https://apps.apple.com/in/app/dr-now-for-doctors/id1514335649
Play Store Link:
Android User: https://play.google.com/store/apps/details?id=com.doctornowuser
Android Doctor: https://play.google.com/store/apps/details?id=com.admindrnow
Access Dr. Now App's UI Case Study: Coming Soon
Get in Touch with our Sales Team for Similar or innovative App Development Enquiry: sales@mobulous.com