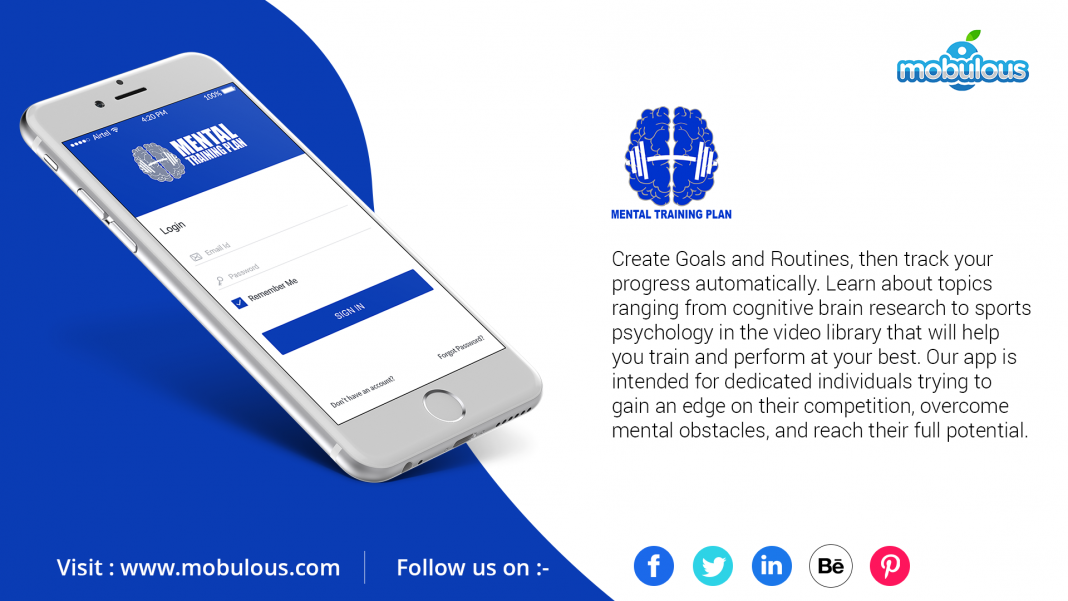 The MentalTrPlan app for athletes is now live, developed by Mobulous, released on 27th June 2019. I know most people are wondering how it works for athletes and other familiar people.
So, I want to ask a question from all my viewers that Are they facing mental blockage during the work or game in these competitive days? Most of them the answer is YES! Many athletes face mental block or performance pressure before and during the game. To help and remove those blocks, we have developed an app that will help the athletes to overcome their stress and give their best in the sport.
MentalTrPlan App
With the use of cognitive brain science, we developed a customized training plan to help athletes to gain an edge over their opponent, and also to overcome obstacles that can paralyze your mind and help you to achieve more than you thought ever possible.
Features of app
High-Pressure Performance – This app allows you to track and evaluate progress on your goals and routines that you put in place to perform at a high level.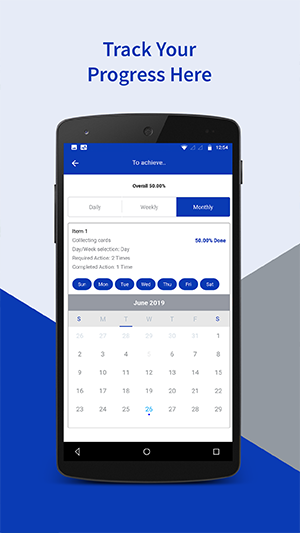 Building Confidence – This app will help you to overcome mental obstacles and reach your potential destination by building confidence in them.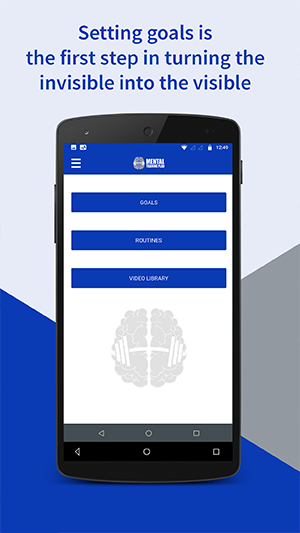 Improving Focus – This app will help you to improve focus on your work and makes you free from stress and anxiety. To stay focused is the primary key to get success in life.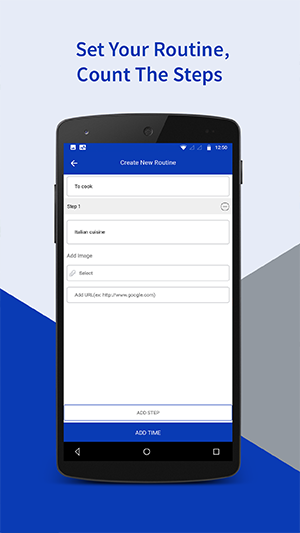 Using Cognitive Brain Science to Gain an Edge on Your Competition – With the help of Cognitive Brain Science, This app helps those dedicated individuals who are trying to gain an edge on their competition.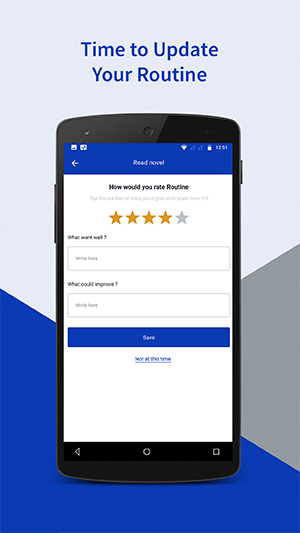 How to download MentalTrPlan App?
Step 1. Go to your mobile play store, search for MentalTrPlan app.
Step 2. Select the MentalTrPlan app and click on the download button.
Step 3. Once you successfully download the app, then go to your mobile homepage and open Mental Training App.
Step 4. When you open the app, the app will ask your details (age, name, Gmail id, etc.).
Step 5. Fill all the required information to experience the app.
Step 6. Now, you can enjoy the app by setting goals and routines.
How to use the Mental Training App?
The app has an excellent user interface that is simple and easy to use. You can easily use the application. Here are the guidelines that will help you with how you can use this app. Look at the following steps that are discussed in the below section:-
Step 1. Setting a goal is the first primary step in turning the invisible into the visible. Create your goals and make the plan.
Step 2. Set your routine and count the steps you have completed.
Step 3. Now, it's time to update your routine again.
Step 4. Track your progress and see your improvement.
Step 5. In the video library, you can also learn about topics ranging from cognitive brain research to sports psychology that will help you train and perform at your best.
Is this application is useful?
MentalTrPlan app is an excellent application that helps you to overcome your impediments and achieve success by setting customized training plan. If you have any query or facing some bugs in the app, then you can ask your question in the comment section.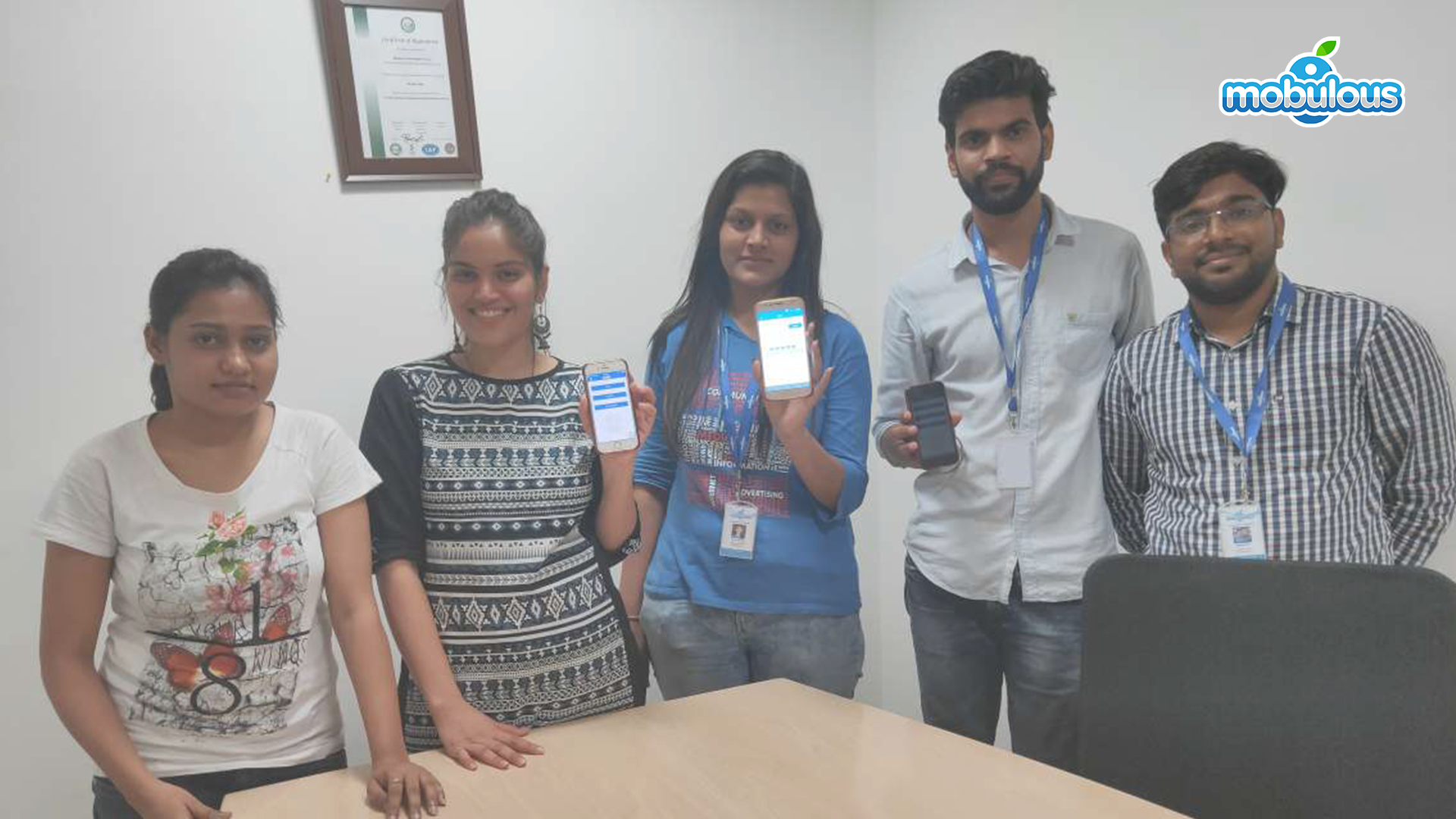 The app is developed by the Mobulous Company, a Top Mobile App development company. Our dedicated and highly skilled and professional Android app developer, iOS app developer, Web app developer, etc. has developed this application successfully without any bugs. Cheers to our all developer team!
Hope you loved the article and if you found this application helpful, then kindly share with your friends and family and insist them to download the app.
Thank You. Have a good day!
Product Live Links
Google Play: https://play.google.com/store/apps/details?id=com.mental_training
App Store: https://apps.apple.com/us/app/mentaltrplan/id1470260150?ls=1
Get in Touch with our Sales Team for Similar App Development Enquiry: sales@mobulous.com