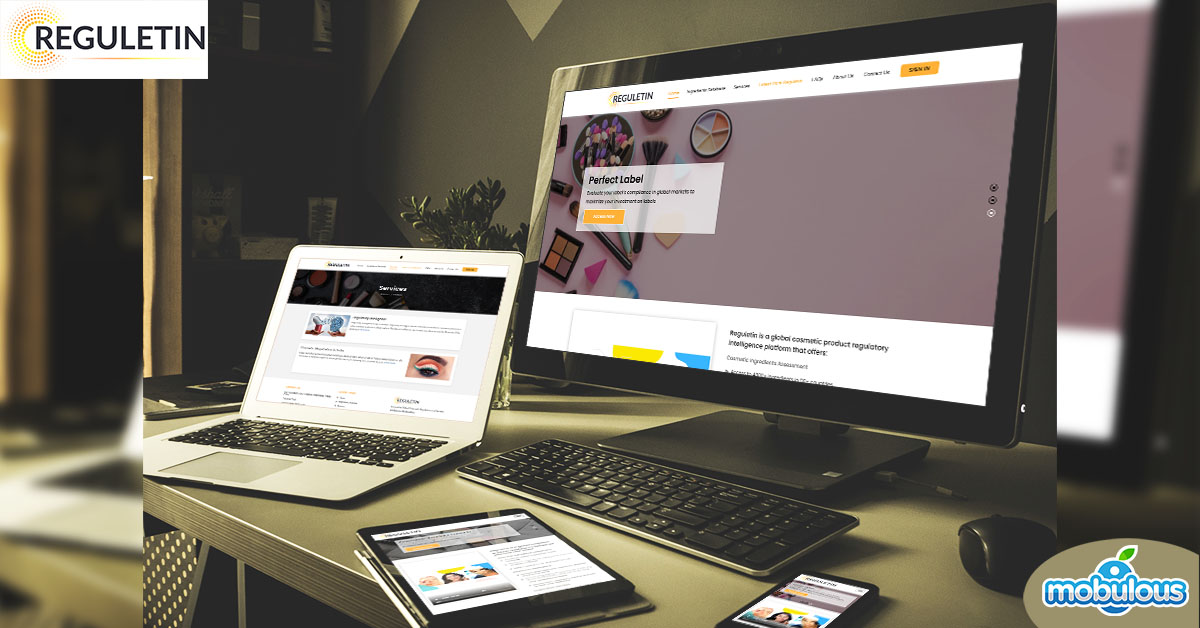 These days a great website design is quite essential for the success of the business. According to the report, 48 percent of Internet users determine a website's credibility based on their web design. That means, if your website has not a great design, then there are high chances that nearly half of your visitors navigate away from your website as they assume that it has low credibility and legitimacy. To create a great design, users require a great website design company.
Mobulous, India understand the requirement of great design on the website so, they always make sure to create unique websites for businesses. Recently, we have introduced a website 'Reguletin' for one of our clients.
About Reguletin
Reguletin is a global cosmetic product regulatory intelligence that offers cosmetics ingredient assessment. It includes all product categories such as skincare, sunscreen, hair care, local ingredients, color ingredients, UV filter, oils, baby products, etc. It is growing in more than 50 countries, including North America, Europe, Middle East, CIS Countries, Latin America, Africa, and many more.
Some popular stats about the Cosmetic product
The global beauty industry is worth about $532 billion.
Women in the USA spend around $3,000 on cosmetics annually.
Personal care products are expected to grow at a rate of 4.5% up to 2020.
The global haircare market size is expected to grow by over 3% up to 2023.
Web Designers & Developers of Mobulous
The web developers and designers of Mobulous are known for creating high-quality websites with 100 percent customer satisfaction. The Reguletin website is another fantastic creation of our expert team. This falls under the category of Pharma.
What our web development team introduced in the Reguletin Website?
Homepage – A home page is the main page where a visitor lands on after clicking a search result. Mobulous team created the Reguletin's home page in a very intuitive and appealing manner.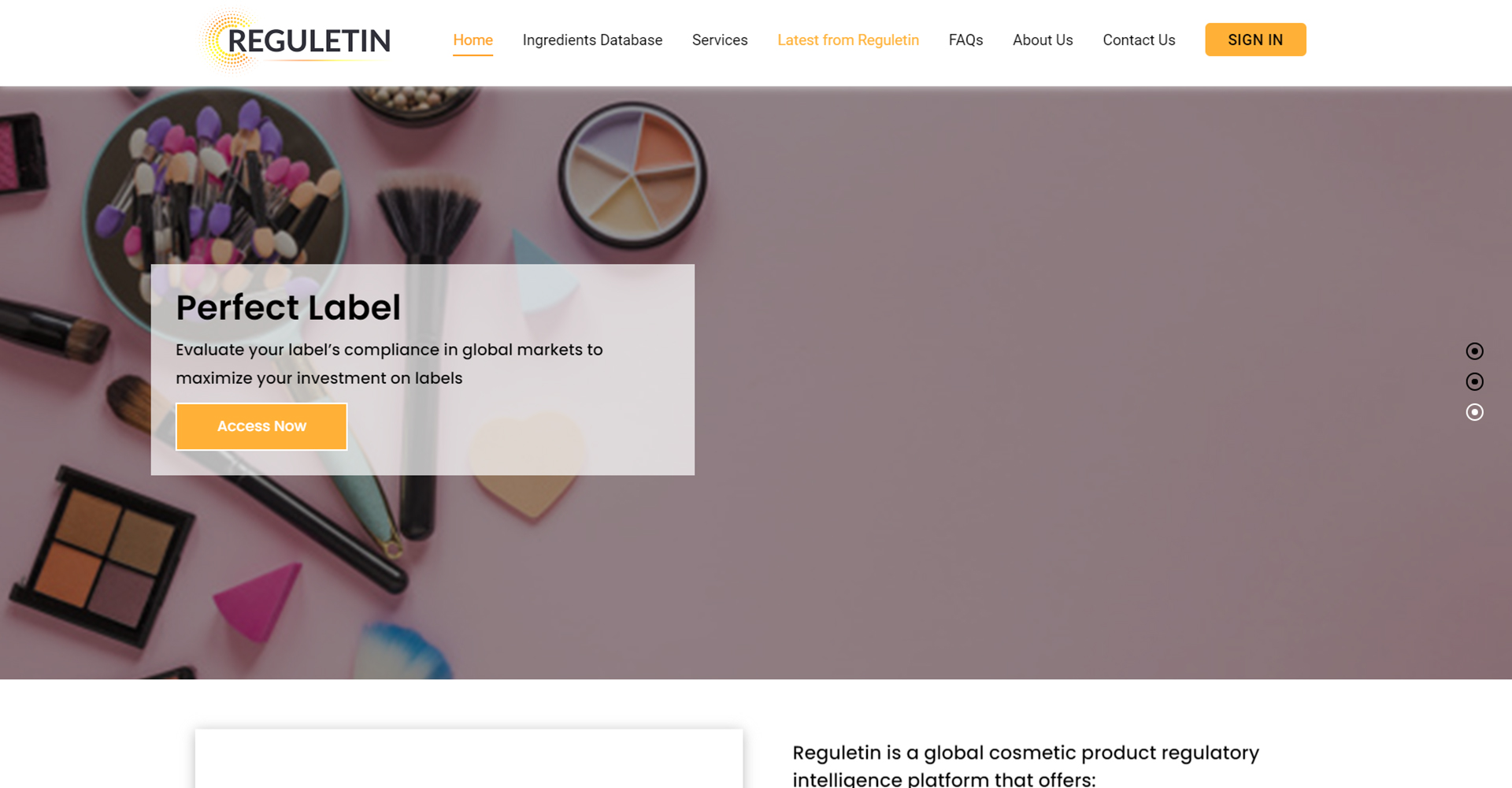 Services – On the Reguletin's service page, you can quickly check the services offered by Reguletin. Our web development team has created this page to make the customer's experience easy and straightforward.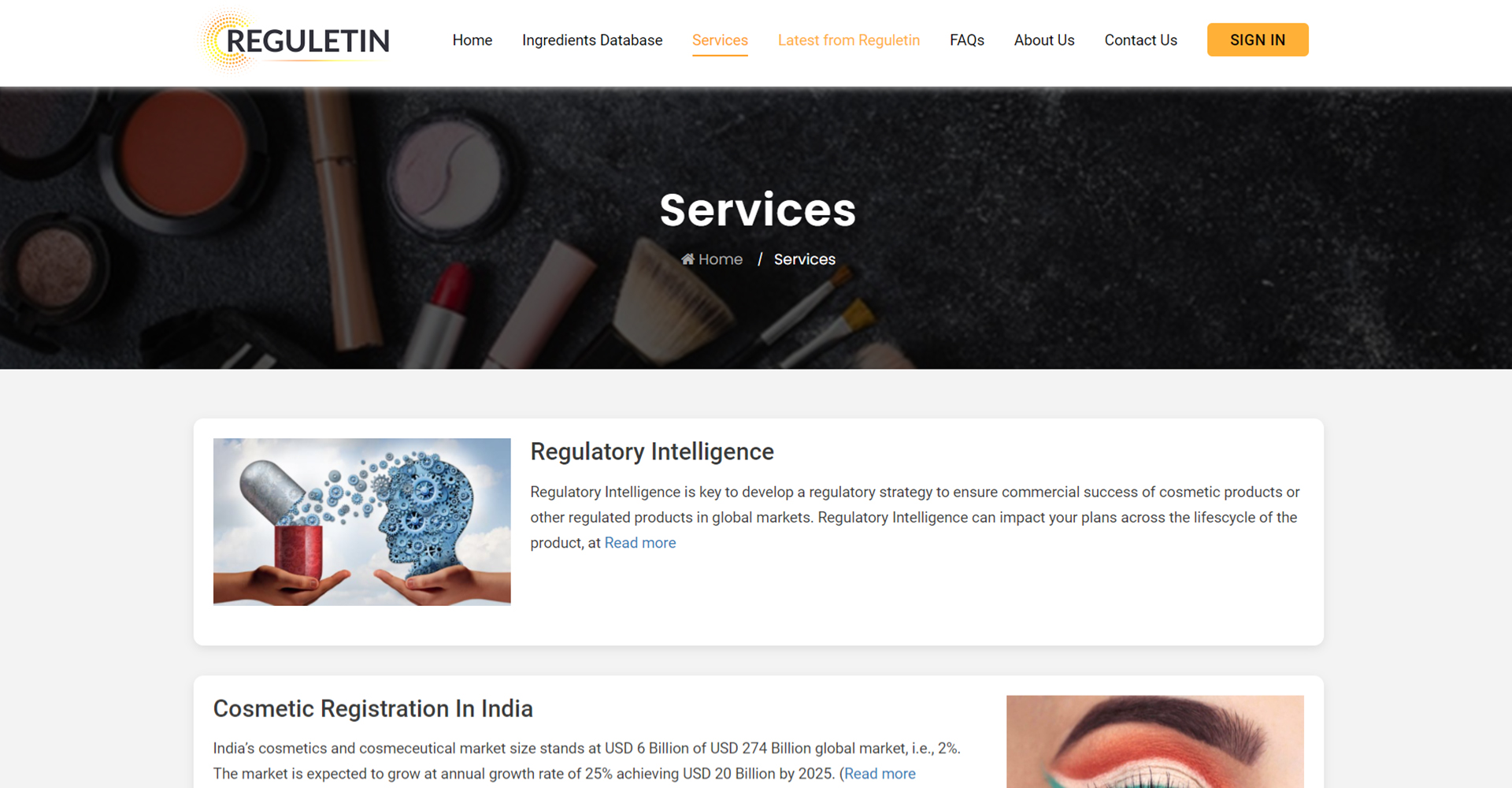 Latest from Reguletin – Reguletin content is in high demand. When a person needs updates about the new Cosmetics Regulations, they can get the updated information from the Reguletin's page. With a designed content center, we ensured that people could quickly find content that meets their needs at the moment – whether they've come to be informed or advised.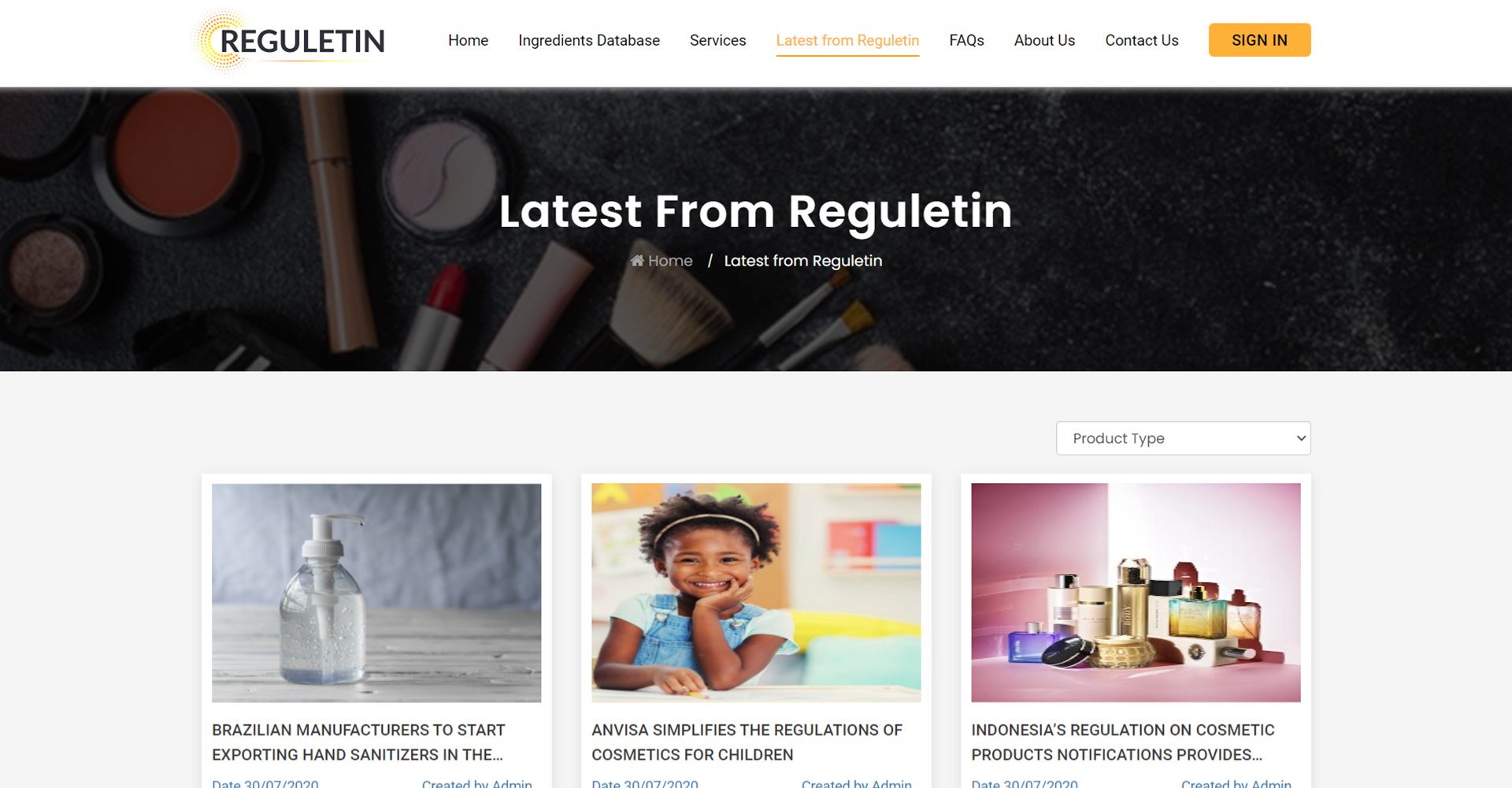 FAQs – This page was created to give information about Reguletin. Quick general questions that we usually have and ask while using any platform.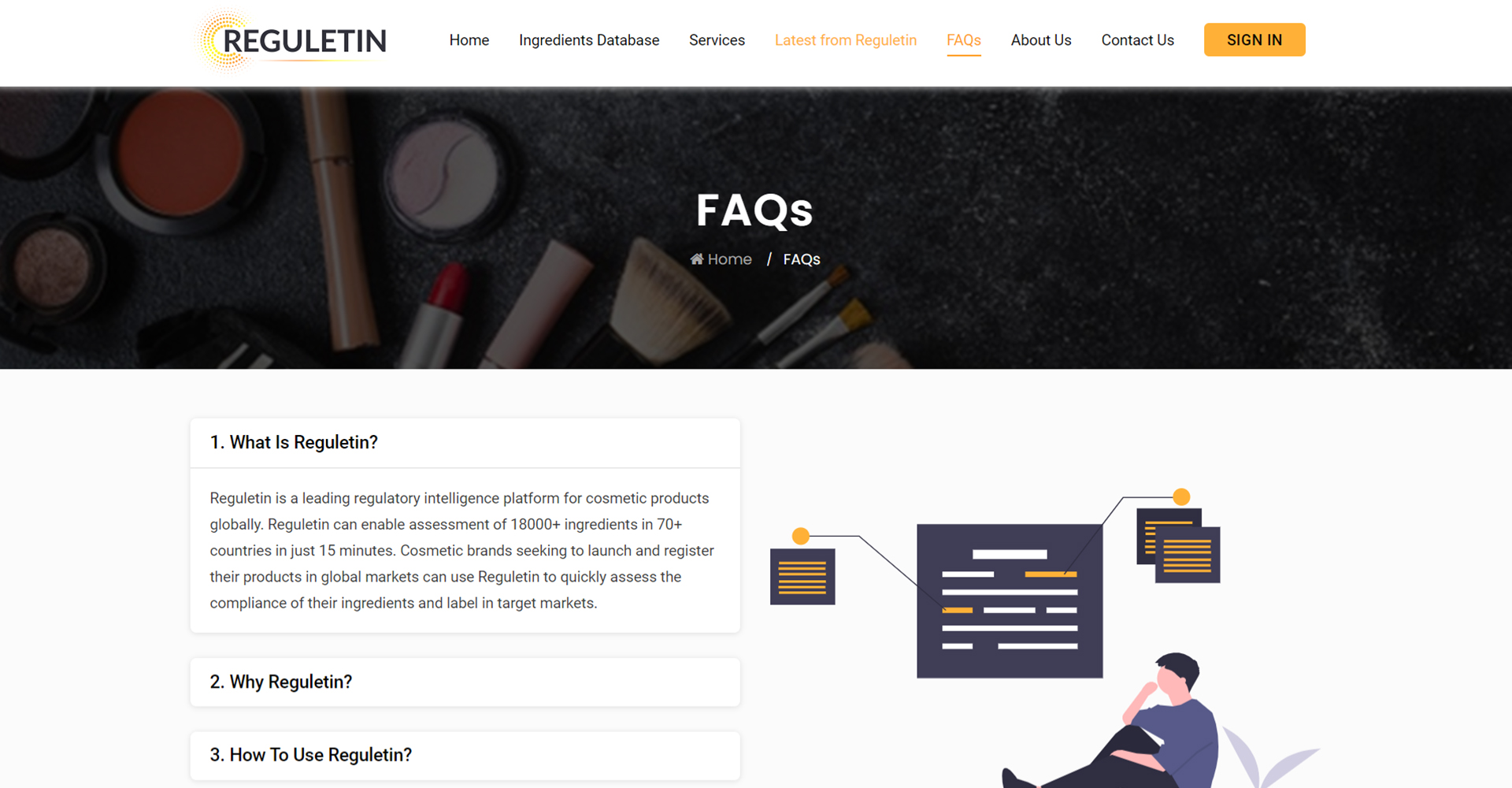 Why should you choose Mobulous, India, for a web development project?
When you plan to have a well-designed website for your business, you need to work with the best, and Mobulous, a mobile, and website development company, is the best choice.
We are one of the top end-to-end software development company. We develop web and mobile products from scratch, set up marketing plans, and ensure continuous support services. Being the top leading website development company, we have built accessible, responsive, and secure websites using top programming languages like Java & PHP. We create a long-lasting bond with our clients based on trust and honesty, which transitions product development into a fast, easy, and fun process.
If you have any doubts about the web development service of Mobulous, India, you can ask it directly. We are here to assist our every client 24*7.
Reach us today and sit back and relax! www.mobulous.com
Live Links:
Live Website: https://bit.ly/305JeFw
Get in Touch with our Sales Team for Similar or innovative web Development Enquiry: sales@mobulous.com