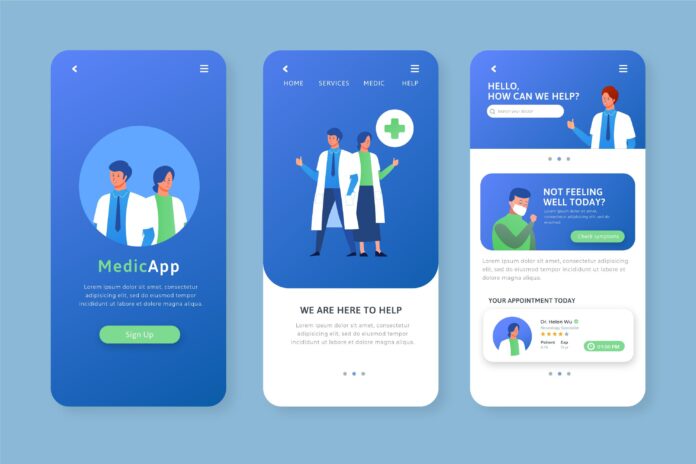 Do you know what is needed to build a strong medical ecosystem? A proper, transparent, and powerful relationship between the patient and the medical examiner.
By this, we mean to imply that a wave of technology is needed to digitalize the operations of a health organization that can smoothen out the reach of patients to the medical examiner.
As per Statistica, the mobile health industry is expected to rise to $189 billion by 2025.
This figure precisely depicts what the future of the health industry holds for us. And one of the ways that are leading the numbers is the top health apps that have easily infused many benefits for both the parties involved.
It has made the process of interaction between patient and doctor much more transparent and has strengthened the administrative process of hospitals and their healthcare facilities.
Following are some of the reasons why a healthcare organization needs a mobile app:
1. Utilizing cutting-edge technology
The mobile app is a potent channel to use for telehealth technology in addition to automating administrative chores like appointment scheduling and notifications.
Your patients can get second opinions, follow-up care, and prescription refills with their providers thanks to the ability to communicate with them visually and exchange critical health information.
2. Help to quickly access care
Previously, physicians would diagnose and treat patients at their homes. Digital visits now take the place of these home calls. Patients can quickly find doctors in their region, make an appointment, or arrange an audio/video chat by using a healthcare app.
Patients can ask doctors about general health concerns in these interactive medical apps without making an appointment or paying a fee.
But after a couple of inquiries, you might need to update your account. Even doctors can remain in touch with their patients thanks to these mobile apps. For seniors, virtual contact is a joy.
3. Automated Scheduling
Nobody likes to wait in a lengthy line to make an appointment. Particularly patients would deteriorate into protracted pain as a result of the inconvenience of standing in line. The number of individuals waiting in the lobbies could be significantly decreased by setting up appointments in advance.
Hospitals also depend on phone calls or even any updates regarding their appointment and scheduling addition to these. The scheduling feature of the medical mobile application offers your patient a better way to keep track of appointments. Patients can avoid long lines by using the best medical mobile software.
4. Simplified and safe payment methods
How does a traditional payment procedure appear (or used to appear) when you have medical bills to pay? Certainly, you now have the choice to pay with a card or cash. However, to do it, you must wait in line.
With an app, you can complete it with a few clicks in a short amount of time. Moreover, you can be certain that your money is secure thanks to the secured payment gateways that are usually built into apps today.
There are also a few additional benefits linked to payments. In the beginning, your app will notify you if you neglect to make a payment.
And secondly, you can typically select the best financing plan for you via an app.
5. Instantaneous Contact
One of the primary advantages of mobile health apps is this. These hospital patient apps can be used to communicate, collaborate, and share information with physicians around the world in real-time.
Since doctors from all over the world can exchange information in real time, patients benefit.
Furthermore, regular real-time communication between patients and doctors improves monitoring by constantly gauging health.
6. A Better Prescription Warning System
Many health apps allow users to set up electronic reminders to remind them to take their medication, attend specialist appointments, renew prescriptions, and more.
Patients now with the app can have much more control over their therapy without having to think about missing a session. The app will also offer customers a better experience by eliminating a significant amount of tedious and repetitive administrative work and sending automated reminders.
7. Increased diagnostic precision
Higher accuracy – better productivity. The possibility of a diagnostic error is reduced because physicians have access to a healthcare data network via an app. Doctors can provide the most effective care because they have access to a patient's complete medical history.
Additionally, the use of technology like machine learning can have a positive impact on the industry. To avoid errors, machine learning for medical diagnosis can serve as extra support for the doctor's point of view.
8. Reduce the Chances of a Misdiagnosis
Manually maintaining patient notes can be time-consuming, inaccurate, and prone to diagnostic errors. However, all these possible issues that could be fatal to the patient are eliminated by the health apps.
It can also help the patient's health information be accurately stored digitally in the program. This makes it easier for physicians to recommend the proper medication with the appropriate dosage and chemical makeup. This information can be readily extracted in situations where a patient switches healthcare providers frequently to make prompt medical decisions.
9. A powerful image for healthcare organizations
This advantage is especially significant for healthcare organizations. Even though mobile apps are extremely prevalent these days, there are still relatively few businesses in the healthcare sector that have already released their apps.
It means that by providing a practical mobile app, a healthcare facility has a great chance of improving its standing among the target population and winning over the loyalty of its clients.
CONCLUSION
So, if you think your healthcare business needs a mobile app, contact an iOS app development company that can help you design and develop a successful mobile app.
Mobulous is one of the top app development companies that promise to deliver high-quality and high-performance apps. And have so far offered the services to the global clientele.