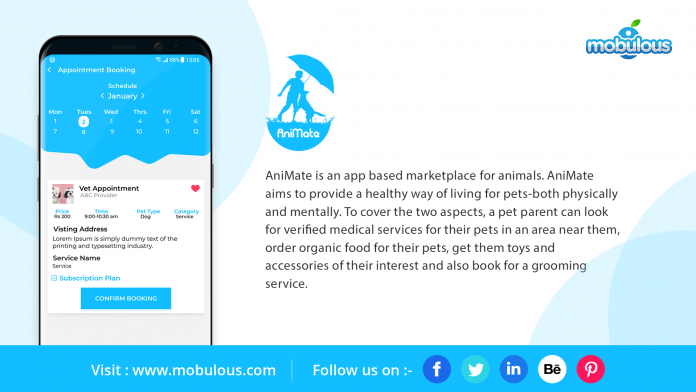 Developed by Mobulous, Introducing AniMate – A New Generation Virtual app-based marketplace for your pets
AniMate is your go-to app-based pet marketplace, where we offer access to best pet supplies, pet products like organic foods, toys, and accessories, grooming services and also assist you to locate the nearest and verified medical services for your pets. Just a couple of clicks and your order will be on its way to your door. Order stuff, book services and find a nearby vet for your pets, at just the click of your button, with AniMate – One-Stop Hub for everything a pet needs.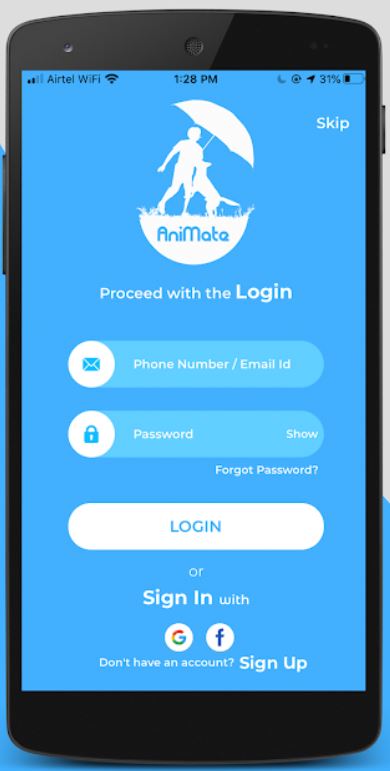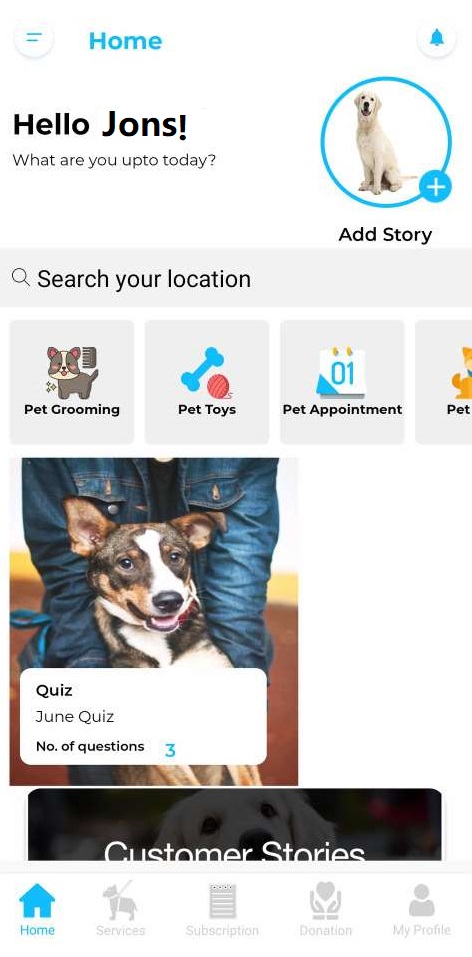 The benefits of shopping with AniMate
★ Extensive product categories. We are all aware of how choosy and fussy pets are about their toys and even foods. Therefore, we have an extensive assortment of categories from our catalogue of pet products and services, based on your pet's cravings, tastes and preferences. Starting from soft toys to verified vet and medical services, from several pet accessories to organic food. Name it and it is available, waiting for their new inhabitants.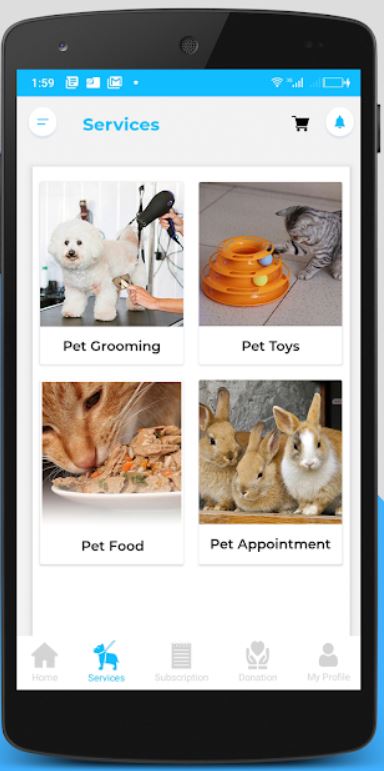 For entertainment and play, we offer dog beds, pillows and mattresses, toys for cats and dogs as well as accessories, scratchers, tunnels, and other colorful and original accessories. Everything you require is right here including spacious carriers, pet harnesses, collars, muzzles, and much, much more. We hold everything to keep your pets happy and for an effortless pet parenting.
★ Plethora of food items. We offer a catalogue of select organic foods that are best for your pet's health. You can pick from both dry and wet pet foods, treats for dogs and cats, and canned food for cats, fish food that offers balanced nutrition, as well as healthy foods for other pet species.
At AniMate, you can choose a customized diet for your pet with specific nutritional needs: for example, for growing, nursing pets, for those ones losing weight or recovering after surgery. AniMate has an appropriate, healthy, nutritious food for all kinds of pets.
★ Verified Medical Services. There could be a point, when your pet needs to see a vet, be it for regular check-up or otherwise. And we always want the best vet for our pets to ensure they are fit, fine, and forever healthy.
AniMate furnishes details of verified medical services for pets, that are available nearby, based on your location. You can even schedule a visit to from AniMate. Isn't that a wow?
★ Grooming Services. Level-up your pet's style game with Animate. This one-stop app offers on-demand in-home pet grooming services and enables you to effortlessly book top-notch pet grooming services with just a click. AniMate connects top pet grooming specialists with pet parents, empowering users to pick their desired groomer and a suitable appointment time window. Just Pawfect!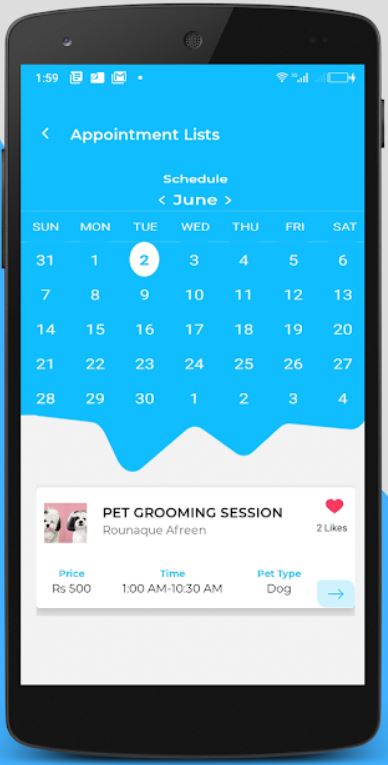 ★ Pet Parenting Modules. If you are a new pet parent, or confused about your pet's sudden behaviour changes, or need guidance on diet, health, and other information about pets, Animate is your trusted source for all the pet-related information with our pet parenting module, that not only educates its users but also offers them tokens that they can utilise in the AniMate marketplace.
If you're in the need or mood of learning and gathering information on pet parenting, dive into our comprehensive virtual library of pet-related information and answers to your general queries along with vet authored content.
★ Yearly Subscription Plans. For all those special AniMate users who keep busy with work, the app has developed specialized AI-based yearly subscription plans that provision to the diverse segment of consumers. If you're an animal enthusiast, we ensure you that you'll be fastened to our app and will keep on renewing the year subscription plans because of the striking features the app offers.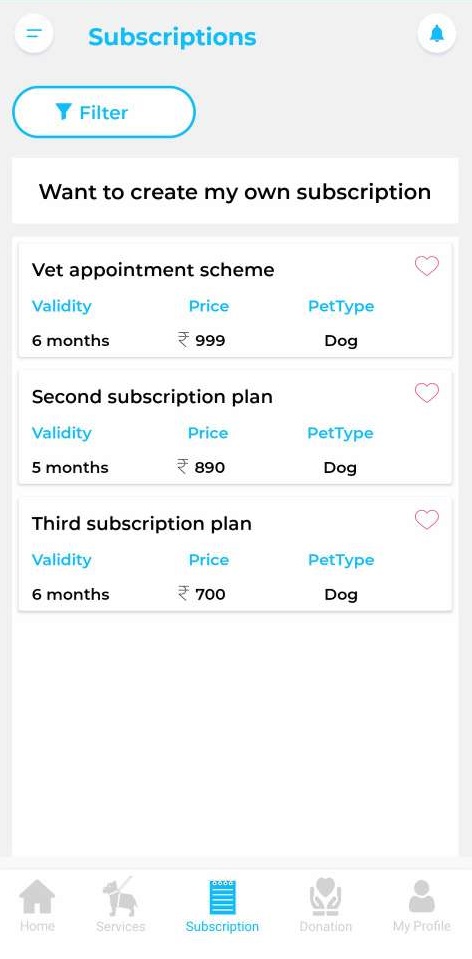 ★ 24/7 customer support. AniMate takes immense pride in being capable to provide users (no matter which corner of the world they are located) with the required support, round the clock, 24/7. Be it any time of the day, their live chat support with a team of experts always ready to answer all your pet-related or app-related queries.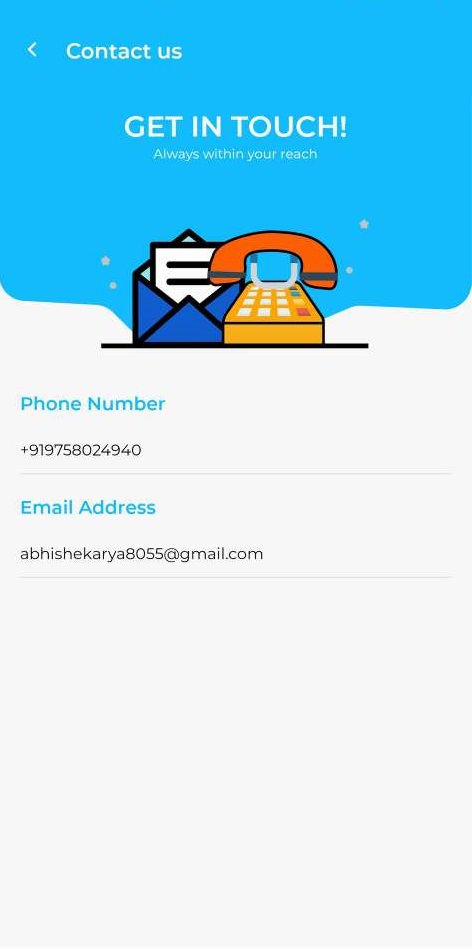 ★ Availability and Ease-of-Use. Animate is available across all platforms and is super-duper user-friendly and effortlessly easy to use. AniMate can be installed from any smartphone. So, what are you waiting for? Install AniMate – your go-to pet parenting app to experience how easy and convenient the app is, all by yourself.
Available on
About the Developer – Mobulous
With over four million dogs, the Indian pet care market is expanding and so is the need for mobile app development companies. Mobulous is a leading mobile app development company serving many business verticals and domains with its world-class mobility solutions.
The experts in the team have delivered 500+ award-winning projects with 50+ appreciations and 400+ satisfied clients. Apart from AniMate, there are numerous applications designed by the company have been recognized by many prestigious platforms, making them stand out from the rest.
Aha! Falling in love with this app?
Want to build a similar one or a unique one?
Whatever your idea is, turn it into reality. Connect with us today for winning app development and for a cost-effective, hassle-free, and holistic and futuristic app development services.
Thinking about Mobile App Development, Think Mobulous.
For any further queries, contact us at www.mobulous.com.
Live Links:
App Store Link: https://apps.apple.com/us/app/animate-pet-app/id1516268966?ls=1
Play Store Link: https://play.google.com/store/apps/details?id=com.petparenting
Access Animate App's UI Case Study: Coming Soon
Get in Touch with our Sales Team for Similar or innovative App Development Enquiry: sales@mobulous.com