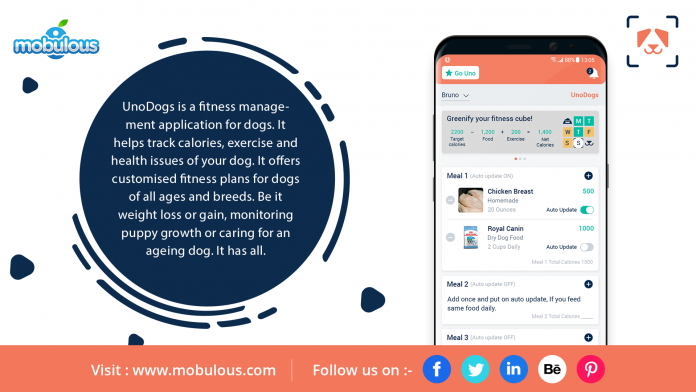 Mobulous is thrilled to deliver to you, a holistic and innovative app developed for our entrusted client – UnoDogs Services Private Limited – one of the esteemed pet health technology corporation. This new pet care app is designed with a vision to revolutionise the way pet owners care for their extended, four-legged family members.
Introducing UnoDogs
UnoDogs is a Fitness Management App for Dogs, which is the first of its kind, that proposes tailor-made fitness programs assisting you to implement a healthier lifestyle for your pets. The app also lets you track your dog's daily activities (and calories burned) as well as their daily feedings (and calories consumed). You never have to worry about your dog's health once this magic is installed on your smartphone. Creating an account on this app is effortless. You can sign in directly with your existing google account or you can create an account with a few information:
UnoDogs is an exemplary bridge of technology and health that can dramatically reshape how humans manage their pet's health. This is done by accumulating relevant and essential information about your pet, their activity levels, diet, and other important data, after which the app furnishes customized fitness plans for a healthy lifestyle of the app and help guide pet owners to create a diet plan for their pets.
You can refer to the image below about the information that the app collects:
The UnoDogs Fitness Management App offers a worthwhile medium to help you make well-informed decisions about your pets' diet. The app is developed by Mobulous, and UnoDogs aims to enable pet owners to manage, track and respond to their pet's health and nutrition needs.
The App features:
• Activity monitor
• Free and easy-to-use app
• Personalized exercise and diet recommendations
• Manage exercise rest calories distance
• Set and manage ideal weight
• Set goals
• Upgrade to premium to enjoy other benefits
Key Features of UnoDogs
Better Nutrition Planning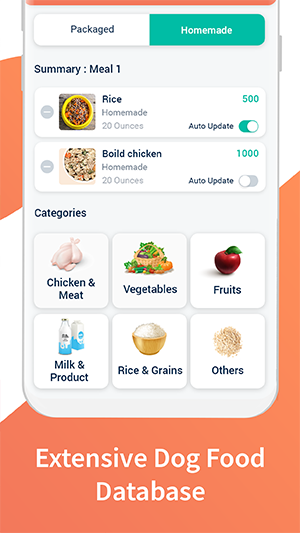 Pet food allergies? Dietary restraints based on your pet's age or health conditions? UnoDogs gives pet owners the facility to tailor their search based on their dog-specific nutritional needs from a comprehensive assortment of dog foods and treats – homemade and packaged.
Ingredient Breakdowns
UnoDogs has examined thousands of pet food and treat ingredients. Pet owners can use the App to find and filter foods based on ingredients such as protein type, flavour, artificial additives, and specific pet preferences.
Set Goals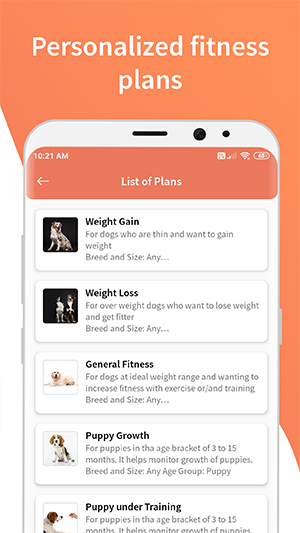 The app also acts as your personal pet care assistant, making life more manageable for pet owners by setting important weight and exercise targets customized depending on the age, breed, body type and medical conditions of the dog-like puppy care, senior dog care, general fitness, recommendations on calories intake and much more.
All-in-One Tracker
UnoDogs help you track down calories with the different recommended exercises, monitor the calories intake, water intake, keep a track of sleep habits, eating habits, behaviour issues and much more. You can also track progress with encouraging feedback from UnoDogs along the way.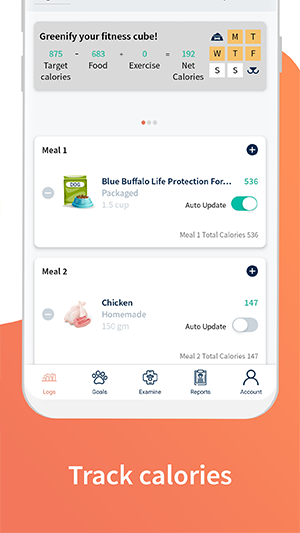 Maintain your dog's perfect weight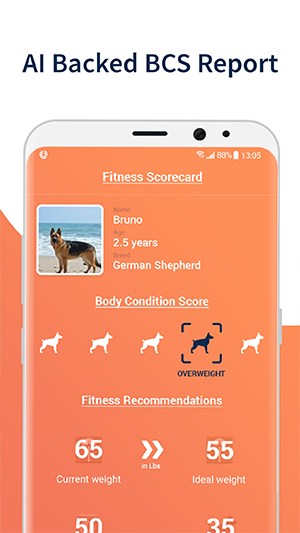 Looking after your dog's weight is one of the key ways you can keep them as healthy and happy as possible. It's not always easy, but the free UnoDogs app gives you the tools you need to track progress and share it will your dog's fans.
Manage Multiple Pet Profiles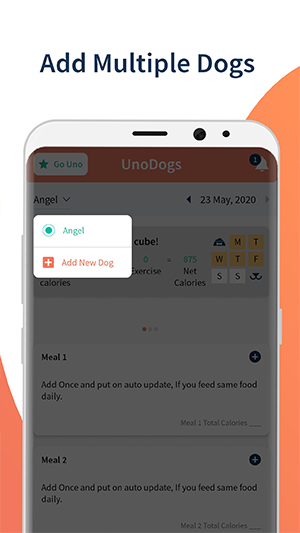 The App allows users to manage multi-pet families and you can also add up to 5 dogs into one account. Isn't that amazing?
Get free weight management
The free UnoDogs app can help you manage your dog's weight. All you need to do is just download the app from your phone's app store, tell us a little about you and your dog, and start managing your dog's weight right on your phone.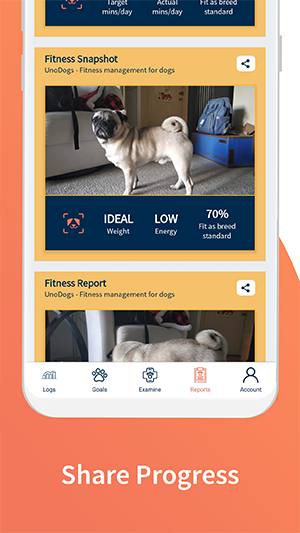 UnoDogs Fitness Management apps work both on iOS and Android platforms and are available for download in the App Store and Google Play. For more information visit https://play.google.com/store/apps/details?id=com.unodogs
About Mobulous
Mobulous is a leading mobile app development company serving many business verticals and domains with its world-class mobility solutions. The experts in the team have delivered 500+ award-winning projects with 50+ appreciations and 400+ satisfied clients. Apart from UnoDogs, there are numerous applications designed by the company have been recognized by many prestigious platforms, making them stand out from the rest.
Falling in love with this app?
Want to build a similar one?
Connect with us today for winning app development.
For any further queries, contact us at www.mobulous.com.
Live Links:
Google Play: https://play.google.com/store/apps/details?id=com.unodogs
Access The Unodogs App's UI Case Study: Coming Soon
Get in Touch with our Sales Team for Similar or innovative App Development Enquiry: sales@mobulous.com