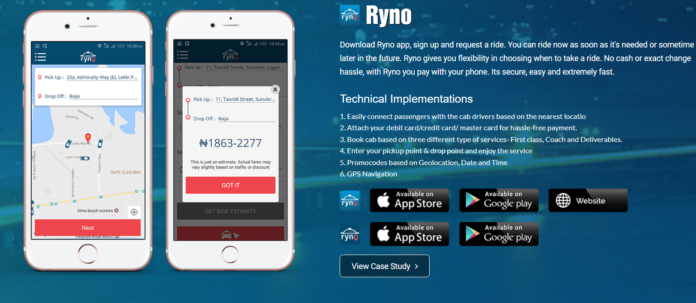 Now a day, everyone wants stress free life and wants their task to be completed in a simpler way taking the help of the technology. As the life of every person is getting more and more hectic so traveling from one place to another in big or small cities has become a big issue for everyone.
Thanks to technology and Taxi Apps we are saving a lot of time and money.
Mobulous is an On Demand Taxi App Development company which has contributed as well in the ecosystem by delivering some of the most amazing Taxi Apps from the last 4 years.
Recently, Mobulous has developed a Native Mobile App Ryno for one of our clients from Nigeria that will help the people to get hassle-free On-Demand Taxi Service. This also helps the service providers to gain a good advantage by providing fast and reliable service to their customers.
Through Ryno Mobile App, one can easily book a taxi to his location within a few minutes. Just tap "Request Ride" button and you will get the nearest taxi at your doorstep who will drop you at your destination. You can book the taxi based on your choice like – Coach, Business and First-class service that will give you luxury feel till you reach your destination.
Ryno also gives you the flexibility to schedule your booking based on your future need. You just need to enter the date and time for your booking and the app will send you a notification before your ride time will come.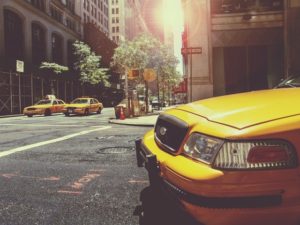 Also, Ryno can give you the advantage of the cashless drive as you can easily save your cards and pay online after your ride is completed. This is secure, easy and extremely fast.
In Ryno driver's interface, when any customer requests for a ride they will get a notification and will accept the ride request. Mobulous has integrated Geofencing, GPS, and Navigation in the app so that is easy for the drivers to detect the rider's location. The driver will easily reach the rider's location and will drop him to his destination. After the ride, riders will give a rating to the drivers.
So On-Demand Taxi Service Mobile Apps will make life easier for riders and profitable for drivers. If you have any idea for developing a mobile app in Location-Based Domain then feel free to contact Leading Top Mobile App Development Company Mobulous. We believe in bringing a change to the modern era of Mobile Technology by developing Native Android and iOS Mobile Application.
Product References Links below:
Google Play (Customer): https://play.google.com/store/apps/details?id=com.metro.customer&hl=en
App Store (Customer): https://itunes.apple.com/in/app/ryno/id1121491971?mt=8
Google Play (Driver): https://play.google.com/store/apps/details?id=com.metropilot.driver&hl=en
App Store (Driver): https://itunes.apple.com/in/app/ryno-pilot/id1119469655?mt=8
UI Case Study: https://www.behance.net/gallery/73423385/Ride-Taxi-App-Case-Study?tracking_source=search%257Cmobulous
Contact us for your next app project: sales@mobulous.com