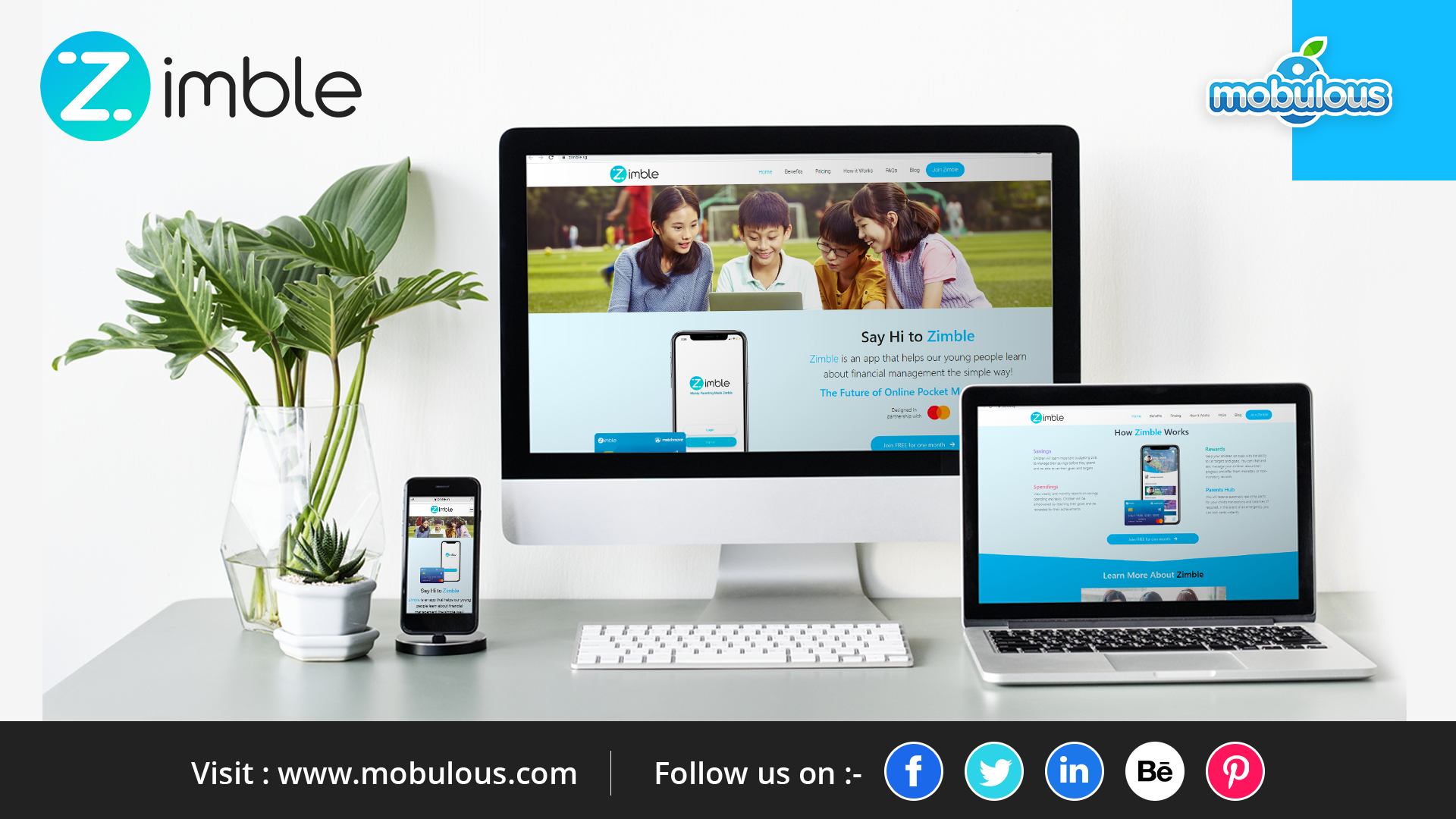 As you all know, Mobulous, a mobile app development company, keep creating unique and innovative apps and websites for the clients. So, we have recently created a website of the Zimble app for one of our clients. Zimble website is now live. Here, in this article, we will discuss everything about our newly made website.
Introduction
Zimble is one of the financial service apps that helps numerous people globally learn about financial management most simply. It is a fun and versatile app tailored to meet savings and spending goals with your children. No wonder each child is unique, and they require different rules and limits according to their nature. This app allows parents to set the card limits for children, ensuring appropriate rewards and benefits. The app's main aim is to educate children and help parents empower their families to a bright financial future.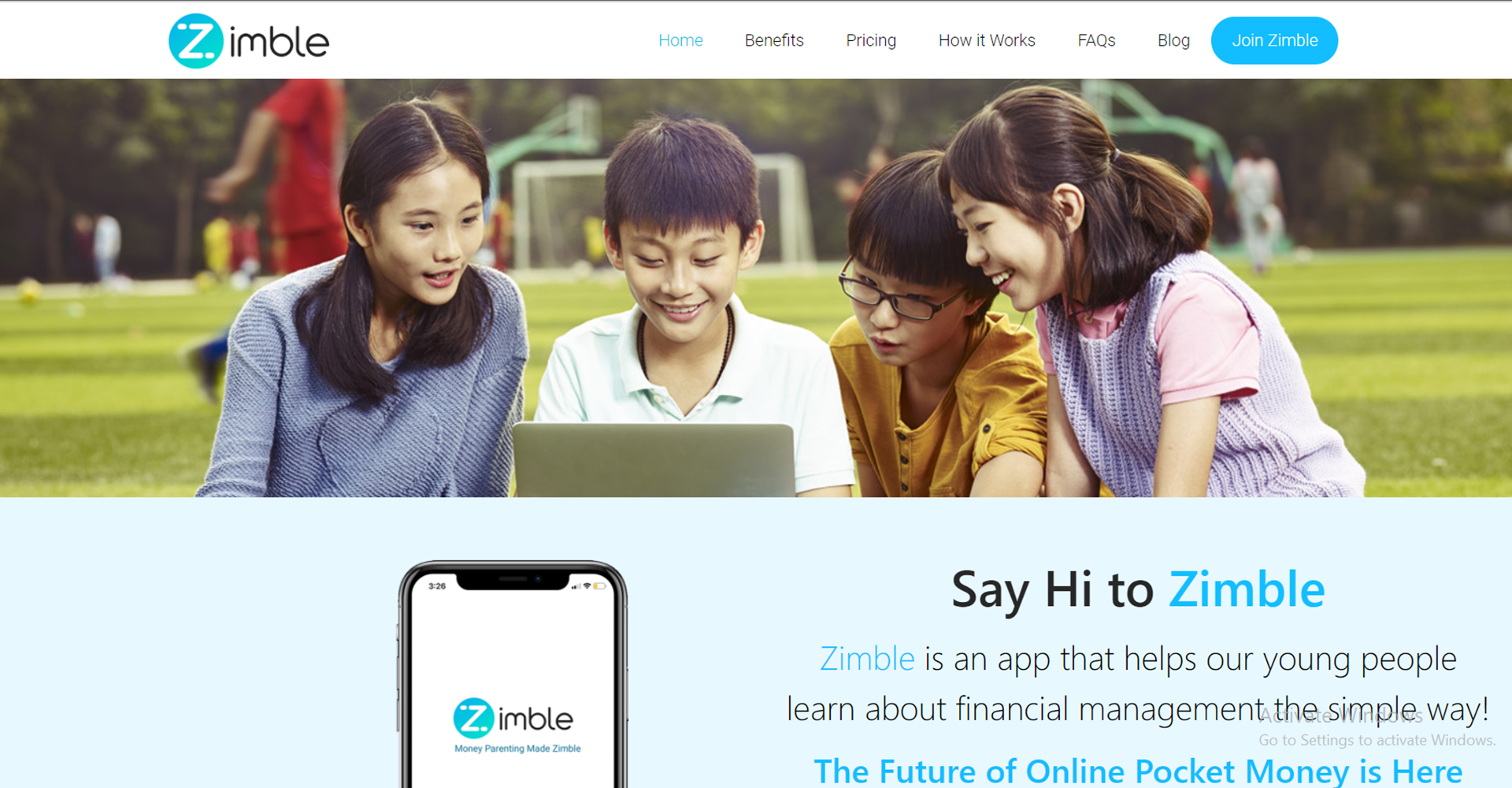 Web designers and developers of Mobulous
For a long time, web designers and developers of Mobulous have created incredible and stunning websites for clients worldwide. No wonder Zimble is another beautiful addition to their fantastic work. They have worked super hard to create the website for Zimble. From beautiful designs to the amazing user interface, Zimble has everything that a user can ask for.
Challenges
The Zimble App and its team of representatives offered a great financial management experience to families and their children. But, it's online presence didn't demonstrate value to their existing and potential customers. The Zimble client wanted a modern, digital headquarters that validated its service commitments, maintained current clients' confidence, and helped improve the new account openings.
The Approach
The first step in our engagement with Zimble was developing an in-depth website strategy that would help all parties understand the opportunities, weaknesses, and strengths for Zimble. During this process, our dedicated and experienced web development team identified the three key things that the Zimble website would have to do – demonstrate real value to prospective clients, improve traffic and access the critical content, and provide ongoing community support by adding the FAQs section.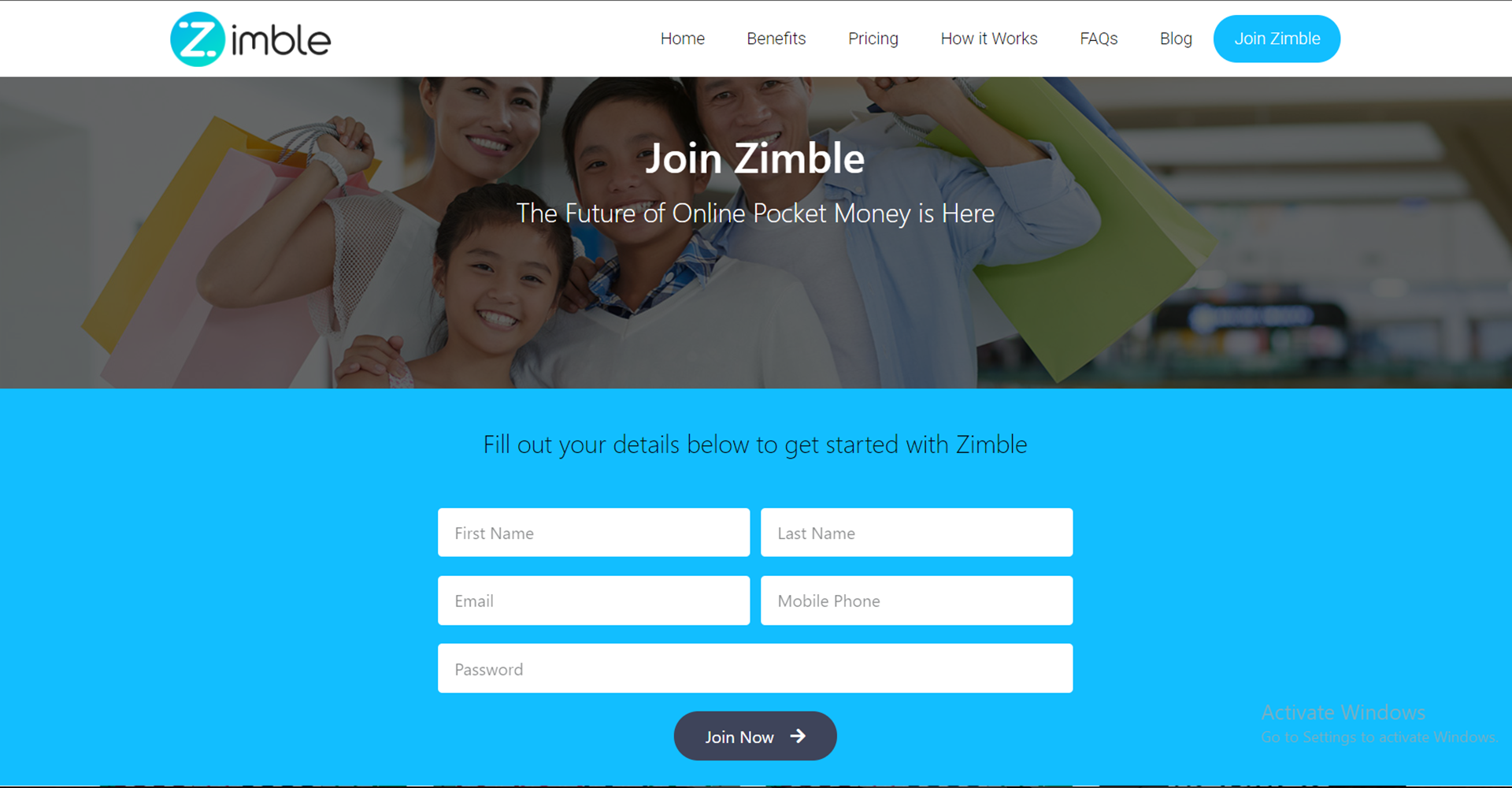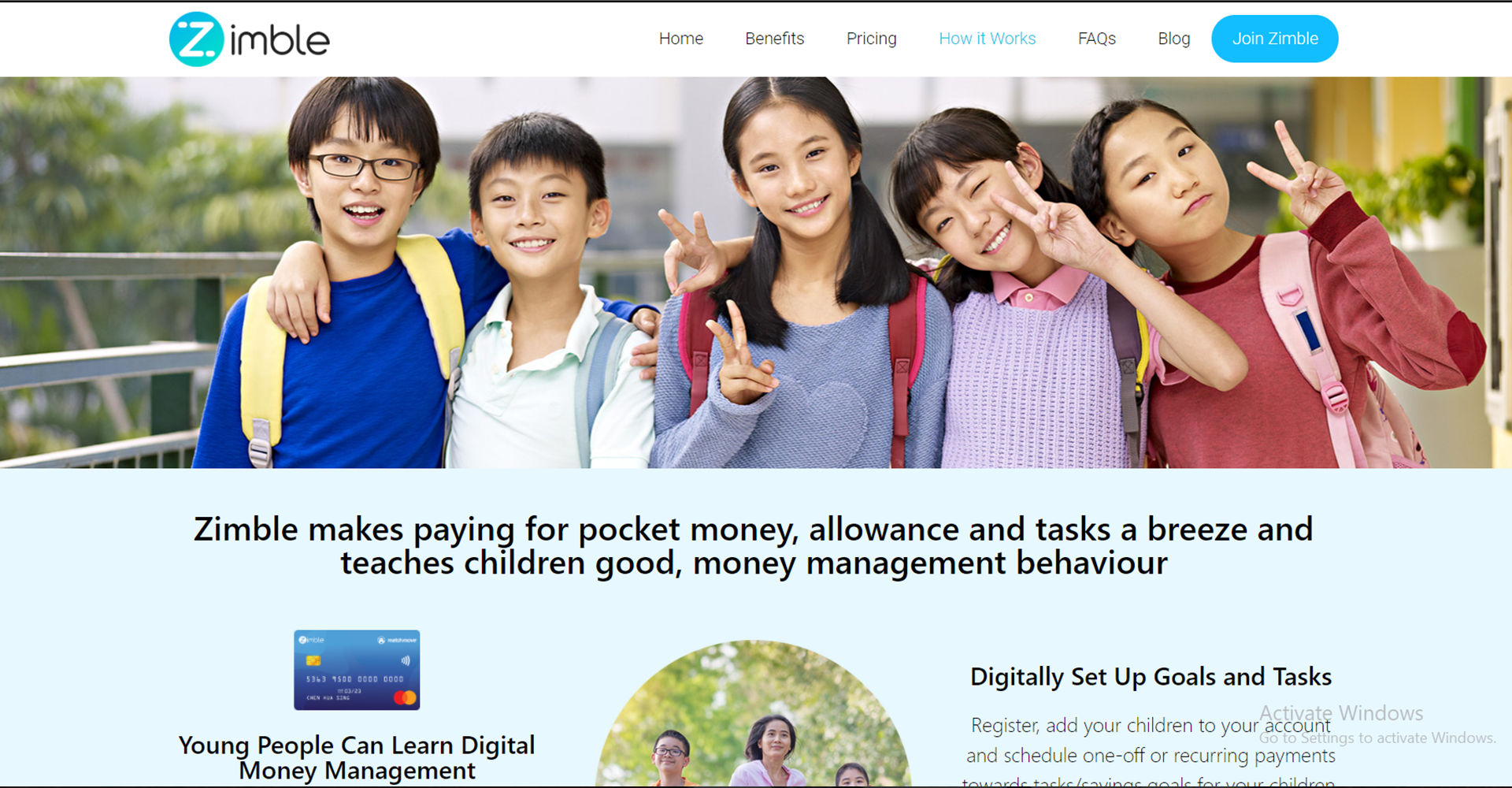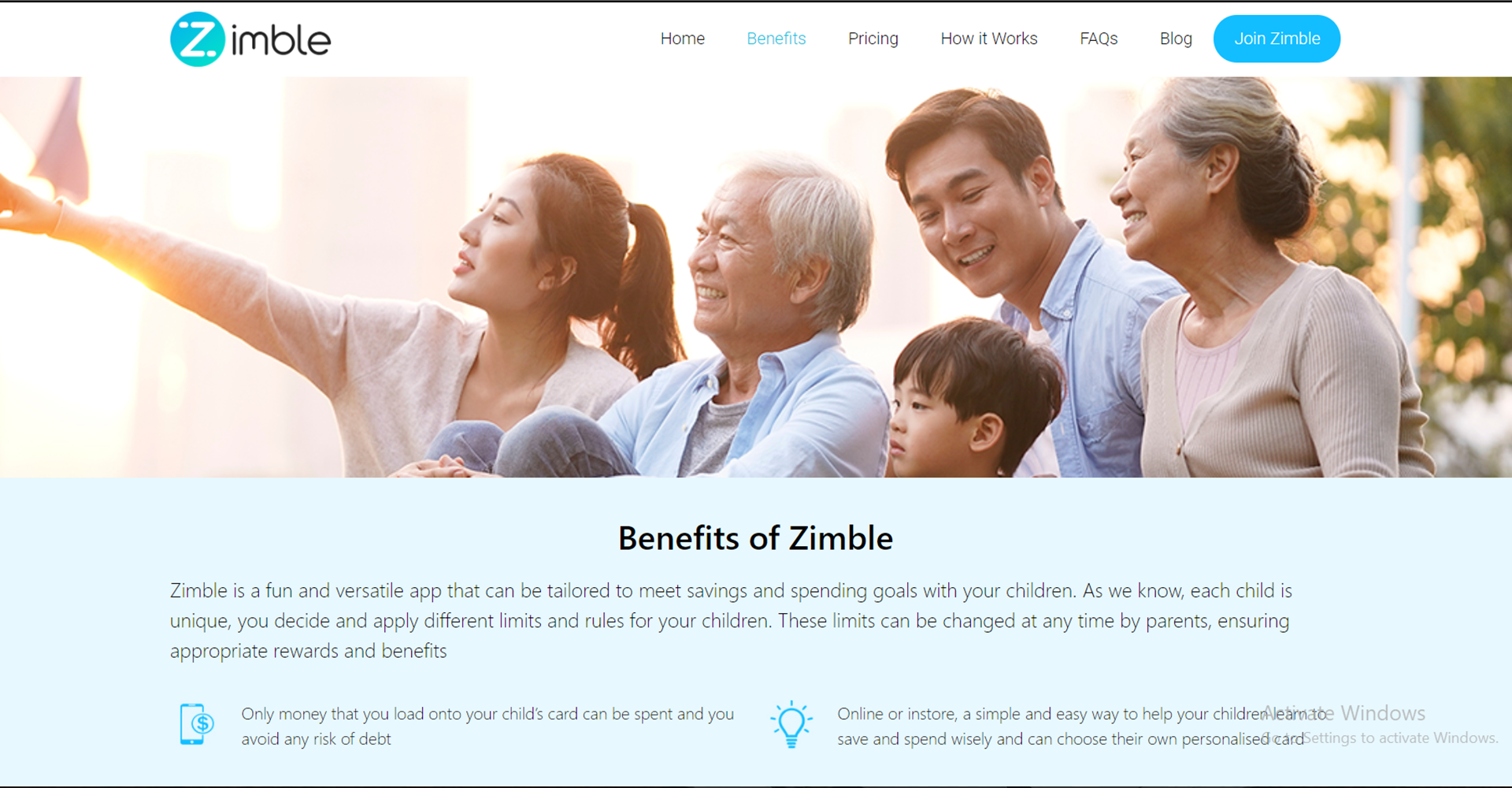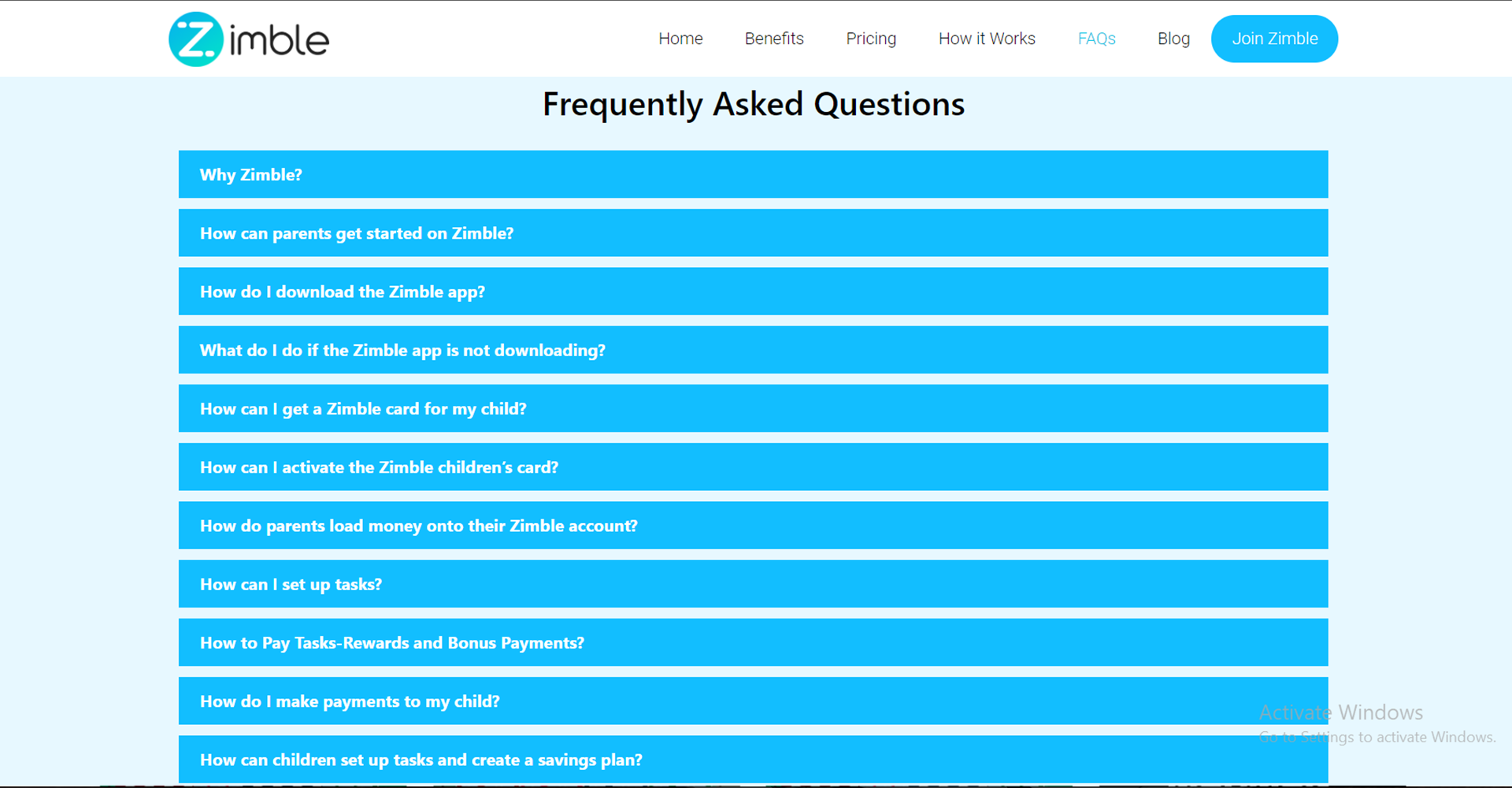 • Optimizing site features – To solidify the website's role as a companion for Zimble account holders, our team implemented several new site features that will give a more intuitive experience to the users.
• Updated Structure – During our website strategy, the Mobulous team identified various core user segment that the website needed to serve. Our UX team developed the website architecture with innovation & thoughts. One of them is a unique navigation solution that lets visitors explore different homepages tailored to their specific needs- giving a high-quality homepage experience to every user.
• Blog Section – At the core of the Zimble brand is its relationship with customers – a strategic pillar that had to provide value to customers. Our dedicated web development team developed a body of content that would be featured on the website's Blog section to accomplish this. Developed by the Mobulous team, the Zimble Blog section is a gateway to articles, and blogs for Zimble users, fostering customer engagement and continuing to provide value to users.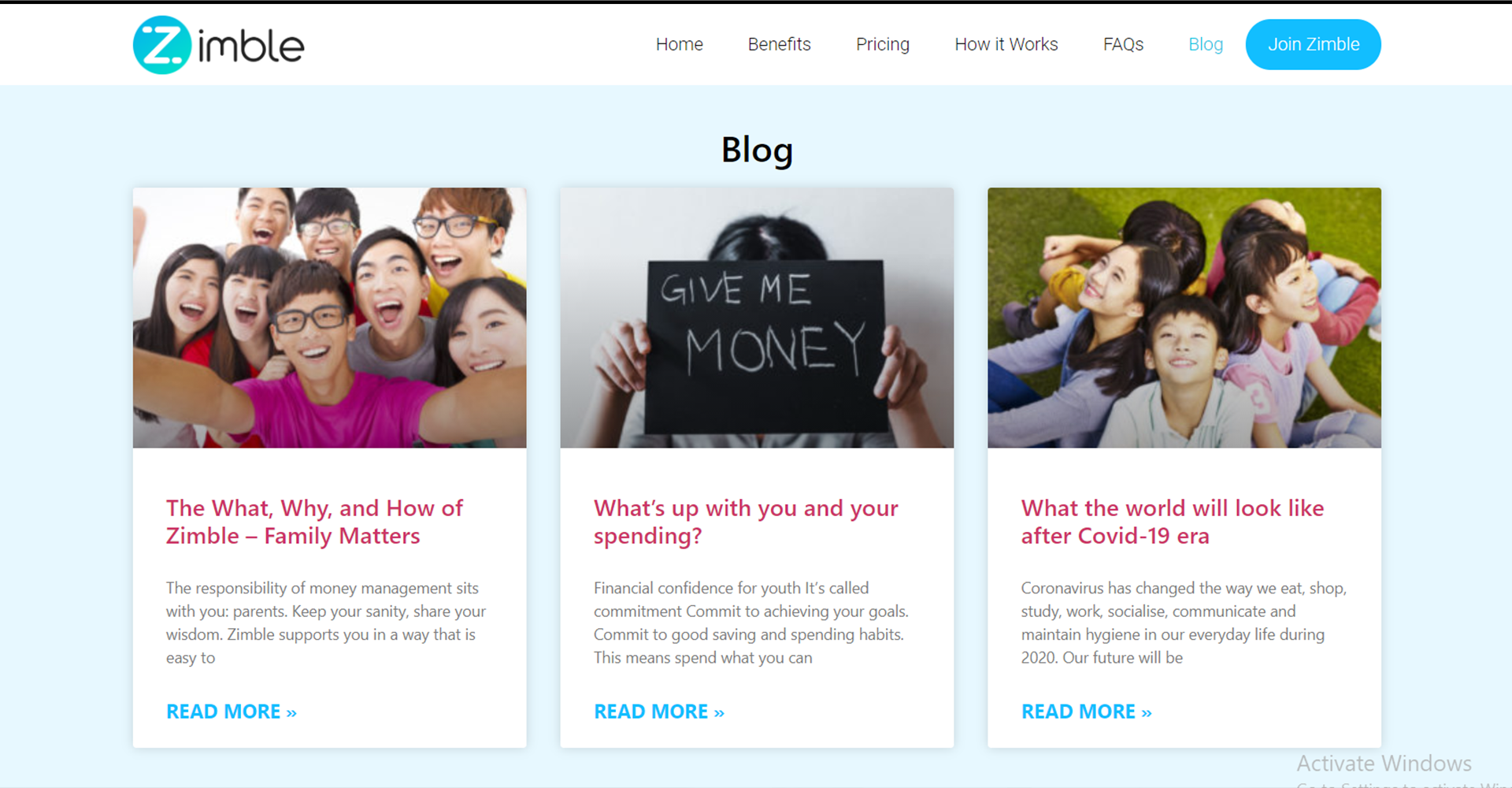 Why should you also invest in a financial management service app?
Some exceptional market value and stats: Financial Services Apps and Websites
• Approximately 63% of smartphone users use at least one personal finance app.
• Around 2/3 of American smartphone users use a personal finance app to manage their finances.
• According to a report by Statista, the total transaction value in the personal finance sector is expected to reach US$10,128 million by the end of this year.
Why should you choose Mobulous for website development?
If you are looking to create the world's best website at a reasonable price or redesign your old website to make it more attractive and appealing for your business, then Mobulous, a top website & mobile app development company is a perfect choice for your website development project.
We are one of the top leading website development companies working with global Enterprises, SME's and as well as small Start-Ups to provide them an end-to-end solution for custom-tailored software, web, and mobile apps. With the latest technology, smart planning, and an excellent design thinking approach, we help our client accelerate their business smoothly. We firmly believe web development should be interesting to attract the considerable attention of the users. We have a long and proven record of successful performances for several reputed clients across industries.
If you have any unique ideas regarding web designing and app development projects for your enterprise or business, Get in touch with us. We are always here to assist you with our 24/7 service.
Reach us today and sit back and relax! www.mobulous.com
Live Links:
Live Website: https://bit.ly/3kxkrSJ
Get in Touch with our Sales Team for Similar or innovative web Development Enquiry: sales@mobulous.com