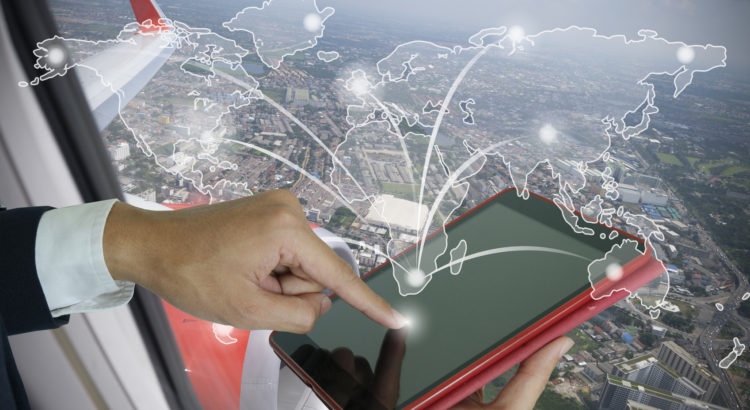 Building Mobile and Web Apps using CDNs
CDNs plays a large significant role in Mobile and Web Apps.
Yes this is year 2017 and time of CDN is on Board with Native Mobile | Web Apps Developers.
We|Mobulous did not consider working with CDNS until recently one of our Client(s) demanded a CDN set up for their Native Android| iOS Mobile Application.
Let us start with understanding what is a CDN.?
What is a CDN.?
There are nearly 6 billion people on the planet, 5 billion of whom own a cell phone (Approx). That is nearly correct stats.
A content delivery network (CDN) is a system of distributed web servers (network) that delivers the content to a user based on the geographic locations of the user,
the origin of the data and a content delivery server.
The Motive of this service is to be very effective in speeding the delivery of content of websites|Apps with high traffic traction.
The closer the CDN server is to the user geographically, the faster the content will be delivered to the user.
CDNs also provide protection from large surges in traffic.
Content can be a set of static HTML, set of image(s) , set of video(s),PDF(s), Presentation(s) or anything that is there to load|buffer.
How Does a CDN work.?
When a user goes to a website or uses the App without CDN, the user direct goes to the web host. Web Host is responsible for all the content delivery .
Content inludes java scripts, css, images , videos , in App dynamic content etc.
When your App |Website has a lot of content the challenge is that the speed can be slow if there are lot of users accesing the same web host |App host at the same time.
Here is where the CDNs come into the picture , if you user CDNs for your website and Mobile App, it pulls the data directly from you web|App host and re boardcasts
through different Edge locations. These are different Data centres, servers at multiple locations across the world.
We call them Content Delivery Networks.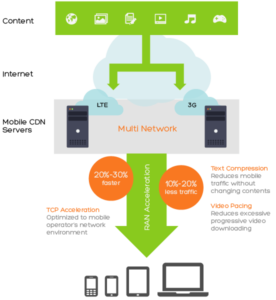 Why should you use CDN for your Mobile App or Website.?
The main reason to use CDNs is to increase your up-time and increase speed for all your visitors.
It is more convenient for the users in you App or website when there is less buffering time and any kind of content is loaded instantly.
When and how to use CDN.?
Each Product is unique and it requires some basic analysis to define when,where and how can be use CDNs for your Product.
Get in touch with us sales@mobulous.com for more detailed understanding and implementation of CDNs in your existing website or mobile Apps.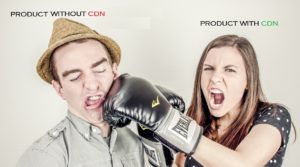 Most Famous available CDN networks
Mobulous recommends the following Top 5 CDNs for your Product  Building Mobile and Web Apps :
1. Incapsula
2. MAXCDN
3. Edgecast
4. Amazon CloudFront
5. Google App Engine
Each of the above have different commercial plans for CDNs implementation for your Web and Mobile Apps.
Be Wise and do a detailed research to finalise the best CDN for your App|Web Project
or connect with Top Mobile App Development Company Mobulous for recommendations and suggestions based on unique identification of your Business Model.
Building Mobile and Web Apps
Cheers to the age of CDNs.
Use our Quote calculator to get a Free Quote : Click here