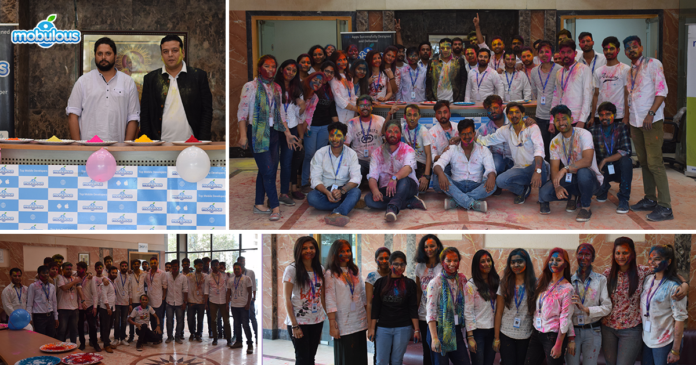 Wishing all the readers a happy holi,
May this festival comes to you all with the glory!
Playing with the colours is a real joy,
The festival will never let your happiness destroy!
Let's get up and put up the gulal on each other's face,
It's time to celebrate with all the grace!
Holi is a holy festival of Hindus which witnesses happiness and togetherness. Mobulous believes in the proverb, "All work and no play makes Jack dull boy"; that is the reason here every festival is celebrated with immense joy.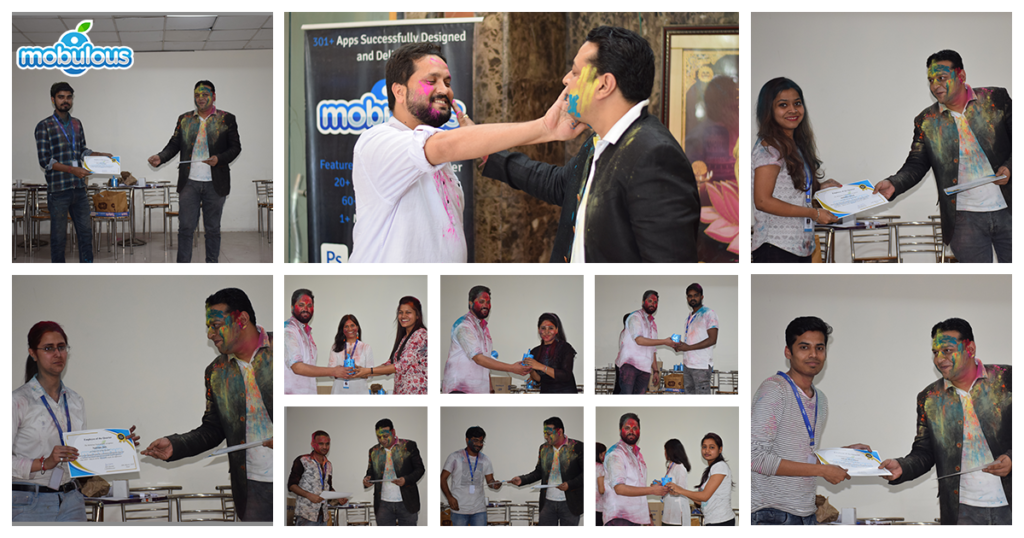 A day for the celebrations!
The day of colours and happiness witnessed all the members of Mobulous family cherishing the moment with joyful music. The team enjoyed the game musical chair which can be seen with the giggles of our scintillating stars. The hidden actors and guessers ruled the day by winning the game dumb charades. The celebration is incomplete without tambola which drew the attention of active minds.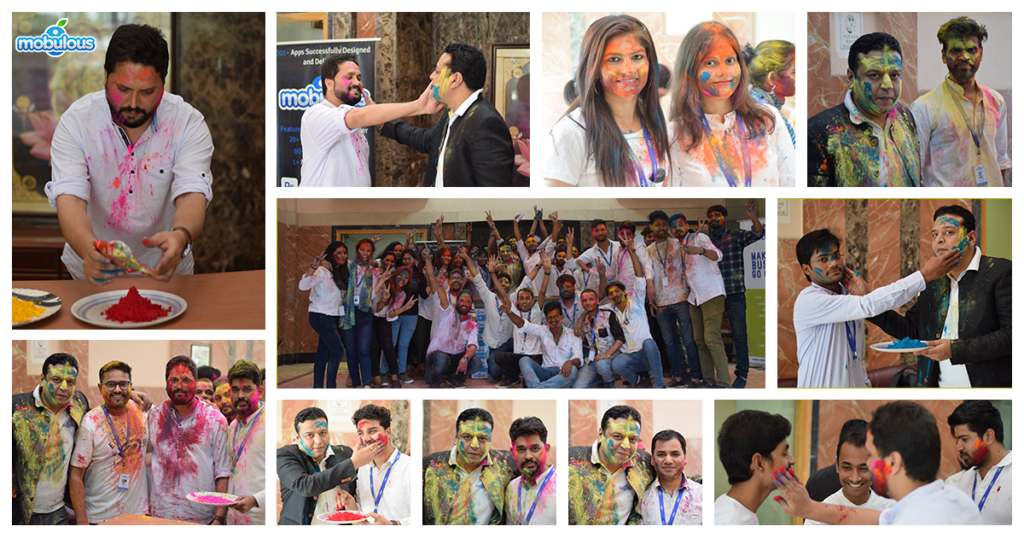 Daring enough!
The team is enough daring to complete the dares given in the task. Some sang the song, on the other hand some danced on the beat of DJ.
Shake the legs with the Rhythm!
Dance is the right way to show your happiness and the same was done in the holi party. Everybody enjoyed the party and danced to celebrate the festival. In this holi, we got some hidden super dancers of our team.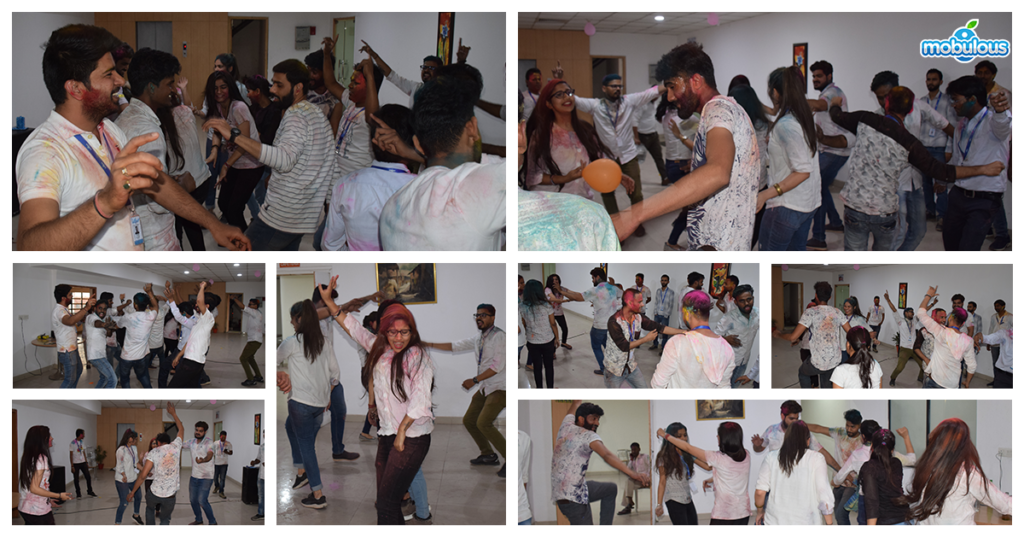 Rewards for the Champs!         
Mobulous believes to praise the hard work of the team! Employees who worked with dedication were rewarded as we believe that they deserve praises.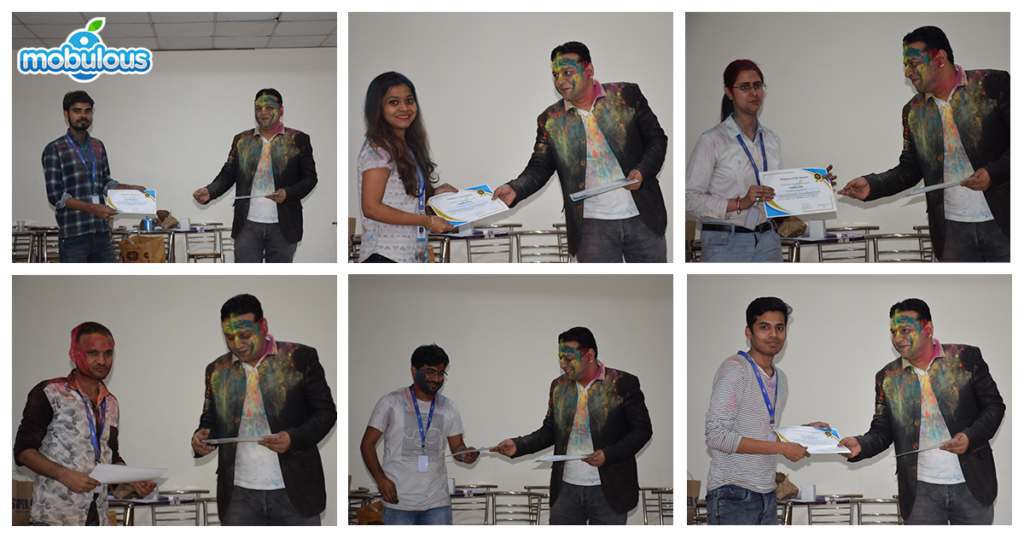 Awardees of the games!
Those who won the games as well as the attention of the evening were also awarded.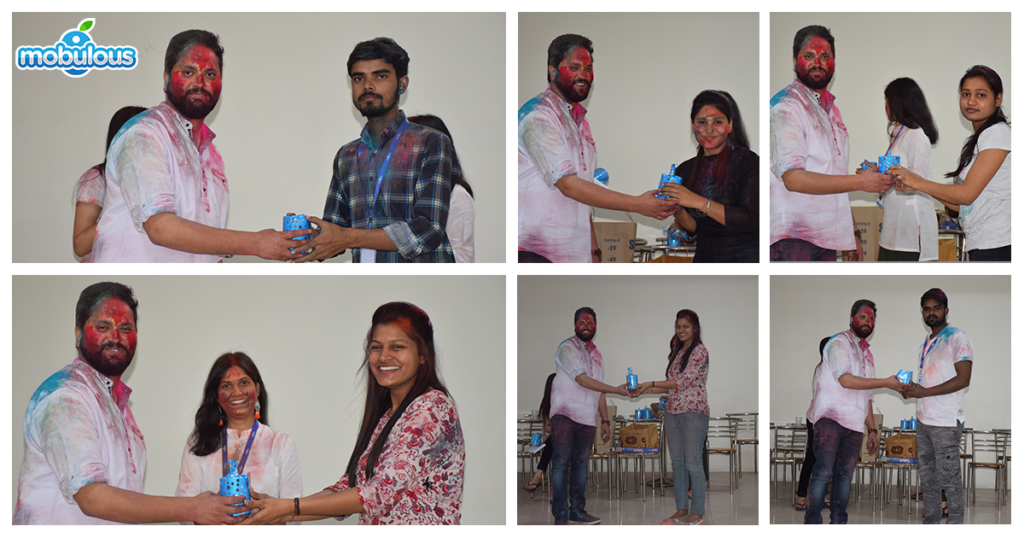 Discussion on the Table!
It is said that free minds come up with innovative ideas to grow! The party wrapped up with the people discussing about their personal as well as company's growth.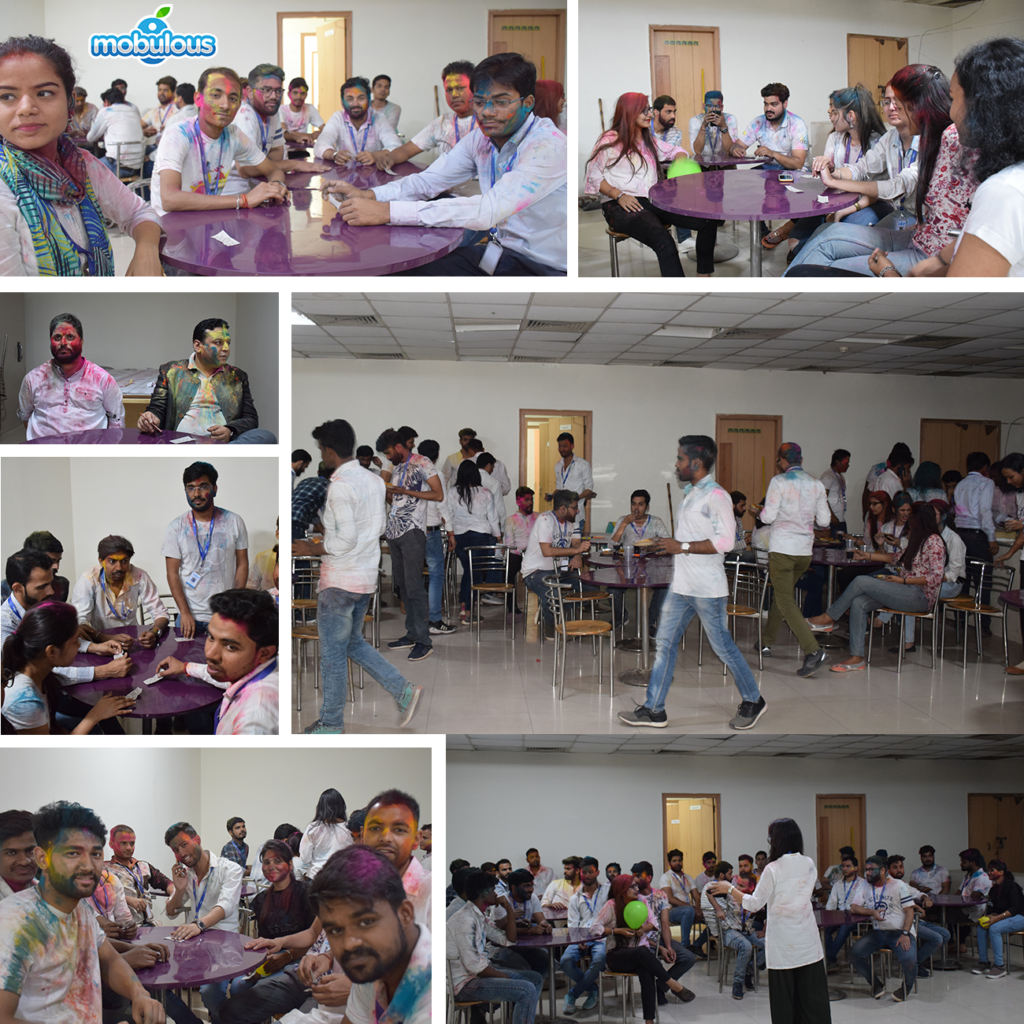 Spread the colours of love!
Forget all the hatred and spread love, is what we believe. Each member was coloured with affection and natural colours. Everybody enjoyed the party and have a refreshing mind to innovate some more wonders.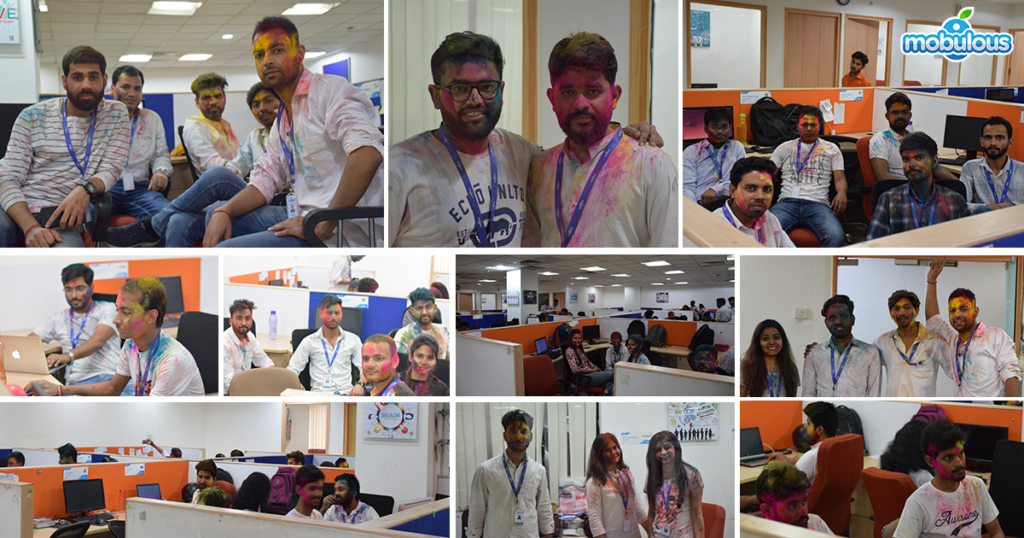 More About Mobulous:
Get free quote:  Click here
Know more about our developed Products and recent Blogs: Click here
Get in Touch with our Sales Team for App Development Enquiry : sales@mobulous.com