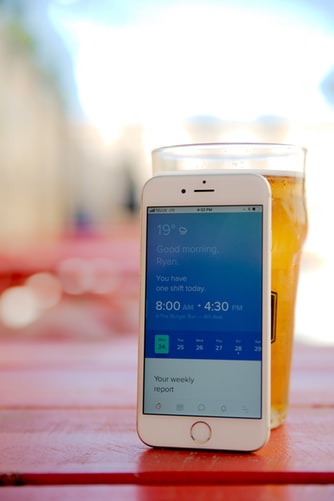 Before you dive deep into the mobile application development industry to find the right iOS app development company for your business, you should first understand why you need this. So, let's understand why your business needs an iOS application.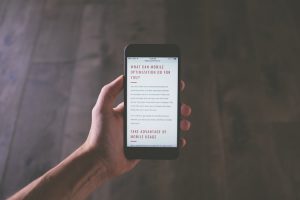 Apple- A brand doesn't need any introduction. Every January, Apple discloses statistics to prove how well the App Store and iOS apps performed that year. According to the fact, there are around 2.2M apps in App Store, approx. 2,540 apps are released every day on the App Store. That's why many successful businesses have shifted their focus toward mobile applications to grow and reach their business at a height of success. There are a lot of benefits associated with having an iOS app, such as –Better App Revenue
Security of Enterprise Data

High-Quality Standards

Apps for all business needs

Established Customer Base

Exemplary User Experience

Tech-Ready Audience

Low Fragmentation and Ease of Testing

High Market Penetration

Less Development Time
I hope you understand why you need an iOS application for your business. But how to find the right company for your business, when many companies available on the market that are committing to offering quality services? Well, below are the points that will help you to make a wise decision. 
Technical Expertise:
Whether it is about implementing the functionalities, designing a new application for your business, an iPhone application development company will be able to deliver more distinctive facilities as compared to a normal application developer. They have a team of experts that have in-depth knowledge and technicalities of iOS-specific. This enables them to work quickly and accurately.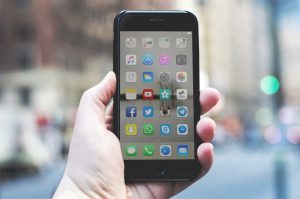 Well Maintained Infrastructure:
The iPhone application development company will be offered a perfect environment which can be used for crafting the software. This infrastructure is unique and sophisticated to meet all the exceptional requirement of Apple and this enables the developer to deliver the expected output within the expected time.
Tools And Technologies:
Hire iphone application Development Company and get perfect tools and technologies. You will be provided all the important and necessary advice that meet all the development needs of the customers. 
Complete Dedication Is Offered:
Choosing an experienced application developer from renowned companies will help you to block the developer's time solely for your requirements. They will help you to reach your business to the next level. 
Comprehensive services:
The best company offers to end-to-end digital marketing services, including -Website Design, Static Website Design, Dynamic Website Design, Native Mobile App Development, React Native App Development, Cross-Platform Mobile App, Hybrid App Development, Ipad App Development, Ios App Development, Ios Startup App Development, IOS Real Estate App, Ios Education Application, etc.
Great work culture:
Idea Approach, they first create a vision for your project in order to craft a solid understanding of what your unique needs and expectations are. This stage is also marked with creating SOW, timelines, checklists, and deadlines for your project. Once they understand your requirements, they will create a road map to complete the UX Flow of a mobile application. So, if you want to hire them, contact them directly.