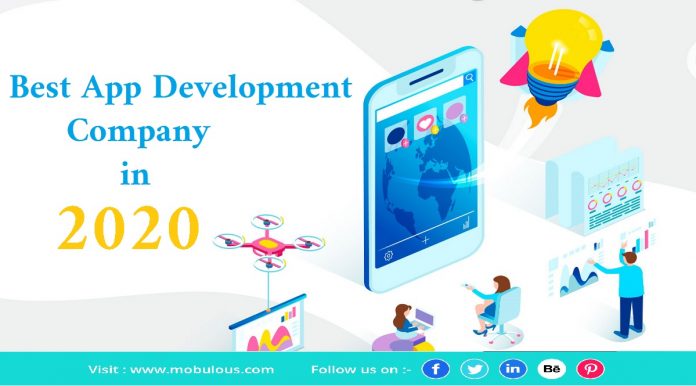 We are in the world of the digital era, and it is vital to develop a mobile app for business. Companies of various sizes and scales are investing in mobile app solutions, leveraging its benefits to increase existing business. Enterprises are choosing mobile app development to boost sales, offer better customer experience, and to stand out in the competitive market. According to the report, 87% of mobile users are spending their time in apps, while only 13% on the web.
If you own a business and have an incredible app idea for the industry, then you are fully aware of the app development process. Now, you might be planning to spend on one of the top app development companies in the market to develop your business app.
But, before choosing the top app development company for your project, it is crucial to set proper criteria based on your unique project requirement. There are lots of mistakes you could make while hiring an app development company in a hurry. You may make the mistake of hiring the wrong app development company. Many businesses often get carried by the power of the sales team, Flashy websites, low prices, and beautifully written proposals.
Companies might get overwhelmed by the company's track record of success. But, we would suggest you set specific criteria to screen the companies on a multitude of aspects to determine their strengths and weaknesses and then analyze which app development company is the one that meets most of those criteria.
Here is the list of top essential principles for 2020 that we have created to help you in selecting a mobile app development company- including all the critical aspects of an app development project.
Top essential principles for 2020
* Creating a list of top mobile app development companies
You can start your search by making the list of top popular app development companies that you think could be the best fit for your project. You can choose the top app development service providers according to the size of the company, local-language support, global delivery capabilities, and the ability to address legal and regulatory requirements. These are some parameters that give you the insights of the company that how powerful and competent their business is.
* Portfolio
When it comes to choosing top app development companies, then this is the most important criteria that you should consider. Dig into the website portfolio to look out at their most recent works. The work profile of the specific company can help you to evaluate the company's capabilities and also will give you an idea of whether the company is potential for your app development project or not.
Also, don't forget to check out the types of apps created by them are up to the standard level of your requirement or not, based on technology, UX/UI design, and industry served. By seeing the individual company portfolio, you can get an idea of their app development capabilities and the strength of the mobile app developers. Choose a company that has developed apps in the same industry as yours or similar to your app requirement.
* Expertise team
Before you choose any of the app development companies, not forget to ask the app development agency to provide the name of the people involved in proposal development. It is very crucial to know the name of the tech team to make sure that the expertise IT team can implement unique features and functionalities within the timeline and budget or not. The tech team should have capabilities to deliver a unique app with new and innovative features and functions.
* Technology Stack
A technology stack is a list of all the technology services such as framework, programming languages, tools used to build and run a single application. A finely-tuned technology stack is essential to make an app development project rewarding and successful. Discuss the technology stack with the application development companies on the following aspects: scalability, reliability, security, Developer's potential, time to market, development cost, availability of team, migration, etc. Choose the one that demonstrates trust and evidence that similar types of tasks are completed with the same level of complexity.
* Development Cost
Cost is a critical factor, but it should not affect your decision-making at the very initial phase. Your aim should be to get a useful application, not the cheapest; low costing might seem tempting but comes with certain drawbacks that will cost you a lot after some time.
Choose the experienced IT industry and talented web or mobile app developers, based on their previous work that charged within your budget. We would recommend you to not opt for app development companies that offer the cheapest option.
* Check References
The final criteria are the most important criteria that you should consider while choosing an app development company for your project. Check references to see how the relation with their past clients is. Recommendations don't provide clear information, but it will give you some pros and cons of the app development agency. Remember that the bulk of your judgment should be based on genuine facts.
Wrapping Up
Choosing the best app development company is quite challenging as there are so many IT software agencies available in the market. That's why we have collected some essential principles which are discussed above that will help you in selecting a company that you believe will be the best fit for your project.
Hope you found this information helpful and useful so if you liked the article, then please do share it with your friends and families who are seeking for suggestion in order to hire the best app development company.
Also Read:
Anticipating the future hidden software development cost after launch
Services Provided by Mobulous to satisfy entrepreneurs, enterprises, & startups needs
PHP vs. Node. JS: Which is best for the project
Leverage the Potential of Hybrid mobile apps to Power your Business