Why Businesses Choose Custom Mobile App Development
Mobile apps' popularity is rising, as many businesses are moving their companies online.
The use of mobile apps has indeed changed the way businesses tend to operate.
Businesses are coming up with original & newer strategies so that a competitive advantage can be maintained.
Thus, custom mobile app development plays a vital role in boosting the digital plans of businesses.
The reason is that custom mobile apps have several key advantages compared to conventional mobile apps.
So, this blog will discuss why businesses tend to choose custom mobile app development.
Let us have a look: –
What are Custom Mobile Applications?
A custom mobile application tends to have a lot more features as compared to the mobile apps that are built on Android or iOS.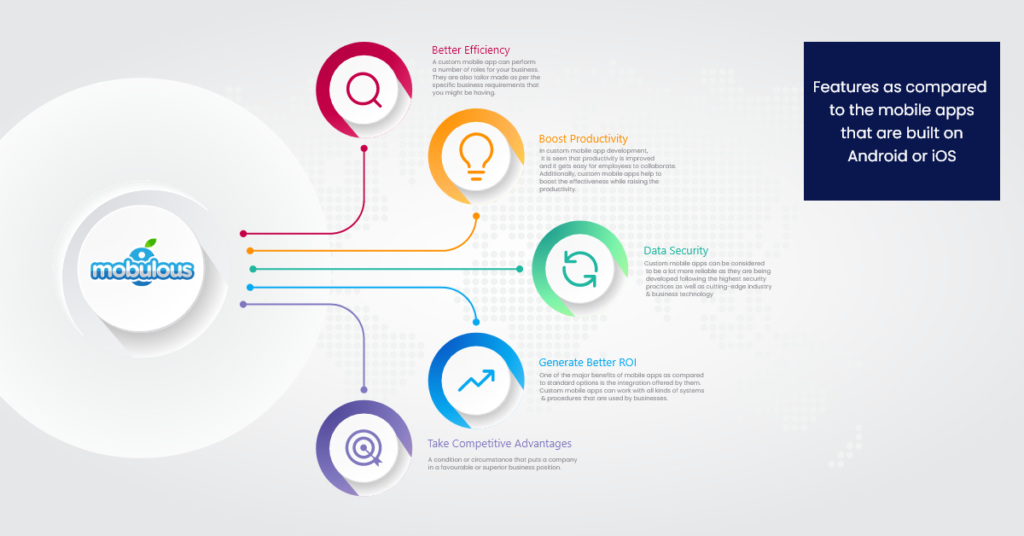 Besides, you would have a much more comprehensive user experience regarding custom mobile applications.
A custom mobile app is also built based on your needs as well as the professional objectives that you might be having.
Other than this, you can create a product that aligns with your objectives and vision.
This way, you would stand out from your competitors, who rely more on commercially accessible mobile apps.
You can make your app custom-made to target particular industries or markets.
In this way, it would become relatively easy for your potential clients to reach out to you as well as discover the services that are offered to you.
Thus, if you opt for custom mobile app development, then you can be assured of success in the long term. You would also be able to reach out to larger audiences and perhaps engage with them correctly.
The top reasons why businesses should opt for custom mobile app development are:-
Efficiency would be boosted

.
A custom mobile app can perform some roles for your business. They are also tailor-made as per the specific business requirements that you might have.
Further, these applications are customized as per your working style and boost efficiency while increasing the ROI for your business.
Productivity is improved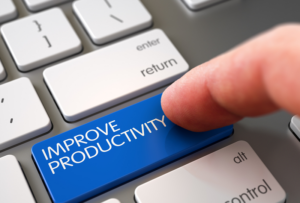 In custom mobile app development, it is seen that productivity is improved, and it gets easy for employees to collaborate.
Additionally, custom mobile apps help to boost effectiveness while raising productivity.
High Reliability & Security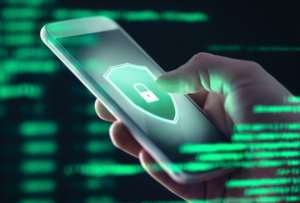 Custom mobile apps can be considered a lot more reliable as they are being developed following the highest security practices and cutting-edge industry & business technology.
Also, in custom mobile app development, all your needs are examined while applying the best practices. Additionally, all the potential problems & risks are handled.
They can also provide significant value & high performance to your business.
Scalability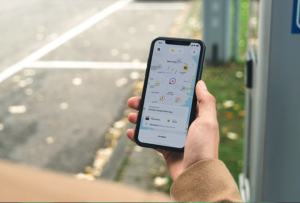 In standard applications, it is seen that they can handle only a predetermined amount of cycles or assets.
They won't be able to handle more than their prescribed limit once your business tends to grow.
On the contrary, custom apps can scale up things quite efficiently.
As a result, your business would be a lot more enhanced.
Seamless integration is offered
.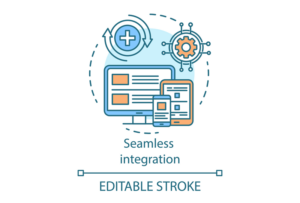 One of the significant benefits of mobile apps compared to standard options is their integration.
Custom mobile apps can work with all kinds of systems & procedures that are used by businesses.
Thus, real-time visibility & data precision is improved.
It can also help businesses as they can automate workflows, improve corporate processes, and improve decision-making.
Moreover, they can do so by implementing the tools & systems that are designed for them specifically.
It helps out in improving the awareness of the brand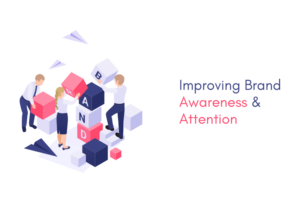 At the current time, businesses need to come up with a strong brand and have market recognition.
So, if you want brand awareness, you should definitely opt for custom mobile app development.
With custom apps, you can display the things that are offered by your company while expressing the innovative qualities that your business has. In this way, the functionality & usability of your apps can be improved.
Lastly, it would be best if you opted for custom mobile app development to bring potential customers to your brand.
It is suitable for marketing campaigns
.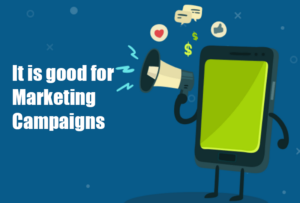 Custom mobile applications can act as efficient marketing platforms for corporations & businesses.
The reason is that they provide one-stop access to information about services & business.
Other than this, they can effectively display the ratings & reviews, history of the company as well as offerings.
Additionally, they can communicate many details such as new items, discounts, etc.
They can also be used as a marketing channel, and you can expect great results from them.
Personalization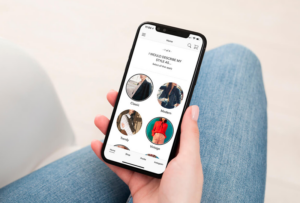 Currently, the business environment has a lot of competition; therefore, you must create a distinct identity for your business.
So, you can very well do so by creating custom mobile applications.
Customized solutions can very well match the requirements of your project, handle all the problems, and capitalize on the advantages you might have.
You may also be able to create personalized solutions having specified technologies & features.
Project management becomes easy
.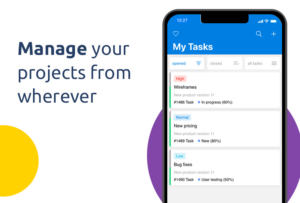 With custom mobile app development, project management can become relatively easy.
Additionally, you can track the due dates & projects in real-time.
Other than this, you get the option to install notifications & updates, which would notify you once a project stage is finished.
Hence, you won't have to struggle with the project management system.
Accountability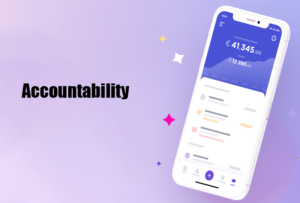 With customized mobile apps, you can easily record the thoughts & ideas of your customer.
Hence, this way, you would be able to serve your customers better and increase accountability.
So, it would be best if you opted for custom mobile app development for the business that you are running. In this way, you can improve your position in the market and perhaps stand out from your competition.
Custom mobile apps can also be used for sales & marketing and can help promote your brand.
What are the things to consider when developing a custom mobile application?

Faster launch time to market
Custom mobile applications should be profitable and built in a short period so that they can be launched in the market quickly.
Custom mobile applications must be adjusted & corrected to get greater efficiency. Further, the final result that you would get should be adequate.
Compatible with multi-network
The custom application you are developing should be tested on different networks and ensure that it works correctly on all of them.
Most of the custom apps are developed keeping multiple users in mind. Hence, it is essential that you offer strong authentication and perhaps secure access to the data.
The app should be adequately tested to ensure that it doesn't affect the battery life. The reason is that users don't prefer using apps through which the battery can be drained quickly.
The custom mobile application you are building should have an excellent user interface. Other than this, it should provide the customers with a good user experience.
Data Synchronization should be efficient

.
The application should be able to synchronize the data with the server regularly with appropriate frequency.
Optimized channel of communication
An optimized communication channel should be present for the app, for instance, WAP, messaging, etc.
What are the custom mobile app development trends?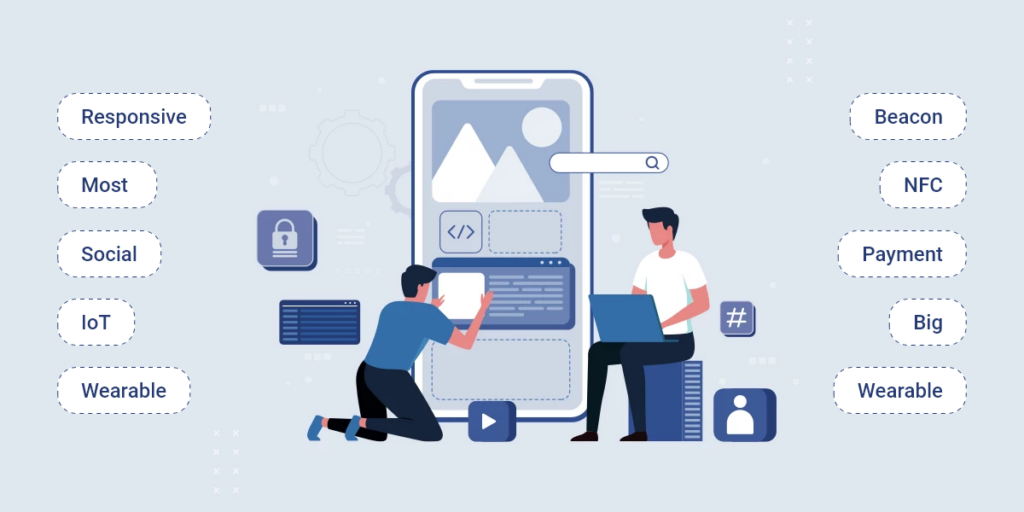 Responsive layouts are one of the latest trends, and app users immensely appreciate them.
Most app users prefer cloud-based applications as less data needs to be stored on the phone.
Social media integration is essential these days for most applications.
IoT is a trend that is widely being used as it can control different devices and home appliances using mobile applications.
Wearable technology is used a lot these days as people are becoming more aware of fitness & health issues.
Beacon technology is considered one of the fastest growing technologies, and they are widely used in custom applications.
NFC is being used these days to make payments using mobile applications.
Payment gateways allow people to make cashless purchases in stores and make payments on various e-commerce websites.
Big data is a part of the data analytics industry and helps improve the user experience.
How Can A Custom Mobile App Development Company Help You?
A custom mobile app can very well fulfill the unique business objectives that you might be having and, in turn, provide you with the necessary outcomes.
So, there are several benefits associated with hiring a custom mobile app development company which include:-
They can bring the skills & knowledge that can come in handy for you.
They can help in app deployment maintenance, quality standards, features, and security.
You can leverage their existing code technology & libraries to launch your product quickly in the market.
You will get a lot more flexibility in terms of handling the timelines & budgets.
Final verdict
If you are running a business, your aim should be to stand out from your competitors in terms of the services/product you offer.
Custom mobile development has several benefits associated with it, and it helps businesses to address their objectives & allowing them to grow.
So, if you are looking out for a custom mobile app development company, then Mobulous technologies can be one of the best choices for you.
They have significant hands-on experience in custom mobile app development and are backed by an excellent team that can cater to your business's unique requirements.
The best part is that their charges are highly competitive, and you would get the best return on investment.