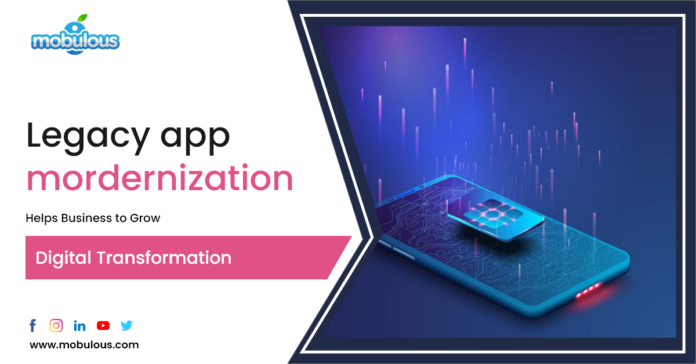 Have you ever wondered why your current computer has the latest version of the software instead of the old software used five years ago? Obviously, your current system has more power and capabilities than the older one. Over time, technology is getting obsolete. However, this aspect is also applicable to businesses too. The business you run today is not the same as it was a few years back. When you started your business, you had advanced systems, the latest software version, and agile IT infrastructure. But now, these systems are becoming outdated and obsolete, which puts a legacy burden on your business.  
An important thing to note is that a piece of systems, software, and code, which you count "legacy," may still work perfectly fine, but they generally face high-security risks. Its status as legacy may mean that nobody is keeping it updated, and it may suffer from compatibility issues with your advanced system or software. Outdated systems are a pain- but they can also be harmful to your business's further growth. Here's why. But first, take a quick view of what a legacy system is.
What is a legacy system?
According to Gartner, a legacy system could be information systems, technologies, or codes that hamper further development. It doesn't allow for the easy integration of new features and slows down your daily business operations. Put it simply, a legacy system is hard to maintain, support, and extend. Reliance on legacy systems can also hamper digital innovation and put your business into technical debt day-by-day. It is often challenging to maintain, support, integrate, and improve new systems due to their architecture, underlying technology, or design.
So, whether you want to design a new application or modernize your existing application, you can rely on website Development Company. The company is well-equipped with a team of developers and designers who have years of experience. So, what are you waiting for? Contact them today and have the benefits of their services. 
Benefits of Availing Website Designing Services 
In today's highly competitive world, having a professional looking website is crucial. The main reason behind this is that it gives an edge to the businesses. With a good looking site, you can not only attract a large number of audiences towards your business, but you can also increase your sales. Therefore, it is a big necessity for every business just like having a physical office. If you are going to start up a new venture and want to grow your business worldwide, then you should hire a professional company to build a site. Mobulous is one of the premier digital marketing companies that specialize in various areas such as website design, email & telemarketing, search engine optimization, and social media marketing. Being a profound website development company, we always offer exceptional services to all the businesses. 
In our company, we always appoint highly experienced people having the right skill sets and knowledge to build a site according to the clients' requirements. What's more, our Website Design Packages Derby are extremely affordable and fit every client's budget perfectly