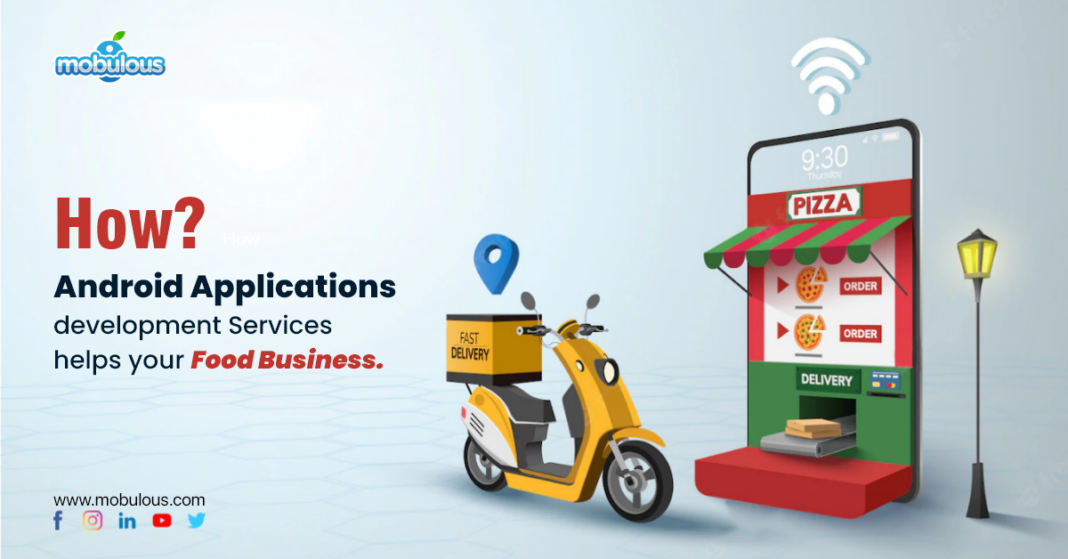 In this digital era, every industry embraces new technologies for their business growth and many entrepreneurs already started using a mobile app for their business. Today the food businesses, like restaurant, food outlets and food courts covers an intensive portion of the revenue as compared to other business. It is revolutionary, that they are using mobile application for taking order, online payment, booking, discounts, wait times, food delivery, special events, customer engagement and much more using just one click. In this blog, we cover benefits of having android application for food business. So, let's get started. 
Increase The Brand Awareness 
People are always looking for delicious yet famous kind of foods. So, brand awareness plays a key role of any eatery business. For prompt brand boost and attention, you can design mobile application. This will help you to grow your corporate branding plus overall reputation.
Improve Customer Service Experience
With the mobile application, you can keep in touch with your customers 24/7. This not only increase customer's satisfaction, but also they increase trust on your services. However, customer service is most important part of the food business for all small to large eatery. 
Help To Generate More Income
Today, people love to engage with their smart phone for purchasing goods & services, food ordering, online payment and etc. So, it's a better chance for food business to service food online to generate more revenue. This will also help to increase quality traffic and online engagement via the mobile app.
Sharing With social media 
Today social media platform, specially Facebook and Instagram are the most important platform for being more prominent. So, being a restaurant owner, you can share menu, discounts, special offers and events. Through android application, you can engage more customers. Clientele also share their experience with social media, which can directly increase restaurant rating.
So, if you're looking for the best android application development company to create best mobile apps for your business, you can rely on Mobulous. They are a fast-growing company, specialize in offering a wide range of services, such as- 
Website Design, Ecommerce Web Design, Mobile App Development, Native Mobile App Development, React Native App Development, Cross-Platform Mobile App, Hybrid App Development, iPad App Development, Tablet App Development, Wearable App Development, iOS App Development, On Demand iOS App Development, iOS Education Application, Hire Node.js Developer, React Native Developer, Objective C Developer, Photoshop Designer and others. 
With just 8+ years of existence, the company has earned ISO 9001:2015, ISO 27001:2015, and various start-up appreciations by delivering exceptional business solutions across the globe. They redefine your business or start-up goals with advanced website & mobile app development solutions powered by robust Architecture and AI-based Algorithms. You will also be provided with Ecommerce Website, B2B Website Development, Hotel Website Development, Start-up Website Development and others. Their mission is to deliver, integrated, vibrant and streamlined ѕоlutіоn for clients across the Globe, by maintaining Honesty, Transparency, and Trust with fair margins.