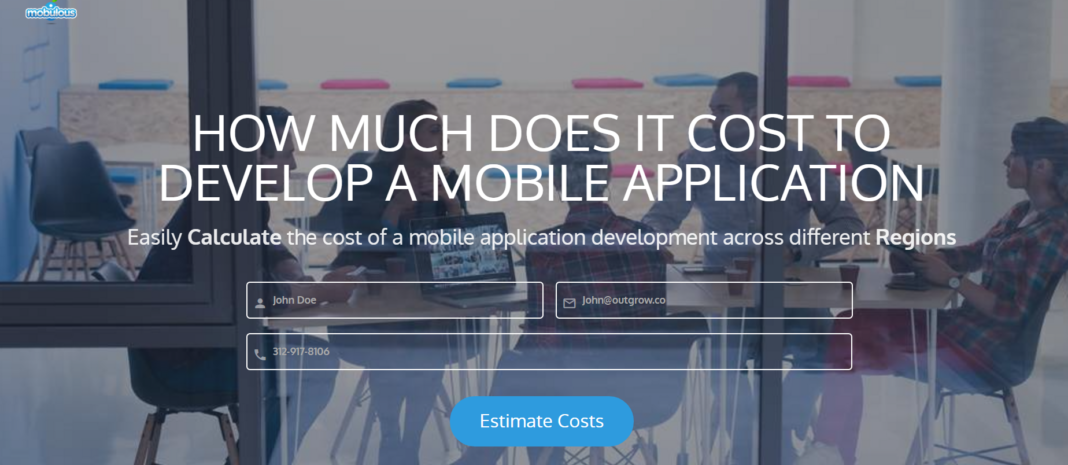 HOW MUCH DOES IT COST TO DEVELOP A MOBILE APPLICATION .?
Easily Calculate the cost of a mobile application development across different Regions
Check how much you need investing on an app on mobile app cost calculator
Today every business needs a mobile app as business is fast shifting from laptops to tabs and Smartphones. Now people spend more time with their handheld devices instead of laptops. But shifting to mobile platforms isn't an easy job as it involves cost and technology.
HOW MUCH DOES IT COST TO DEVELOP A MOBILE APPLICATION
Mobulous Mobile app cost calculator is an online tool for calculating cost of developing mobile/web applications across different regions. It gives an approximate idea on the investment on developing the apps. But it's only a rough idea and for fair idea, you've to approach us on sales@mobulous.com .
We will understand your needs and calculate the accurate cost needed for app development.
How the apps are developed? What are the factors you need considering while developing apps? Every app has a design and functionality that is determined after understanding needs and behaviour of targeted audiences. Just like there is competition in the web, the apps market is also facing stiff competition. For apps development, you need an expert that can develop the app that represents your business in letter and spirit.
Mobulous is a reliable apps developer. It is one of the leading top native mobile apps development company in the world. Whether you need an Android application or an iOS app, this developer can make a fully functional application for your needs. Also this company can make a beautiful application to take your business to the mobile market that is expanding at a fast pace. You can rely on this apps developer just like others. It will release your app after determining its functionality.
You can connect with our Sales Representative directly on : sales@mobulous.com

Check Our Other Blog Also:
What is DeFi And How Can It Revolutionize Finance & Banking – 2022
Opt for The Right Website Development Company For Your Needs
How much does it cost to create a food delivery application like Zomato?
Clutch Names Mobulous Among The Top App Developers in Delhi For 2022