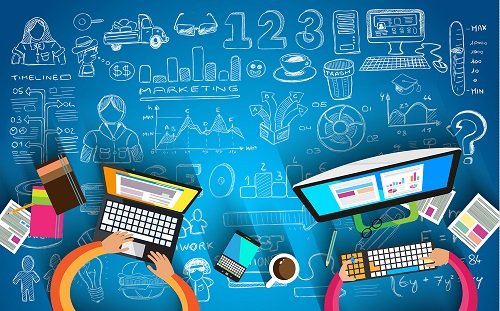 How to search the best mobile app developers Europe?
Demand for new apps is growing day-by-day as more and more businesses want to become mobile friendly. It has increased competition in the mobile market.
Mobile apps have become indispensable for businesses as people have switched to mobiles for browsing through web pages, searching information and even shopping online. A business that isn't visible on mobile platforms is limited to desktop and laptop users. But there shouldn't be any problem in getting an app developed for your business as it will only improve your visibility.
Worried how to find the best mobile app developers in Europe! You will certainly want to want to hire the most experienced app developer for your application. If you search app development companies on the web, you will find more than a million hits. But not all the developers are reliable as most of the professionals are individuals with expertise in one or two operating systems. You need a developer that has experience in Android, iOS and Windows platforms.
When you think of an app, you want it to be visible on every OS and platform like Smartphone and Tablet. It is called cross-platform compatibility. Or you can target mobile market separately. For instance, you can limit your presence to Google Play Store and target Apple user after capturing Android market that is the largest market inside mobile market. But it is good if you could target the entire mobile market at one go.
Determine some factors to search best mobile app developers in Europe. First factor is experience of the app development company. The company must have rich experience in developing apps for different platforms and not limited to one OS. It is learnt that most app development companies have experience on Android development and a few companies are able to develop apps for iOS. But you can clear doubts on experience of a company before hiring it.
One more thing you should keep in mind while developing an app for your business is that it shouldn't be like one-size-fit-all solution. Your app must be different from others and should be dedicated to the customers targeted. It must be developed following guidelines of operating systems. It must have meta data and also it should be optimized for higher visibility. There are many factors to consider when developing an app.
Chances are that you might get distracted when looking for the best mobile app developers in Europe. You need an application for your business and if the app isn't developed keeping in mind needs of the users then it won't give expected results. For instance take life cycle of the application. If it keeps running in the background despite being closed then it will consume more power than needed.
It is expected that a reliable app developer won't make such silly mistakes but you shouldn't leave anything to chance and make sure that your app developer works perfectly.
We @ Mobulous give our clients from Europe a great opportunity to download and review our applications. With 300+ Apps to date it is great to work on any idea since we have worked majorly in all of the domains and delivered exceptional products .
Review our Amazing Portfolio here : https://www.mobulous.com/portfolio.html
Contact us on sales@mobulous.com for your next App Project.
We are waiting to hear from you and work on your next amazing Product Idea.
Check Our Other Blog Also:
What is DeFi And How Can It Revolutionize Finance & Banking – 2022
Clutch Names Mobulous Among The Top App Developers in Delhi For 2022
Clutch Names Mobulous Among The Top App Developers in Delhi For 2022
How much does it cost to create a food delivery application like Zomato?